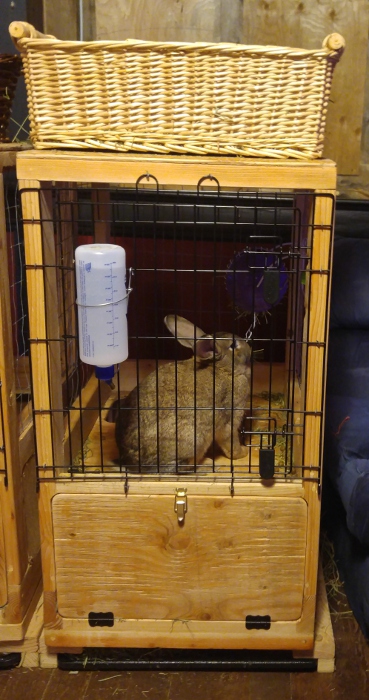 Sample provided.
As you read in my last post, I've been adjusting to life with four (!!) rescue rabbits. Honey Buns was the first rabbit to arrive, literally inviting herself into my house in November. As I got a crash course on Rabbit 101, I picked up different supplies that I thought would be useful, including a Kaytee Rollin' The Hay Feeder, which is a little wheel the dispenses hay. I thought this would be a great way to contain some of the never-ending hay mess and give Honey Buns a fun activity. However, Honey Buns ended up experiencing a phantom pregnancy before her hutch was finished, and the dog crate we had her in temporarily wasn't large enough for both a nest box and the Hay Feeder, so I had to move it to Bunsen's cage. Now that everybunny is settled into their new custom-built hutches, I had space to get two of everything – well, make that four of everything – and a second Hay Feeder was on my list. So imagine my delight when Chewy.com offered to send me a second one for Honey Buns!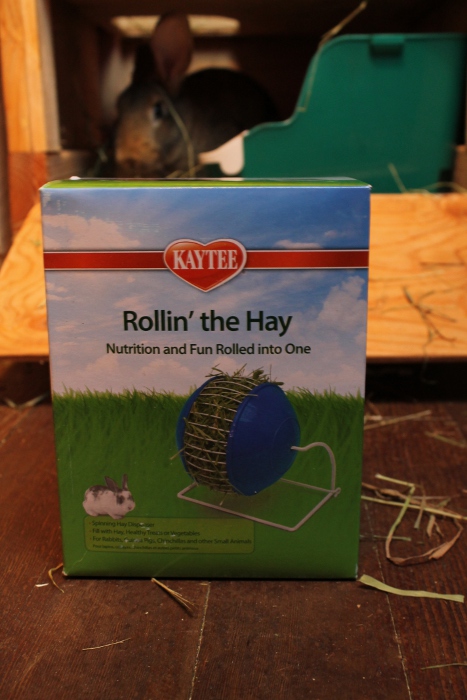 The Kaytee Rollin' The Hay Feeder is available on Chewy.com for just over $6, which is less than the first one cost me at a local store. I love the name, because if you're a rabbit owner, you probably aren't rolling in the dough, but you ARE rolling in the hay.

The feeders ship in random colors, and I got a pretty purple which was perfect for Ms. Buns' cage.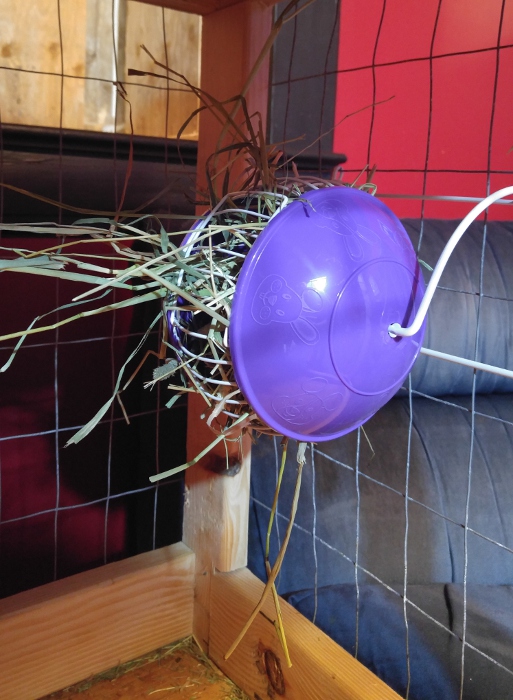 The feeder is super simple to use: Just open the door on the wheel, fill it with hay, and hang it in the cage. I make sure there's a few good pieces sticking out to give them a good starting point for pulling it out. Honey Buns just loves hers and is glad to have it back again! It's fun for her to play with it and get the tasty hay reward. Since her hutch is two levels, I put loose piles of hay in the bottom/potty level and then use the Hay Feeder to store additional hay on the top level that she can enjoy when she's relaxing up there. This helps cut back on the inevitable hay mess that gets kicked out of the hutch and onto the floor!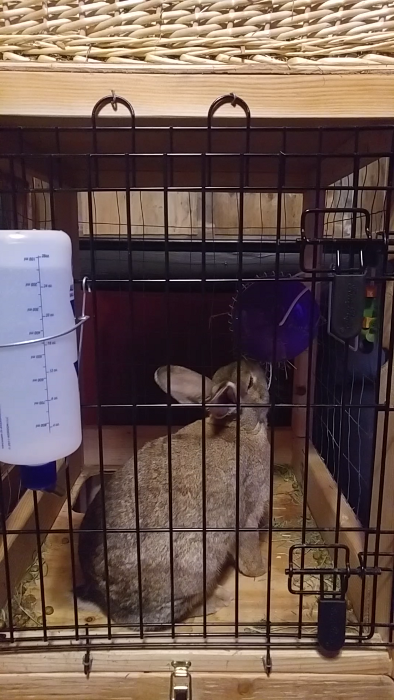 I like that it does double duty as a toy as well as just storing the hay. Obviously, it doesn't hold as much as a larger hay rack, so you'll need to refill it pretty often; and just like every other pet toy, it totally depends on the animal's personality. Honey Buns is very active and can't get enough of her hay ball, whereas Bunsen is a lot lazier and isn't quite as interested in playing with it, although he still uses it.
Whether you have one bunny, four or more, Chewy.com is woman's best friend! They have tons of great items for rabbits at great prices, and the shipping is super fast. Bonus: Bunsen and Honey Buns get excited when Chewy.com shipments arrive because they love to play with the boxes!