We have two lucky winners to announce today! First up, we have the winner of the Car Headlights by Sylvania giveaway:
The winner is comment number 18, brenda, who said: "I learned that the whiter light from SilverStar headlights helps improve night visibility. That would be great at my age!"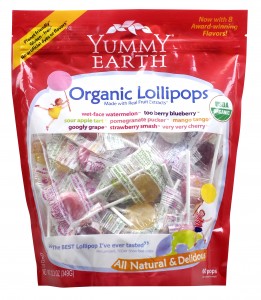 And the winner of the YummyEarth Organic Lollipops is…
Comment number 31, Vicki S, who said: "subscribe to your email list". This is Vicki's second Contest Corner win – she was also a winner in the Khuraira Makeup giveaway at the beginning of the month!
Congratulations to the winners!