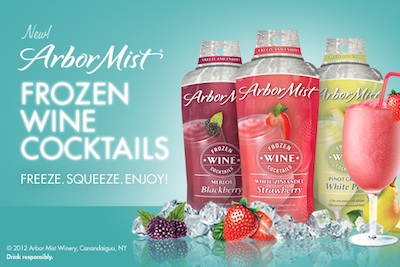 Happy Labor Day! All across the US, Americans are giving summer one last hurrah before returning to work and ushering in Fall. If you're having a get-together during this long weekend, you probably want to keep things simple and fun. Jai and I did just that yesterday, by enjoying a relaxing backyard party for just the two of us. The refreshments were a breeze, as we had just received a complimentary shipment of Arbor Mist Frozen Wine Cocktails to sample via SheSpeaks. These new cocktails are pre-made, so all you have to do is toss them in the freezer, then serve and enjoy!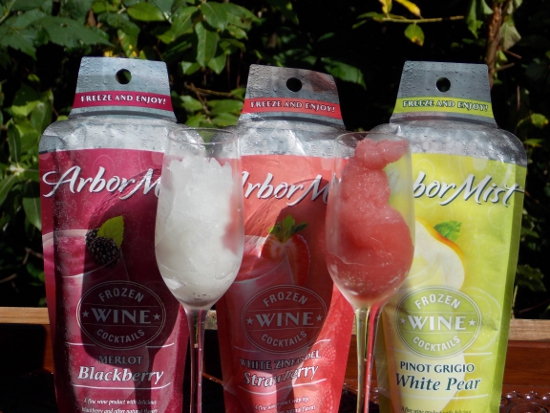 These cocktails are packaged in pouches, which were room-temperature when they arrived. All I had to do was tuck them into the freezer for around 5 hours, and they were ready to serve. Just massage the package to prepare it for pouring, rip off the top and squeeze the beverage right into your glass. And hey presto! You've got cocktails!
There were three flavor varieties in my shipment: White Pear Pinot Grigio, Blackberry Merlot, and Strawberry White Zinfandel. I set out a tray and two glasses, and carried it out to our back deck where we had set out some chairs. We realized that although we use our deck to entertain a lot, we don't relax out there by ourselves as often as we should. So this was the perfect time to take advantage of the holiday weekend and relax with a backyard party!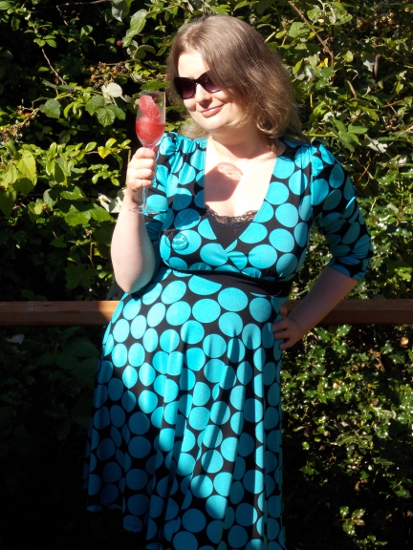 It was really nice to kick back on the deck, just the two of us. Although we did have one eight-legged party crasher – that link leads to a photo of a large spider that was crawling towards our cocktails, so don't click it if you're spider-phobic!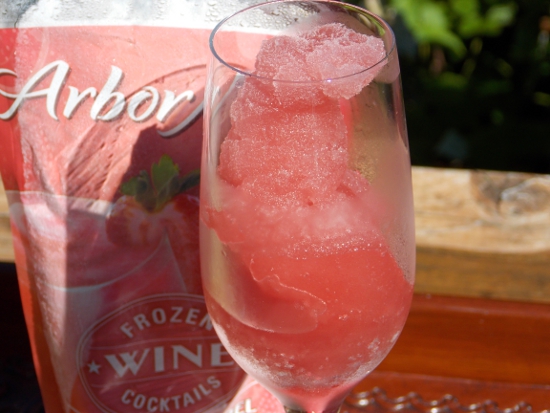 After we shooed away the creepy crawlies, Jai and I set about tasting the various flavors. For an outdoor party such as this, you could tuck the serving packets into a cooler, but since our deck is adjacent to our kitchen, we just left the packages in the freezer and walked inside for refills.
The cocktail you see pictured above is the Strawberry White Zinfandel. This delicious frosty treat has a smooth, sweet strawberry taste. These frozen cocktails are thick and can be enjoyed slowly as they melt or even with a spoon. They stay icy cold in your glass, which makes them an ideal drink for these last hot days of summer.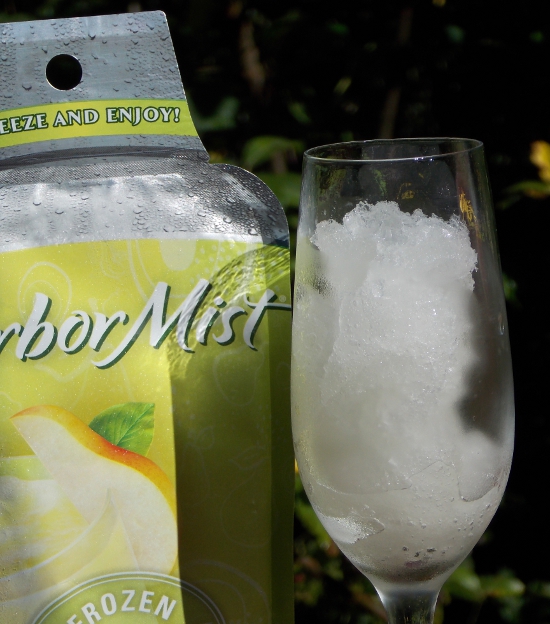 We also sampled White Pear Pinot Grigio, which blends the sweet taste of the fruit with white wine.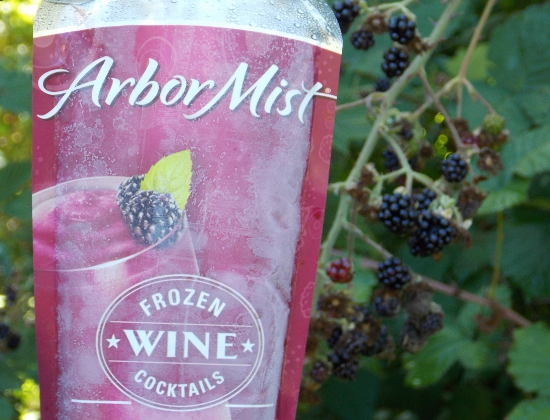 Finally, we both had a glass of Blackberry Merlot. As you can see in these photos, we actually have blackberries growing wild in our back yard, so it seemed like a fitting refreshment for our little deck party!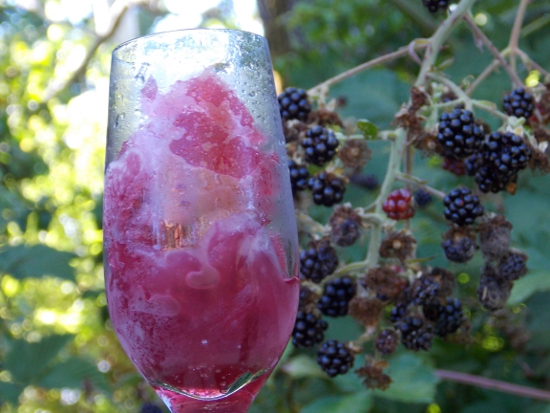 Every single one of these flavors were delicious. Jai isn't a huge fan of how alcohol tastes by itself, so he really liked these. If you're not into sweet cocktails, these might be too much for you, but we both loved the taste and frosty refreshment that these provided. The only slight challenge is squeezing them out of the packages – if you have smaller glasses like the flutes we served these in, you will probably want a spoon to scoop it out with, otherwise some of it may squeeze onto your countertop; and it gets harder to squeeze out as you reach the end of the package. I also recommend using a towel to wrap around the package first so your hands don't get overly cold. However, these are small nitpicks.
I really enjoyed my experience both tasting and serving these Arbor Mist Frozen Wine Cocktails – it was a really fun and unique way to enjoy a cocktail, not to mention delicious and simple! I would definitely serve these at another summertime gathering if the opportunity arose. We were glad to get outside and enjoy the beautiful weather, since it will be replaced with Oregon's winter rain before we know it. If you want to get out and enjoy the rest of this holiday weekend, you might want to pick up a few of these to serve. I also recommend doing what we did while you enjoy these or any other grown-up beverage – stay home so you stay safe!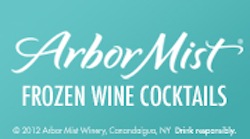 To find a retailer near you, be sure to visit ArborMist.com and check out their store locator. And for up-to-the-minute news, you can also follow @EnjoyArborMist and @SheSpeaksUp on Twitter!