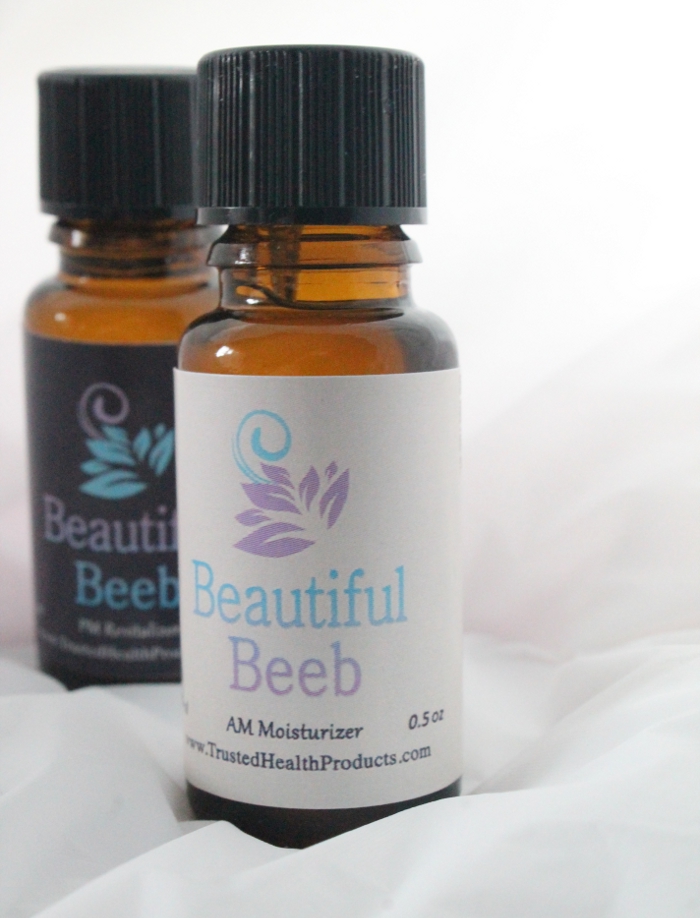 Products provided for review.
If you're a beauty product junkie like me, you're probably always searching for the latest and greatest products. Would you like to try out a new moisturizer in your morning routine? 3 lucky Contest Corner readers will win a bottle of Beautiful A.M. Moisturizer, so read on!
Moisturizer seems to be the beauty item that I switch out the most frequently. It's one of the more important tools in my beauty arsenal, and yet I don't seem to have just one that I stick to – I'm forever trying the newest creams and potions. Which is fun, but I realized recently that I seemed to have run low on day creams and had only an assortment of heavier night treatments, so I realized it was time to restock. It was right around this time that I got an email inviting me to try the Beautiful line of A.M. and P.M. moisturizers from Trusted Health Products, so after looking over the details in the email I thought this was good timing!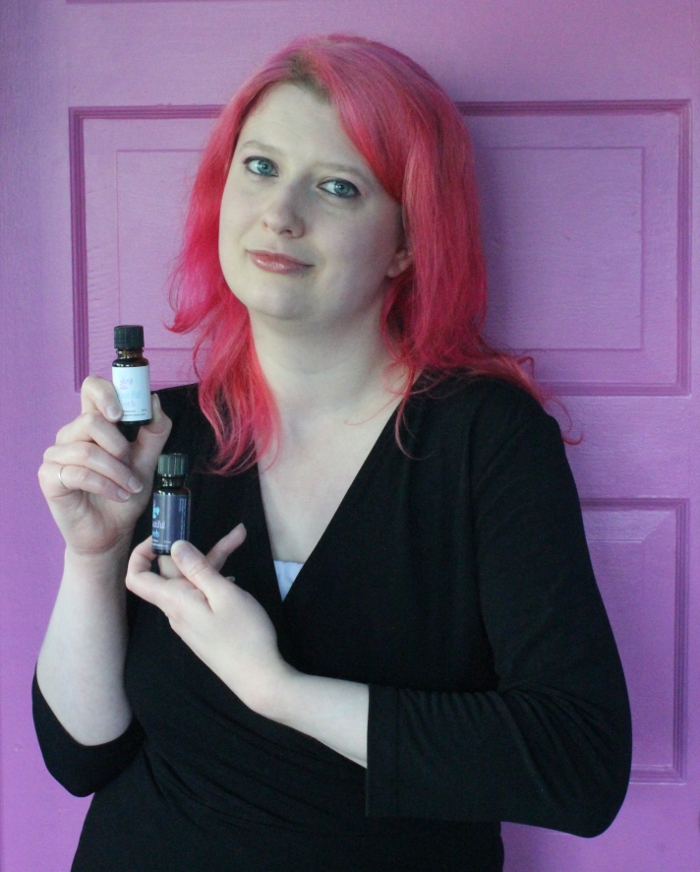 The bottles I received came customized with my name, which is why they bear the "Beautiful Beeb" label – hee hee! I must say, I had some hesitations upon receipt of the moisturizers. I had noticed after receiving the samples that the marketing was, in my opinion, a bit heavy-handed; I have been receiving emails since the shipment pertaining to the company's products, usage, and such topics, and while I can unsubscribe and certainly don't mind, I think a lot of customers would be turned off by that. I also have a very different take on the topic of "Toxins" and other such health claims made on their website.
Marketing critique aside, I think the moisturizers themselves are quite nice. They have a lovely, fresh citrus scent and seem to be gentle on my sensitive skin, which is important. I love that there are different products for both day and night, as that helps keep me on a routine. To use, you place one to two drops on your cheeks and gently rub over your face without rubbing in. I find application to be a little tricky – I think using a cotton ball, rather than my fingers, is the way to go. I'm still finding the sweet spot with how much to use – it can be tricky making sure that I get the right amount out of the bottle, and I do think I tend to get too much on, as the instructions mention that you shouldn't be able to see any residue afterwards and I do usually see a sheen. I find it hard to cover the whole face without getting too much or rubbing it in. That being said, I like the overall fresh feel of the moisturizers and have been enjoying the addition to my routine as they're pleasant to use.
The directions do warn that this can cause breakouts for some individuals, which made me a little nervous, especially due to the pure oil texture of the moisturizers; I find that oil-based moisturizers do tend to clog my pores. I've been using this for maybe 2 weeks now, and I am seeing some blemishes, although I have not yet determined whether that is due to the moisturizers themselves or other factors; I suspect it's likely the moisturizers, but as anyone with sensitive skin knows, it can be something of a process of elimination determining what is causing what reaction.

It's not bad enough for me to abandon the moisturizers yet, so I'm going to continue my test and post an update after I draw the winners of this giveaway!
If you're interested in trying either Beautiful A.M. for women or You're The Man A.M. for men, you can get a bottle for the cost of shipping and handling by following this link. They will also email you their reports when ordering through this offer. (Valued at $40) In addition, you can click here to "Like" Trusted Health Products on Facebook and receive $5 off your first order for doing so.
Giveaway Time!

THREE lucky Contest Corner readers will each win a bottle of Beautiful A.M. Moisturizer! This giveaway is open to residents of the US, Canada, England and Australia! Just use the Rafflecopter widget below to enter:
a Rafflecopter giveaway
Rules, regulations, and other important stuff: Giveaway is open to residents of the United States, Canada, England, and Australia, 18+, and ends on June 18th, 2014 at 11:00 PM PST. Winner will be chosen through Rafflecopter the following day and notified via email. Winner has 48 hours to respond to our notification email, or a new winner will be chosen in their place. Winners outside the US are responsible for any customs and duty fees that may result from receiving a prize package mailed from the US as this is out of our control. Void where prohibited. Only one winner per household; previous winners of Beautiful products are disqualified. Contest Corner is not responsible for late entries or entries lost due to technical malfunctions. Please see our Privacy Policy and Disclosure for further details on our site's policies. Sample was provided for review. This feature is provided for entertainment purposes and is not intended to diagnose, treat, cure, or prevent any illness or medical condition.