Any college student knows how incredibly expensive textbooks can be. If you're looking for ways to reduce the pain and outlay for pricey schoolbooks, then you've probably heard about texbook rentals. These services allow you to purchase the book at a reduced price for a certain period of time, then return it when finished. One of the first and most famous of these is Campus Book Rentals, which was founded in 2007 and has been mentioned in outlets such as The New York Times and CNN. They aim to offer books at 40-90% off bookstore prices, with free shipping both ways – just log on to their website, pick the book you need, and select the length of time which you'd like to rent it for. The book will arrive in the mail with a pre-paid shipping envelope, so when you're all done all you have to do is pop it in the mailbox – check out the video above for an overview of the service.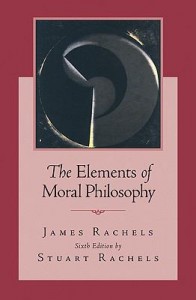 So the big question is, will you really save money this way? Here's an example of one of the books they carry, "The Elements of Moral Philosophy by Rachels, James and Rachels, Stuart", an ethics textbook. The original price is listed as $50, with the Campus Book Rentals price listed as low as $23.61 for a 55-day rental period. Now, I'm not in college, so I really can't speak from personal experience as to how this stacks up or if it would be cheaper/better to buy your book used. As with everything, I would highly recommend doing comparisons and research before committing to your book. If it were me, I would absolutely look at a rental site during my price comparisons to see what kind of prices it offered on what I needed; and since Campus Book Rentals appears to be very well established, it seems like a good place to start. Campus Book Rentals also donates a portion of each book rental to Operation Smile, an organization that provides free surgeries to children across the world with conditions such as cleft palate.

Have you ever rented a college textbook? Did you save money?