"Buying more ink for the color printer" has been on my to-do list for a while. And by "A while", I mean that it almost ran out while I was printing our 2011 Christmas cards.

So when Castle Ink offered me my choice of complimentary cartridges in order to review their service, it was a good time to get that crossed off the list once and for all! Our color printer is a Canon Pixma iP6000D, and within a few days I had an envelope with the full spectrum of replacement color cartridges for it.
I popped open the printer and, upon checking the cartridges, saw that there were two colors completely empty: Blue and yellow. The other ink cartridges were still fairly full, so I tucked the rest of the new cartridges in a cupboard where we store the printer paper to use later.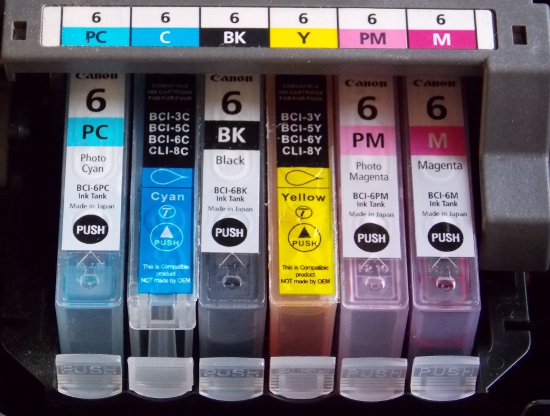 I just got a new camera yesterday – you'll be hearing more about that later! – so this was great timing, since I could now print out one of the photos I had taken. Side note: I had no idea how dusty the inside of the printer was until after I looked at the above photo! Well, hey, at least I know my camera can really pick up detail!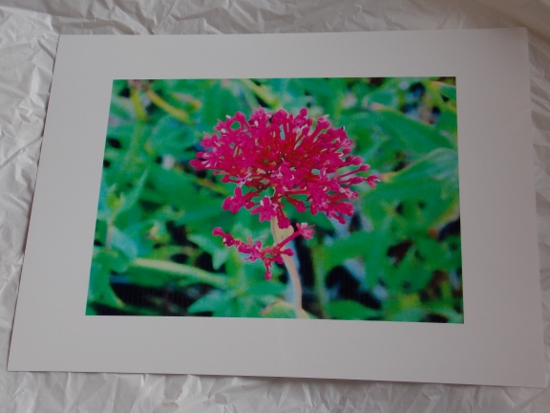 Here is a photo of a flower I took last night, printed out on photo paper. Doesn't that look nice? If you notice any streaks in the photo, remember that I only put two new cartridges in – the rest are the originals. The black ink starting to run a little low, but there's enough left that I'll use it a few more times before I toss it and replace it with the new cartridge.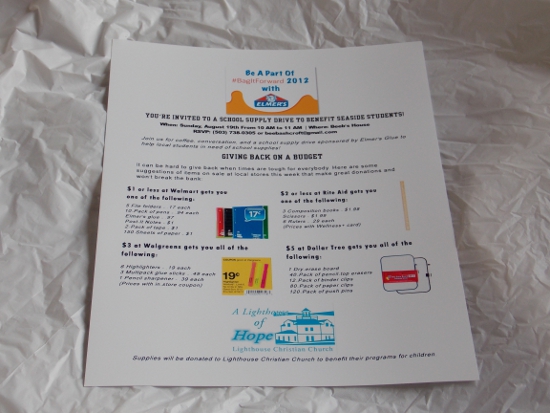 I'm hosting a party on Sunday, so I've also been printing out invitations to hand out. Here's one of the invites, printed on photo paper. I've also printed the same invitation on plain paper, and it looks great both ways.
My replacement ink looks great and I'm very happy with it! If you also have a Canon Pixma iP6000D, click here to buy cartridges for it – and if you have a different printer, Castle Ink carries a ton of ink for a variety of other printer brands!