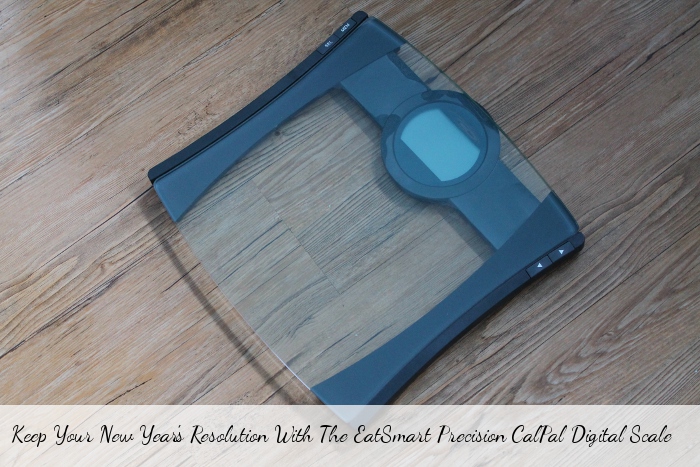 Sample provided.
Before the initial glow of making your New Year's resolution starts to fade, it's important to put plans and reminders in place to help you keep on track. One simple thing that I do for my fitness goals is to have a set weigh-in day each week, which I log into my Fitbit app. I thrive on consistency and routine, so this is something easy I can do to keep tabs on where I'm at and what my goals are.
I've loved EatSmart scales for years now – I reviewed one of their scales back in 2012, and the measuring tape it came with is something I use every time I need to take my body measurements – be it for health monitoring or sizing clothes! Their Digital Kitchen Scale has also been a permanent fixture in my kitchen for the last four years, weighing everything from food portions to letters and packages for the post office! EatSmart products not only work well, but they are made with the highest quality and will last you for years. Plus, their products are always affordable – trust me, I've bought brand new scales in a similar price range prior to learning of EatSmart, and they were not as accurate and did not have the same durability. Just click here to see a comparison I did!
My current EatSmart scale of choice is their Precision CalPal Digital Bathroom Scale. This scale has some cool features that make it easy to track different data. In addition to your weight, it also displays your BMI and the estimated amount of caloric intake needed to maintain your current weight. To get these readings, you enter some basic details into the scale such as your gender, height, activity level – this is very simple to do using the buttons on the side of the scale. You can store up to four different profiles on the scale, which is perfect for our household, since both Jai and I track our weight. It recognizes you by weight when you step on the scale in order to display and calculate the data.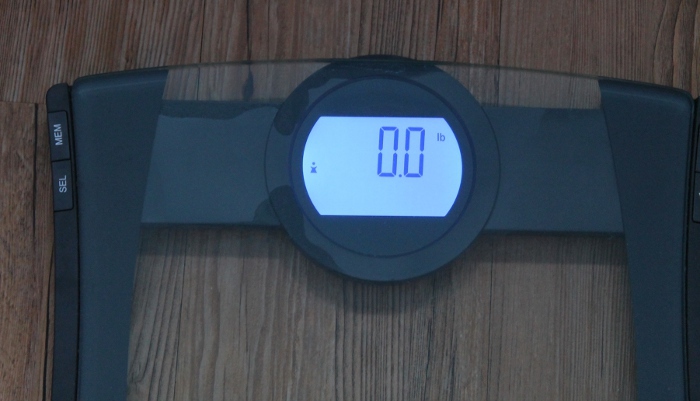 It's so handy having your BMI calculated on the fly along with weight. The caloric estimate is a helpful average for your goals, whether you want to maintain your current weight or decide to eat under that amount to cut calories and lose weight. The scale is extremely solid and reliable, with a long-lasting battery. It's also consistent with the number I get when I weigh myself on other scales such as at the gym, so I can feel confident that I'm recording accurate data. There is a reason why I have been using EatSmart scales exclusively since 2012, and it's because they work so well and last for years and years. And since New Year's resolutions are about making long-lasting change, I can't think of a better accessory to choose!
Get the latest on EatSmart's innovations by following them on Facebook, Instagram, Twitter and Pinterest.