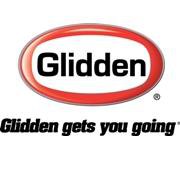 Glidden are providing us with the supplies for this project in order for us to share this makeover experience with you. For more on Glidden Paint and where to buy, click here to view the full line of paints.
I am very excited to say that our final major renovation, the kitchen is FINISHED! As you can tell, this one took the longest – and it wasn't for a lack of trying, it's just a big, cumbersome room! Shuffling everything out of the kitchen and preparing "Food" (AKA cup-o-noodles) on a coffee table in the living room hasn't been easy or quick, but we knew what we were in for. The combination of the old wood paneling on the walls with 1,000 crevices, the plethora of cabinets, and repairs/additions made it a big job. Hence, why we saved it for last!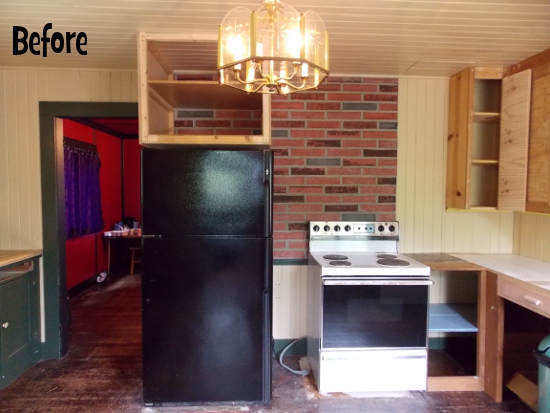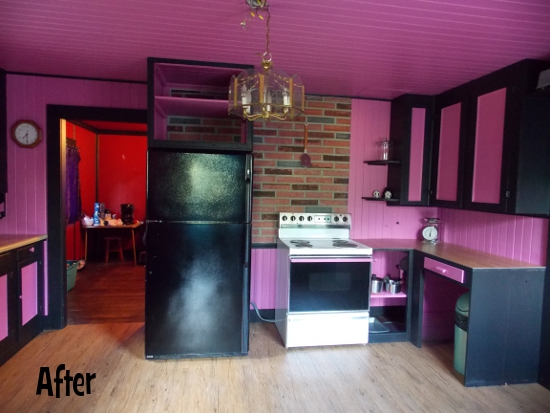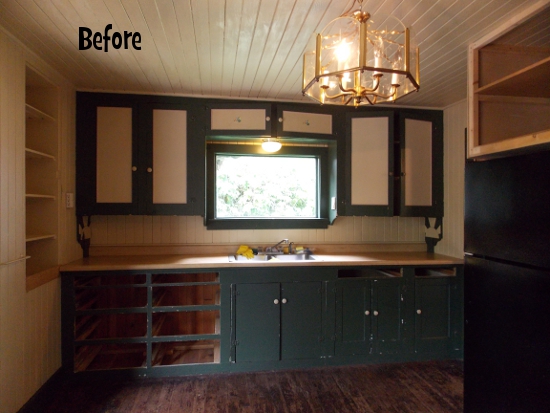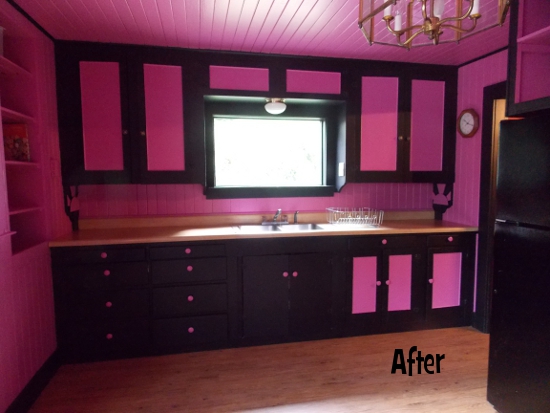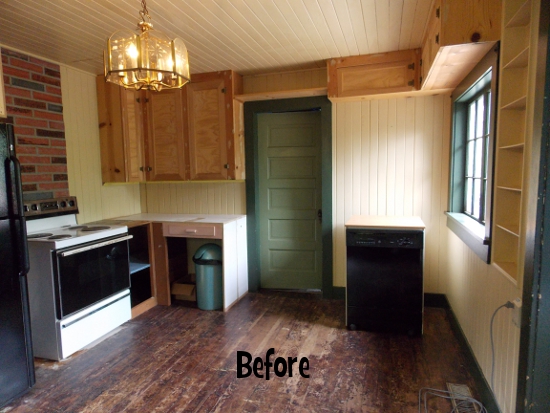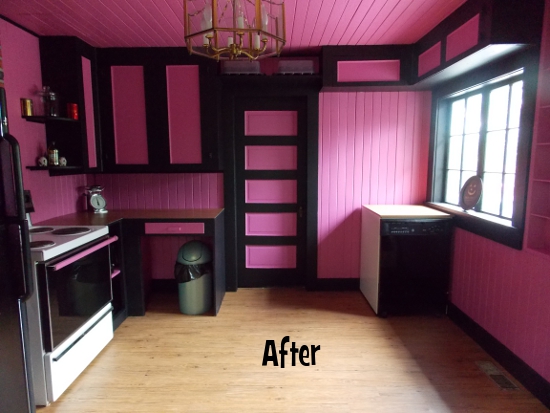 Jai built a brand new cabinet/countertop by taking old, rickety furniture that we wanted to get rid of, breaking it down, and resusing the wood to build a sturdy, spacious cabinet. I'm in awe of what he can do! The counter is sturdy enough to stand on (He's tried

) and you would never guess that it was made from so many different pieces of furniture.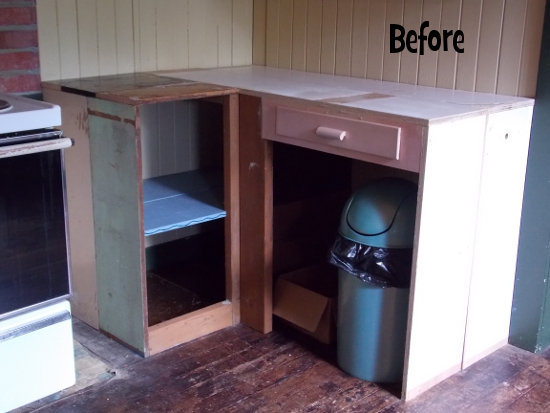 You'll also notice the new flooring. YEAH!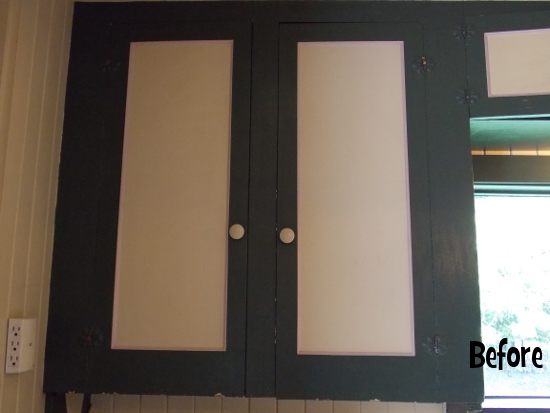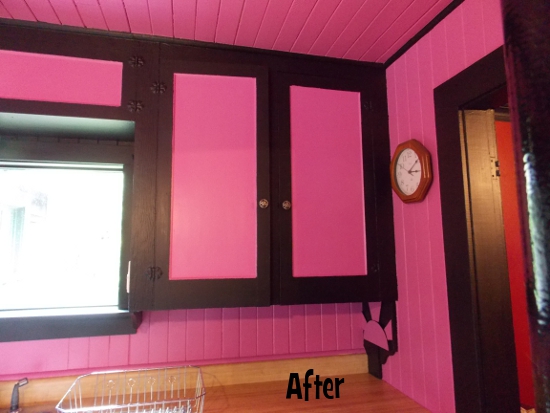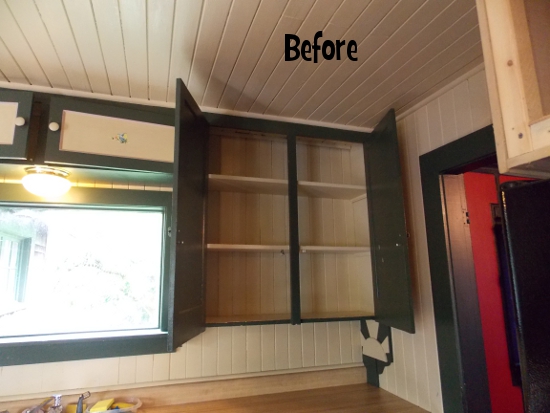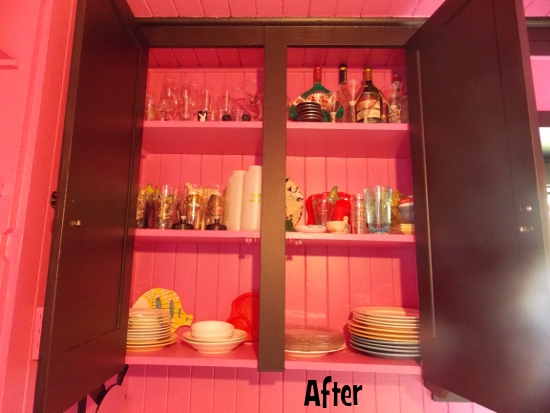 This was a stain from when the toaster oven caught on fire.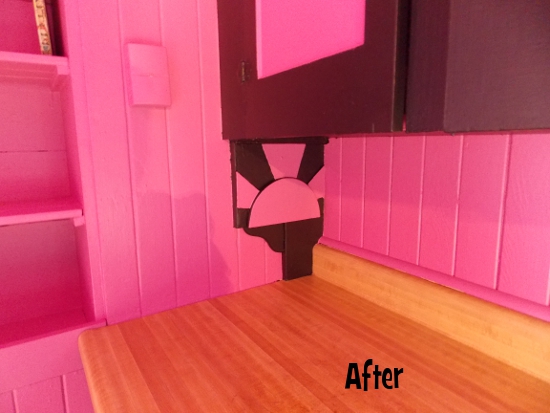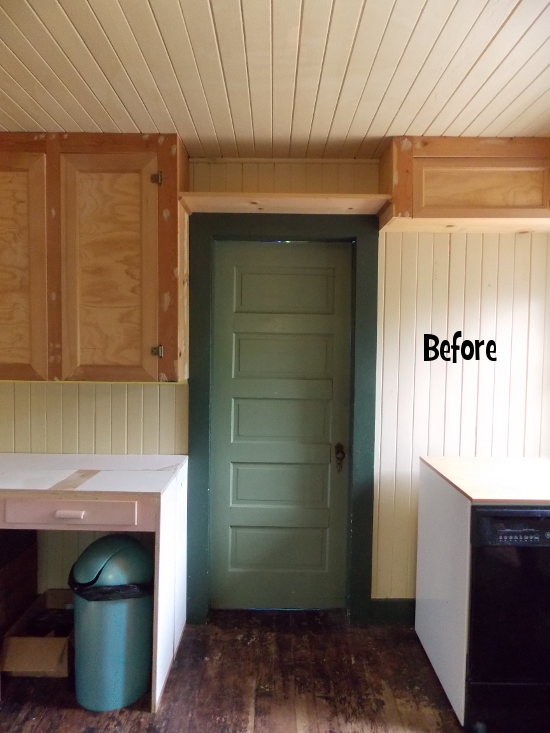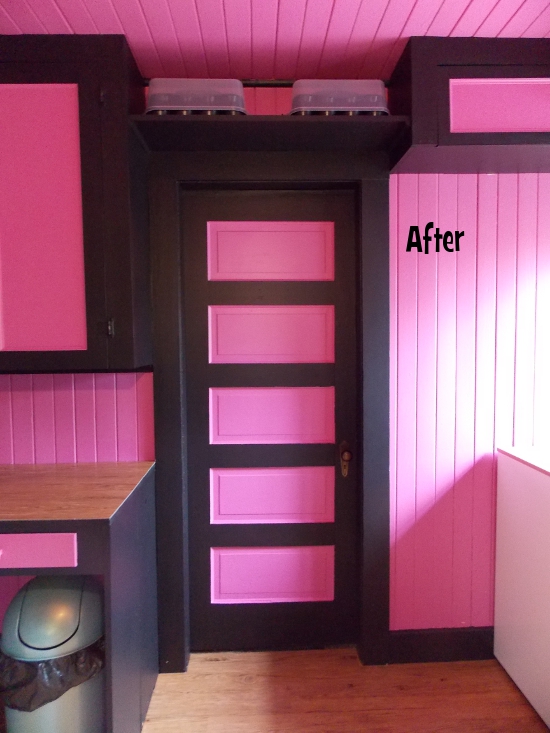 We had quite a bit of help from our friends and family in painting this, which was much appreciated. It's a big room, and those wood panels are really tricky to cover with paint. One of our helpers said that she thought the paint was difficult to work with because it took several coats to cover; we didn't use a primer, and I can't really compare to much else as I've always used glossy paints – I think she usually uses matte finish. I think it would have taken several coats even with a matte, because of the surfaces we were painting, but I'm sure going for a gloss made it take more paint.
I have to give a special shout-out to Jai for surprising me by finishing this while I was in Wyoming. I figured I'd be coming home to a torn up house, since that's how it was when I left and I couldn't fathom that he'd be able to finish it in such a short period of time since there was still so much to do. He worked for a solid day laying the floor, finishing the paint and clearing things up so it would be done. What an awesome thing to come home to!
I LOVE my Barbie Dream Kitchen color scheme! Can't you just picture me whipping up a batch of cupcakes in here? My colors for this were Blooming Fuchsia for the walls and Onyx Black for the trim. Thank you to Glidden for helping me create my dream kitchen!