Whether you have a fashionista on your list or just want to make sure you look fabulous at all those holiday parties, Prosilk has a product for you. Prosilk specialize in hair, offering a variety of products and tools. Today, I'll be reviewing a Tourmaline Digital Curling Iron that Prosilk sent me to try out.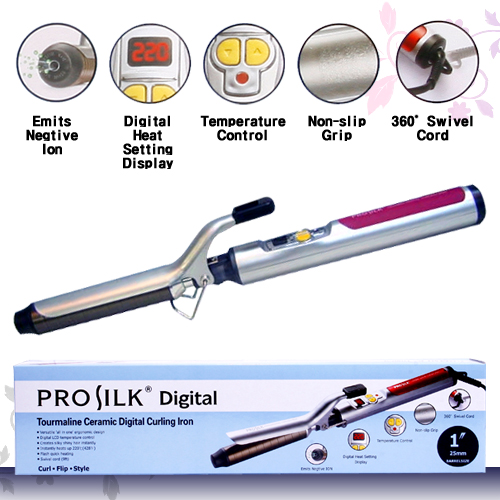 Prosilk Tourmaline Digital Curling Iron 1″ – $139.95
This digital curling iron heats up to 220 degrees Celsius (428 degrees Fahrenheit) and comes with a 1″ barrel, perfect for creating tight ringlets. The iron heats up very fast, with a digital readout counting up to the desired temperature. Here is a photo of my first test of the iron: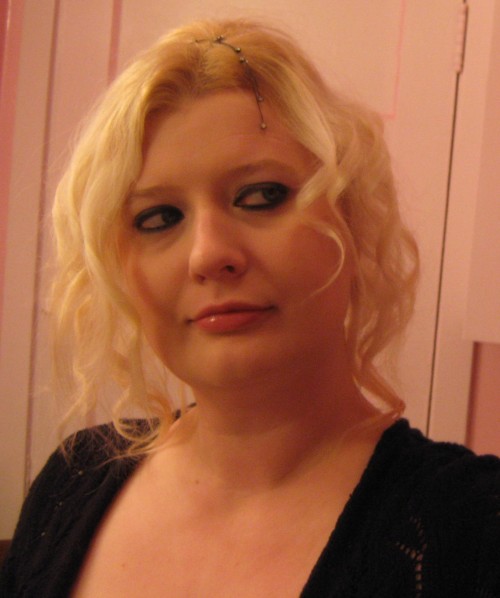 I curled my hair at 200 degrees Celsius – I could see the steam rising as I curled each strand! – and then pinned the back up to create a loose updo. US readers will want to note that the digital readout on this is in Celsius, so adjust accordingly! I had a lot of fun using the iron and will definitely use it again to create cute curled styles. It might be nice if more information was included with the iron, but then again, it is easy to operate so it didn't affect my usage of it.
Prosilk Tourmaline Digital Curling Iron is available on ProsilkProd.com for $139.95.