November 17th, 2011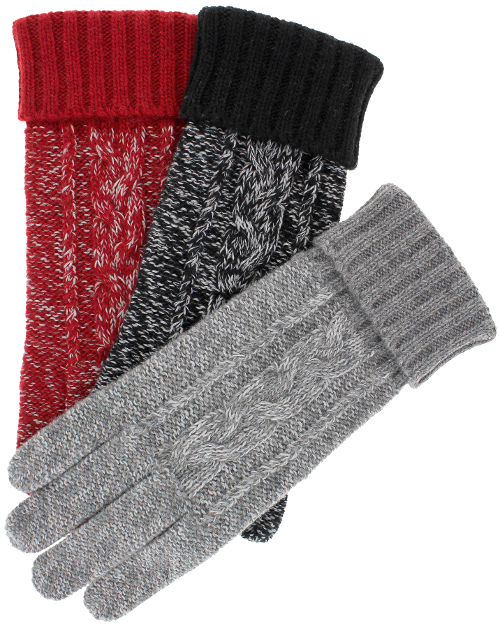 There's nothing as festive as walking in a Winter wonderland…but it sure is cold! In this age of cell phones, texting, Tweeting, and multi-tasking, phones and mobile devices have become glued to our hands. Are you dreading another winter of clutching your gloves in one hand as you quickly type out messages with your freezing fingers? Sick of chilly fingers as you read the New York Times on your Kindle waiting for the bus in the snow? Then you will be delighted to know that there are now a special brand of gloves that you can keep on while you operate touchscreen devices!
Grandoe has a new line of Sensor Touch Gloves available, just in time for chilly winter weather. These gloves have conductive material woven throughout them, enabling the user to operate touchscreen devices, including smartphones, e-readers, GPS systems, and even ATMs or fuel pumps. I received a complimentary pair of their Leto Women's Texting Gloves to try out, and I was very curious to see how this would work.
I'll admit, I've tried to use my iPhone with regular gloves on before, and it does not work. When I received this pair of gloves, I decided to test them out during my physiotherapy walk – I use either my iPhone or Jai's Android phone as a timer during these walks, since my physio involves walking a certain distance and building up the time. It was a cool fall evening, so it was high time to start donning winter accessories – I slipped these gloves on in addition to my scarf and legwarmers, and walked out the door.
I tried these gloves first with Jai's Android, and sure enough, I had no trouble turning it on and opening the CardioTrainer application. It's pretty nifty to be able to use a touchscreen device without having to stop and take my gloves off! Once we got home, I tried it out with my iPhone as well, and was able to navigate through various applications with the gloves still on. I tried typing out a test email with these gloves on, and it was a bit more cumbersome and slow than normal, but it is entirely possible to do without taking the gloves off – and I'm guessing it might get a little faster as you get used to using the gloves.
Wearing these gloves might not be quite as efficient as using your bare fingers, but it's a great way to stay connected and warm during chilly commutes. You'll never have to freeze your fingers texting in the snow again!
Grandoe's Sensor Touch Gloves gloves are available for both men and women, making them a perfect gift for the tricky technophile on your list. The Leto, which I reviewed, retails for $40.
Discount Code
Visit Grandoe's website and enter coupon code SLELEVEN to receive 15% off any full priced luxury handwear purchase, valid through the end of the year.