April 30th, 2013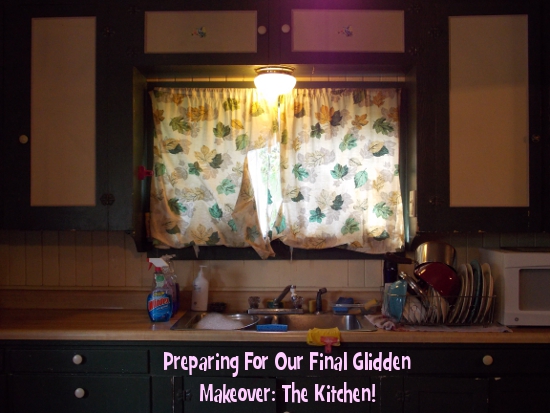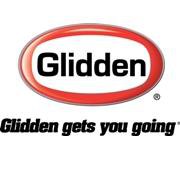 Glidden are providing us with the supplies for this project in order for us to share this makeover experience with you. For more on Glidden Paint and where to buy, click here to view the full line of paints.
Now that we have wrapped up our extensive living room makeover, it is time for the final room in our Glidden makeover series: The kitchen! Once this is complete, every room in the house will have been officially made over and completed. (The bathroom and master bedroom weren't included in this series as they had both been painted fairly recently and weren't in need of a re-do.) May 2013 is going to be a significant month for me, as it will mark the 10th anniversary of my mom's passing. By mid-May of 2003, I had become an overnight homeowner, inheriting this house after the very sudden and unexpected death of my mom. I began the strange and slow process of dealing with everything mom had left behind and beginning all of these much-needed renovations. It's so bizarre to me that it's already been ten years that my mom has been gone and ten years that I've been DIY-ing this home. It's interesting timing how we'll be finally finishing all of the major renovations of the home right around the 10th anniversary of all this. It will make me feel good to really feel like I am starting the next chapter of my life and putting some of this behind me. 2013 is all about fresh starts for me!
As eager as I am to complete this renovation, I know it will be a big job – we left the living room and kitchen until last, as we knew they would be two of the most disruptive rooms to tear apart. So I wanted to ask if anyone here who has done a kitchen remodel has advice for staying sane during it? I know cooking will be difficult, and since we're still transitioning off Nutrisystem, I've been focusing on easy, ready-made meals – we've been doing granola bars for breakfasts and lunches with Nutrisystem dinners at night. For extras, we're sticking with things like hardboiled eggs, bananas, and oatmeal; I figure I can embark on elaborate culinary adventures after I have a space to cook in again.

Although I'm sure I'll be tearing my hair out when my pots and pans are stored in the living room, I cannot wait to get the kitchen revamped. It's always been one of the ugliest rooms in the house, from the chipped, broken cupboards to the lack of dishwasher. Even the curtain is torn! Time to discard the last of the "Old" and usher in the new.
Watch this space to see our final makeover unveiled – and let me know how you handled your own kitchen renovations, if you've done one!