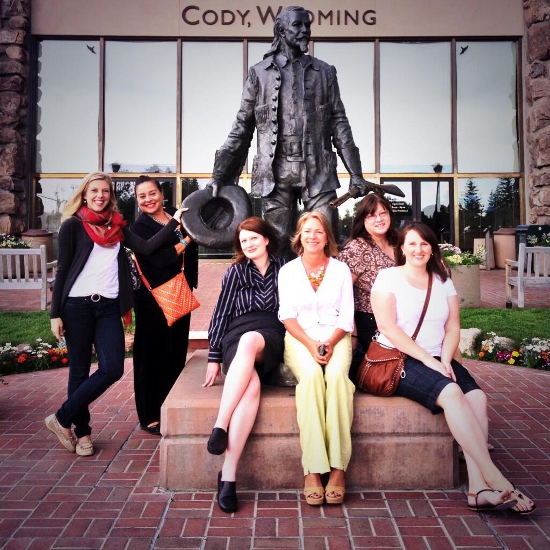 Pictured, left to right: Salli, Wendy, me, Deborah, Connie & Emily. Photo by Brittany Rawlings. Travel & all other accommodations provided by Buffalo Bill Center of The West.
Last week, I had the pleasure of attending a press trip to Cody, Wyoming on behalf of my sites and MomStart. It was my first visit to the state and I had a wonderful time – I had all kinds of new experiences, from eating biscuits served out of a chuckwagon to hanging out with Buffalo Bill's hologram. I met an owl, got rattled at by a rattlesnake (It was behind glass, don't worry!), stayed in a hotel where Ernest Hemingway once finished a manuscript, and so much more. Want to know more?
For an overview of my trip and some fun photos, click here to read my recap on Beeb-Log!
To read all about the cowboy cuisine that I ate, click here to read my post about the food in Cody.
I have an in-depth series coming up on MomStart, so stay tuned for that as well!