September 20th, 2011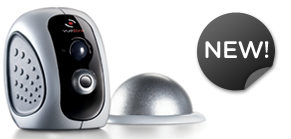 I attended a webinar this morning for VueZone, a home security camera system. VueZone allows any user to have their own security camera system on a budget, with an amazingly simple 5-minute setup that anyone can install, without any prior expertise. Whether you run your own business or just want to check in on your children while you're away from home, VueZone has an option for you. You can learn more about this product on VueZone.com.
I am being entered to win a VueZone system for this post.