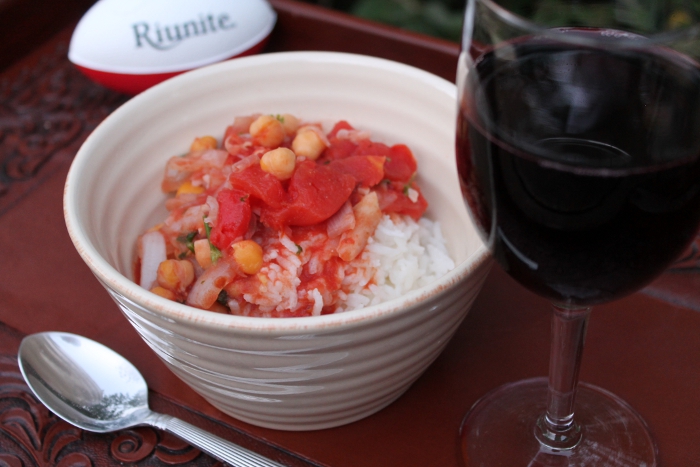 Chili-making supplies provided!
Football season is upon us, which means tailgating and game day snacks. We typically think of beer as being the classic football drink, but if you're not much of a beer drinker, you'll be interested to know that wine can actually be a great game day option as well: Riunite Lambrusco is a light wine with fresh notes of strawberry and raspberry that pairs perfectly with spicy foods like chili. So to inspire home chefs, Riunite has launched its Ultimate Chili Challenge!
Now through September 20th, wine lovers are invited to create their own chili recipe that will pair perfectly with Riunite Lambrusco. The top 5 submissions in every region will be invited to attend a local chili cook-off, where the finalists will be selected and brought to the National Finals in San Digeo, CA. The final winning chili recipe will snag its creator an amazing grand prize trip to the 2015 Super Bowl in Phoenix, Arizona!
To help inspire my own chili creation, I got a fun box in the mail from Riunite containing chili ingredients, a bottle of Riunite Lambrusco and an awesome chef's hat with my name embroidered on it! I decided to create a simple chili recipe that would be perfect to make after a long day – after all, what could be better for a football fan after a tiring day than sitting down with a nice bowl of chili and a glass of Riunite Lambrusco to watch the game?
Jai loves garbanzo beans, and per his request, I made that the featured ingredient in my recipe: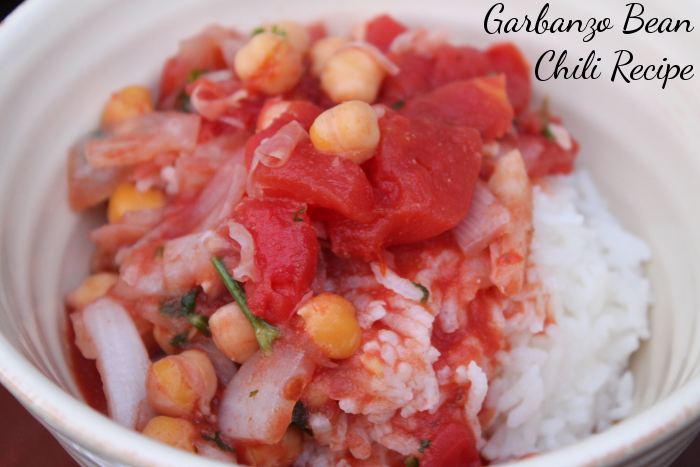 Garbanzo Bean Chili Recipe
Ingredients:
2 C white rice
4 C water
1 1/4 C Riunite Lambrusco
1 TBSP extra virgin olive oil
1 15oz can of garbanzo beans
1 14.5 oz can Del Monte California Diced Tomatoes
1/2 of a white onion
Handful of parsley
1 TBSP chopped garlic
1 drop of Louisiana Hot Sauce
1/2 TSP cumin
To taste:
Crushed red pepper
Outer Spice Spicy Seasoning
Directions:
1. Pour 1 cup of wine in a glass. Drink it while you cook the chili.
2. Add rice and water to rice cooker and start it cooking.
3. Pour olive oil in a medium pot to coat the bottom, then add remaining 1/4 cup of wine.
4. Chop the onion and add it to the pot with the beans; start cooking over a medium heat.
5. Chop the parsley and add it to the pot with the garlic, hot sauce and seasonings. Cover with a lid and cook until the chili begins to boil. Note: I went easy on the seasonings when I made mine, because I'd never used Louisiana Hot Sauce before and I wasn't sure how spicy it would be. My chili turned out very mild, so feel free to be more heavy-handed if you'd like a hotter dish!
6. Serve chili over white rice and enjoy with your glass of Riunite Lambrusco!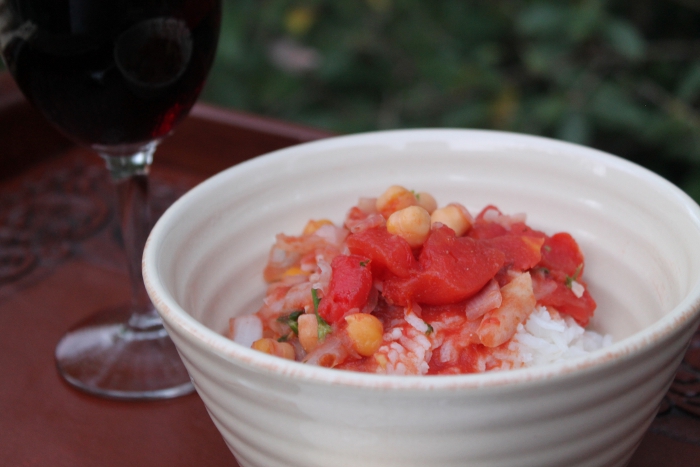 You have until September 20th to enter your own chili creation at RiuniteTailgate.com, so get your thinking cap on – if you submit a recipe let me know, I'd love to try it!