May 14th, 2012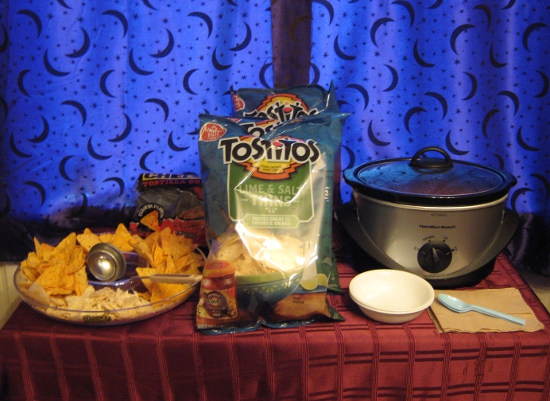 On the afternoon of the bachelorette party, I received a box from FedEx packed full of samples from Frito-Lay of their newest Tostitos Thins tortilla chips, along with a cute tote bag. I had already planned to serve chips and bean dip for the party, so there absolutely could not have been better timing for this to arrive!
I received two new flavors of these limited-edition chips: Lime & Salt and TexMex. These chips are meant to be the ideal foil to your favorite drinks – and since I was serving margaritas and tequila shots, I couldn't think of a more perfect compliment!
These chips were enjoyed with a hot bean dip that I made & served in the crockpot. It was super easy to make – I simply combined black beans, white beans, and a large can of crushed tomatoes in the crock pot, seasoned with red pepper flakes, garlic salt, and black pepper, then added a variety of hot sauces to taste. I cooked it on high for a few hours, then turned it to the "Keep warm" setting for the party. I provided small bowls for guests to scoop the dip into and enjoy with the tangy TexMex and refreshingly citrus Lime & Salt chips. And just when I thought it couldn't get any more delicious…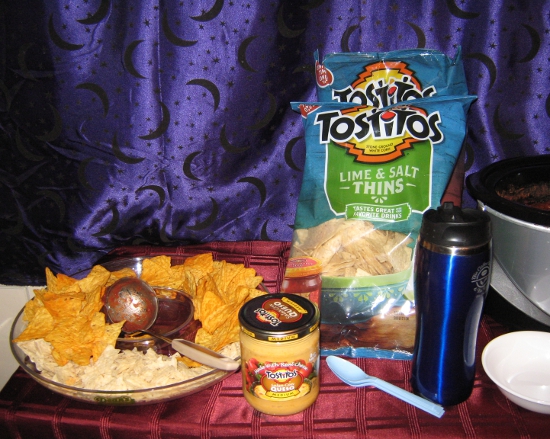 The guest of honor brought a few snacks when she arrived, including Tostitos Salsa Con Queso! She had no idea that I was serving these chips – it was a total awesome coincidence. Yep, we love Tostitos!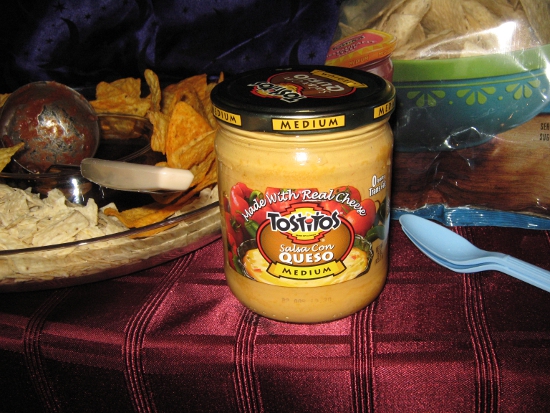 Tostitos Thins tortilla chips are available exclusively at Target through mid-July, so hurry and pick up a bag before they leave shelves forever! You can also access fun party-planning tips on the Tostitos Fiesta 411 Facebook page.