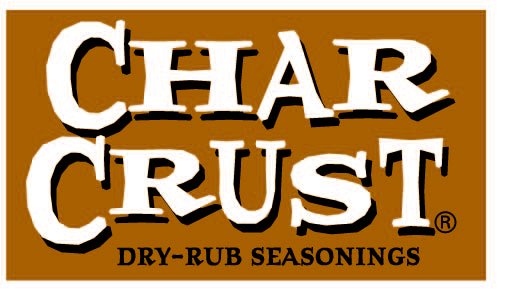 With warmer weather on the way, thoughts will soon be turning to grilling and delicious summer meals. Want to spice up your meals? One lucky winner will win 4 boxes of Char Crust seasonings to help add some kick to their summertime food, so read on!
I recently received a box full of Char Crust seasonings to review. These seasonings come in a selection of flavors and are meant to create a coating on meat that both seasons and seals juices in; they can also be sprinkled on vegetables. Now, I'm on a very frugal budget at the moment, so my menu is more beans-and-rice than sirloin steak. So, I thought I would challenge myself to an experiment and see if I could use Char Crust creatively in other foods!
The Char Crust first seasoning I tried was their Amazing Cajun variety. I was inspired to make a rice & pineapple casserole and use this as a topping. Now, when I read the directions for how to use this product, I was picturing something a little like Shake 'N Bake, so I thought I might be able to coat the top of the casserole with it, since it's supposed to form a "Crust" and seal in juices. However, I discovered that this is a strong seasoning that is meant to be used more sparingly to coat meat or veggies with flavor, rather than to make a crunchy crust that could be eaten in large quantities than just a sprinkle. This might have been one of those DUH moments, but hey, it made sense to me at the time. I realized that my assumptions were incorrect after dumping an unholy amount of it on my casserole – haha! That's what I get for experimenting.

The seasoning was good, there was just too much of it – so we scraped off the excess and ate the casserole anyway!
However, my other attempts were more successful. I used Char Crust's All American Barbecue in a sparing quantity to season black beans, and later added Ginger Teriyaki seasoning to a lentil & pasta soup mix to add flavor while it boiled. My best effort, though, was actually biscuits! I whipped up a batch of biscuits and added in some Roasted Garlic Peppercorn seasoning before kneading. It added a nice kick of flavor to the biscuits!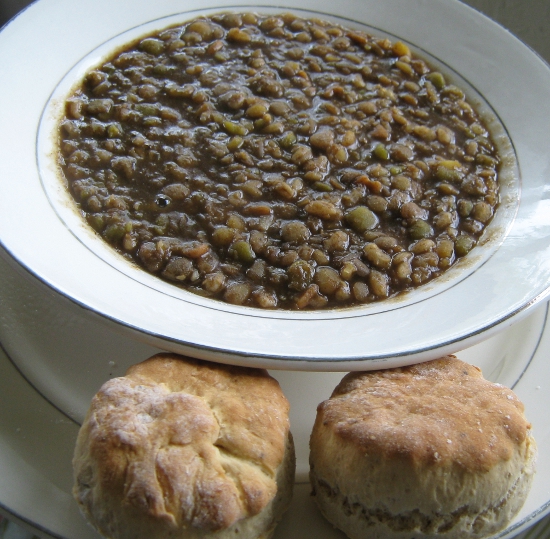 Soup flavored with Char Crust Ginger Teriyaki seasoning and biscuits baked with Char Crust Roasted Garlic Peppercorn seasoning!
Whether you are an extremely adventurous cook like me, or just want a nice seasoning to add to your next entree of meat and veggies, check out Char Crust dry-rub seasonings!
Giveaway Time!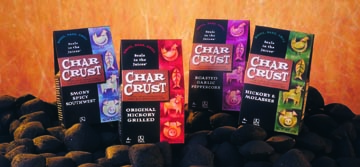 One lucky Contest Corner reader will win four boxes of 4 oz Char Crust seasonings! Here's how to enter:
1. For your first entry, click here to "Like" Char Crust on Facebook, then come back here and leave a comment on this post telling me what your Facebook username is. This step is required to qualify for the drawing.
Want extra entries? Do any of the following, and leave a separate comment for each one:
2. Write a post on your blog linking to this giveaway. Then come back here and leave a comment with the link to your post!
3. Write about this on Twitter, then come back and leave a comment on this post with the link to your tweet! One Twitter entry per person. You can use the button at the bottom of this post to tweet with one click!
4. Subscribe to my blog updates by clicking here. Then come back and leave a comment on this post with the email you subscribed with!
5. Post my button on your website – just copy and paste the following code, and let me know where you put it:
Rules, regulations, and other important stuff:

Giveaway ends on May 22nd at 11:59 PM, PST. Winner will be chosen the following day via Random.org. Winner has 48 hours to respond to my notification email, or a new winner will be chosen in their place.
Giveaway is open to US residents, 18+. This giveaway is in no way administered, sponsored, endorsed or otherwise associated with Facebook. By entering this giveaway, you are releasing Facebook and understand that you are providing information to Contest Corner and Char Crust, not Facebook.