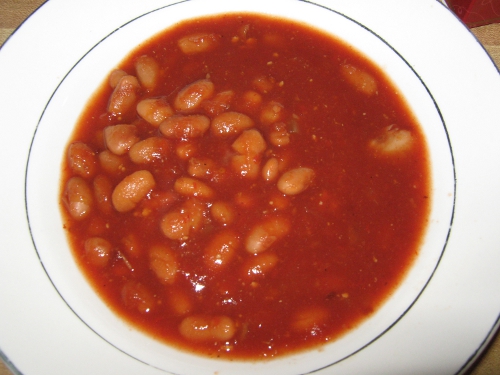 I know, I know. Yet another chili post. You must be sick to death of reading about chili by now – imagine how we feel eating it.

No, just kidding, I really don't mind. I'm purposely keeping my cooking as simple as possible right now because of the circumstances. I'm also getting as creative as I can stretching what we have in our cupboards to help with our budget – recovering from an injury isn't cheap so I'm doing what I can to offset it.
So, when I made my atchara chili I used up the last of those dirt cheap onions. I figured we'd take a break from chili since, well, you can't make chili without onions. But then I received a large box full of complimentary hot sauce in the mail. Now, how can I get something like that and not make chili? I figured I'd just pick some onions up at the store later in the week and make a batch of chili then. But then it hit me: I had French onion soup on hand!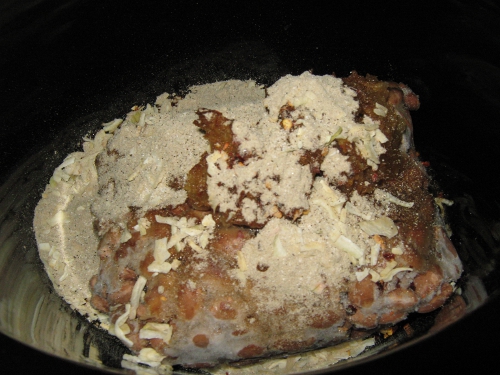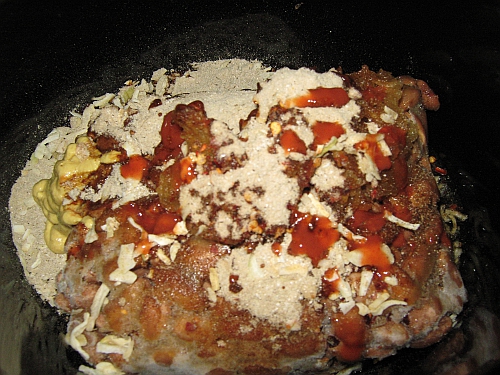 I had bought a box of this mix at Dollar Tree because it does double duty as both a dip mix and a soup mix. I've actually put this in chili before to augment the flavor and it was really good, so I figured I would try using it by itself to stand in for chopped onions. To make the chili, I put pinto beans in my crockpot and covered it with one packet of French onion soup/dip mix, one packet of red chili pepper flakes from Pizza Hut, garlic salt, black pepper, around 2 heaping tablespoons of atchara, many drops of Frank's RedHot Original Sauce, and roughly a tablespoon of French's Dijon Mustard. You see, there were also several mustard samples included in the box of hot sauce, and I actually found a chili recipe that calls for mustard. You know how I liked to experiment in the kitchen, so I wanted to try it! I set the crockpot on low and left it to cook overnight.
Using different ingredients switched up the flavor with good results. The Frank's RedHot Sauce offered just enough kick without being too much, and the Dijon mustard added a really nice, sweet tang that I enjoyed – I will definitely include it in chili again. The only thing I should point out is that the mustard doesn't melt completely into the chili – when I spooned it into my bowl, I could see bits of mustard visible in the dish (As evidenced in the top photo) and wondered how it was going to taste. However, it was quite good, if not very photogenic.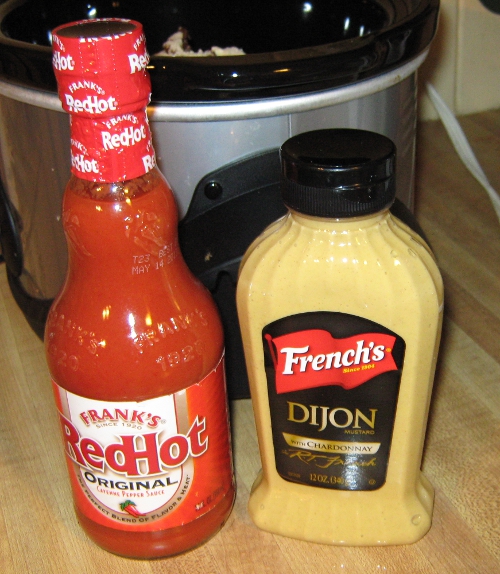 And there you have it: Yet another dirt cheap chili. Hey, you might be sick of chili, but I know a lot of people are in the same boat as me and are looking for some simple and super frugal recipes – so if you're on a Ramen noodle budget, this is a way you can eat the same thing but mix it up a little bit.