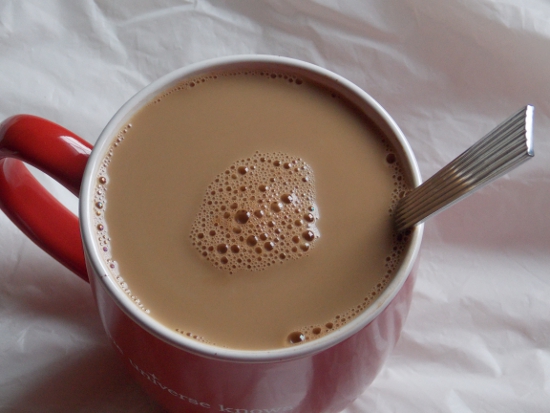 Although Jai and I are on a diet program, that doesn't change the fact that we're moving into the holiday season and will soon be surrounded by ample amounts of food. Luckily, our program doesn't call for complete abstinence, rather an educated, moderate approach to those "Off-program" moments. I may not skip Thanksgiving dinner, but I will use common sense with regards to portion size and avoid those dreaded sources of empty calories. After all, I'd much rather have a slice of pie than a glass of soda!
With that in mind, Truvia may be an option for those looking for somewhat lower-calorie sweetener options. 1/2 teaspoon clocks in at 5 calories, and is comprised of erythritol, sugar, and stevia leaf extract. Truvia offers a special "Baking Blend" which you can use in lieu of regular sugar in all those Christmas cakes and cookies – I received a complimentary bag for review, and I know it will come in handy for my famous baked treats! I've already been putting it to use in a special blend of hot chocolate & coffee for these increasingly cold days:
Cocoa Coffee Recipe
Ingredients:
1 tablespoon Truvia
1 tablespoon unsweetened cocoa powder (I used Scharffen Berger)
12 oz coffee
Half & half to taste

Combine cocoa & Truvia in cup and add coffee. Stir thoroughly and add half & half. Enjoy!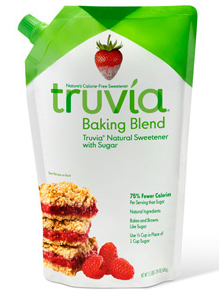 For more great recipes, visit Truvia.com/Baking. Truvia Baking Blend is available at Walmart, Whole Foods, and other retailers for $6.99 – click here to locate a store near you.