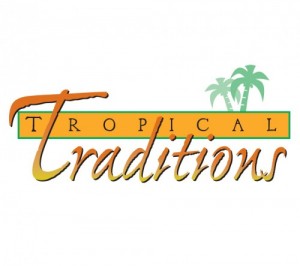 We love Tropical Traditions here at Contest Corner. I've been reviewing their products since 2009, and really enjoy their high-quality selection. And today, I have another fabulous Tropical Traditions giveaway for you: One lucky Contest Corner reader will win a 32 oz jar of Coconut Cream Concentrate, so read on!
Tropical Traditions have a great selection of wonderful coconut-based products. A few days ago, I received a jar of their Coconut Cream Concentrate, which is whole coconut meat in concentrated form.
According to the website, this can be used for a multitude of different applications, from cooking and baking to creating drinks and even eating straight out of the jar. I've never used anything like this, so I was very curious to see what it would be like!
When I first received my jar, I tasted a tiny bit from the top of the jar, and it wasn't all that appetizing. Then I had a look at the product page, and realized that this was because you have to prepare the coconut cream before you use it – well, that explains it!

Here is a helpful instructional video that shows you how to prepare your jar:
Jai and I prepared the coconut cream this morning, and both tried some of the cream straight out of the jar – he thought it was really, really good, but I didn't care for just eating it plain. I tried adding some of it to my coffee as a non-dairy creamer, as was suggested on the Tropical Traditions site; it lightens the coffee a little bit, but it was still pretty dark, so I added some half and half as well. The coconut cream formed a grainy film on the top, so I honestly couldn't drink it. I'm not sure if this was due to the fact that I added a lot of of the coconut cream, the fact that I combined it with half and half, or both!
I'm really excited about using this the next time I make curry – you can mix the concentrate with water to create coconut milk, which a lot of my favorite curry recipes call for. The site does mention that it does have a "Grainy" texture due to the fibers, but I don't think that will matter when it's cooked into a dish. Jai has also been enjoying snacking on the coconut cream all by itself, so I think we will get a lot of good use out of this jar!

Giveaway Time!
One lucky Contest Corner reader will win a 32 oz jar of Coconut Cream Concentrate! Here's how to enter:
1. For your first entry, click here to subscribe to the Tropical Traditions Sales Newsletter. Then come back here and leave a comment on this post with the email address you used to subscribe! This step is required to qualify for the drawing.
Want extra entries? Do any of the following, and leave a separate comment for each one:
2. Write a post on your blog linking to this giveaway and Tropical Traditions. Then come back here and leave me the link!
3. Click here to visit Tropical Traditions' Free Coconut Recipe website. Then come back here and leave a comment mentioning your favorite recipe!
4. Write about this on Twitter, then come back here and leave a comment with the link to your tweet! One Twitter entry per person. You can use the button at the bottom of this page to tweet with one click!
5. Click here to follow Tropical Traditions on Twitter. Then come back here and leave a comment with your Twitter username!
6. Subscribe to my blog updates by clicking here. Then come back and leave me the email you subscribed with!
7. Become a follower of my blog by clicking the "Follow" button in my sidebar! Then come back here and let me know in a separate comment!
8. Post Contest Corner's button on your website – just copy and paste the following code, and let me know where you put it:
Disclaimer: Tropical Traditions provided me with a free sample of this product to review, and I was under no obligation to review it if I so chose. Nor was I under any obligation to write a positive review or sponsor a product giveaway in return for the free product.
Rules, regulations, and other important stuff:

Giveaway ends on October 24th at 11:59 PM, PST. Winner will be chosen the following day via Random.org. Winner has 48 hours to respond to my notification email, or a new winner will be chosen in their place.
Giveaway is open to residents of the lower 48-state area, Alaska, Hawaii and Canada.