Welcome to Nerdy or Novice?, our ongoing technology column! Here, you will not only read about the latest tech toys, you'll also get a well-rounded perspective thanks to my co-columnist (and fiancé!), Jai! A seriously tech-savvy guy, Jai owns a computer repair business, and will dissect the technical prowess of these gadgets and games. Meanwhile, I will be providing the layman's perspective on the user-friendly qualities of this geek gear.
With Valentine's Day right around the corner, people are scrambling to come up with a gift idea for their sweethearts that is unique and memorable. For today's high-tech couple, the gift of a gadget provides a much-appreciated item that will not only bring a smile to your significant other's face – it'll be put to use year-round. And with budgets getting tighter, a gift that is as practical as it is thoughtful is sure to impress. And that's why we're giving D-Link Day/Night Network Camera (DCS-932L) two thumbs up for this year's unexpected romantic gift! This camera is a multi-purpose system that can be used for everything from a baby monitor to a home security camera. And if the special lady on your list is a blogger, you could even use it to set up a streaming webcam live on the Internet! Jai will be explaining a little more about the technical aspects below, while I weigh in on the gift-ability of this item: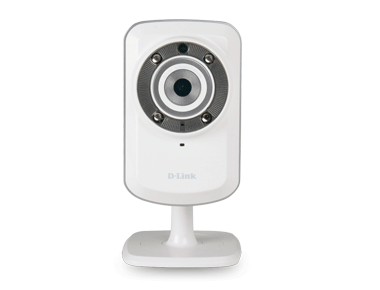 Jai's Thoughts
The D-Link DCS-932L camera really impressed me with the number of features they managed to squeeze into such a small package. At first glance it looks like a simple webcam but there's a lot more going on under the hood. This fully autonomous network device will connect wirelessly to your home network. It can email you a snapshot of what's going on either at regular time intervals, or if motion is detected. It can switch to day or night mode automatically. D-Link also provides free services to help you keep monitoring things when you are away from home. The list of features goes on and on.
I started the installation by using their setup disc and going through the steps provided. The first suggestion was to connect the camera wirelessly using WPS. I was happy to find out that the camera is capable of WPS since thats about as easy as it gets. WPS works similarly to pairing a bluetooth device, or a wireless mouse: You press a button on the device, then a button on the Router/modem and presto, you should have a new addition to your home network.
Once I made sure that WPS (WIFI Protected Setup) was enabled on my DSL modem, I tried to connect the devices. I could see the the pairing started out well and that they saw each other, but the network connection just wasn't being made. I rebooted the modem and unplugged the camera and tried again a few times but I kept getting the same results. Eventually I went along with the next suggestion that the instructions gave me which was to plug the camera into an ethernet port directly. This worked just fine. Right away the setup software saw the camera. Everything was great as long as the camera was physically plugged directly via an ethernet cable. When I went into the settings I could see that WPS had sent over the correct information to join the network but the camera continued having connections problems wirelessly. I tried inputting the wireless network settings manually but I still couldn't seem to get a connection. Eventually I tested the camera on a WEP encrypted wireless network (instead of my WPA encryption) and it worked just fine.
I ended up changing my home network encryption to WEP security and everything worked after that. I'm not sure why that would be the case, and it's entirely possible that this is the fault of my DSL modem. After this hurdle was overcome everything else was a breeze.
Beeb's Thoughts:
Obviously, a nifty camera like this makes an ideal gift for the gadget guy on your list. But I also think this could be a good gift for the right lady – I'd honestly be thrilled to get something like this as a present, because it's something practical that I've wanted for a while but wouldn't splurge on myself. Personally, I've been wanting to get a security camera to mount over the front door for a while. The security factor is obvious: Not only does it capture footage that you could use in the event of a break-in, but I think serves an even larger purpose as a deterrent to thieves. Now, as I've mentioned before, we live in a very safe area. But the one downside to the layout of my house is that it directly faces what is now a very busy road, with no driveway or fence as a buffer. Because of my home's visible placement, I get strangers knocking on my door at least once a week – sometimes multiple times a day – for a wide variety of random reasons.
For example, one night a pizza delivery man got lost looking for a house on my street and ended up knocking on my door multiple times trying to find out where he was and asking to use my phone. When he called the customer, I realized that he couldn't find the house because he was on a completely different street than he thought! Another time, someone knocked on my door to ask me if my neighbor was selling the chopped wood in their yard. I said I didn't know, and they kept pressing me for answers: Is it for sale? When are they home? (Sorry, dude, I have no idea!) Yet another time, someone banged on the door at 3 AM. My dad got startled out of his deep sleep and went to answer the door, saying, "Who's there?". The man on the other end replied: "Oh, don't worry, man!! It's not the narks!!" Turns out, this very inebriated fellow had gotten lost on his way home and mistook our home for that of his friends. Now, I'm a friendly person and I'm happy to help others – I had no problem helping the census lady figure out how to count the abandoned house on our street, for example. But I don't like it when people bang on my door very late at night, and quite a few of these unexpected strangers have been intoxicated or a bit on the odd side, which makes me understandably nervous if I am at home alone. Not to mention, as someone with a home office, it's very difficult to get work done when you're getting interrupted frequently. Because of this, I've stopped answering the door for the most part when I'm not expecting visitors. Because my living room and all its windows face the street, there's not much of any privacy and there's no way to install a peephole to check who's there first. I've been wanting to get a camera for a while, so that I would not only have a way to look and see who is there before answering but also to keep an eye out on the front porch. Suffice it to say, I was very excited about this camera!
This camera can film both day and night, and has the option for audio or no audio – which is very useful. You could buy this as a baby monitor and use it with sound, and then turn it into a mute surveillance camera for the home when your child gets older! You can view a live stream of the camera any time from your computer or smartphone, and you can set it up to snap pictures whenever it detects motion. This way, you have a surveillance camera of sorts that is keeping track of events in the designated area. You can tell it to either email you those photos instantly or upload them to a website. You could even use this for a live webcam stream on your blog if you wanted! You can toggle the motion detect settings to your preference, either making it highly sensitive or less so. You can also choose the area in the frame you want to detect motion for, so that you can try to avoid false positives – for example, since so many cars drive by my home, they would set off the motion detect constantly. I selected a smaller portion of the screen so that it would just go off when there was motion in front of the door (IE visitors). We tried it on the windowsill as a test and plan on installing it in a more permanent place over the front door.
This camera will have a multitude of uses. If I'm by my computer or smartphone when someone knocks on the door, I'll be able to look first and see who is there. If someone comes over when I'm otherwise occupied or not home, I'll have a way of finding out who was there. By monitoring my porch, I'll know when packages get dropped off and have a deterrent to anyone who might try to steal them or otherwise cause criminal mischief. If I hear a "Bump in the night", I can find out what it is! This will make for extra piece of mind when I'm traveling, too.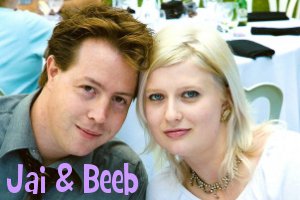 The D-Link Day/Night Network Camera is available for $149.99 on Amazon, Best Buy, Staples, and Office Depot – making it the perfect last-minute gift!
Click here to learn more and purchases one of your own.