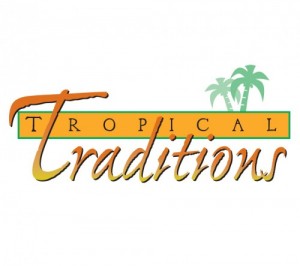 With my temporarily limited mobility, I can't stand on my feet for very long, so my current meal preparation is limited to whatever I can heat up quickly. This has limited my diet more than I would like, so while I recover, I've taken an interest in things than supplement my diet. Tropical Traditions' Antioxidant Omega 3 Greens is a powdered drink mix of vegetables, greens and fiber, which they say can help you meet your daily nutritional requirements. I was intrigued, so I decided to check out a canister and share my thoughts with you! And Tropical Traditions are giving away one Berry-flavored canister of Antioxidant Omega 3 Greens to one lucky Contest Corner reader, so read on!
When my canister of Antioxidant Omega 3 Greens arrived, I was eager to give it a try and see what it was like. I chose the "Berry" flavor because that sounded like it would have the best taste; this blend contains flax, fiber, a blend of greens, vegetable powders, sunflower lecithin, an antioxidant blend, an enzyme blend, probiotics, and licorice root extract – click here to read the full nutritional label and ingredients. To prepare, you add one scoop of the power to 6-10 ounces of water. I ended up preparing this in a martini shaker in order to measure the water correctly!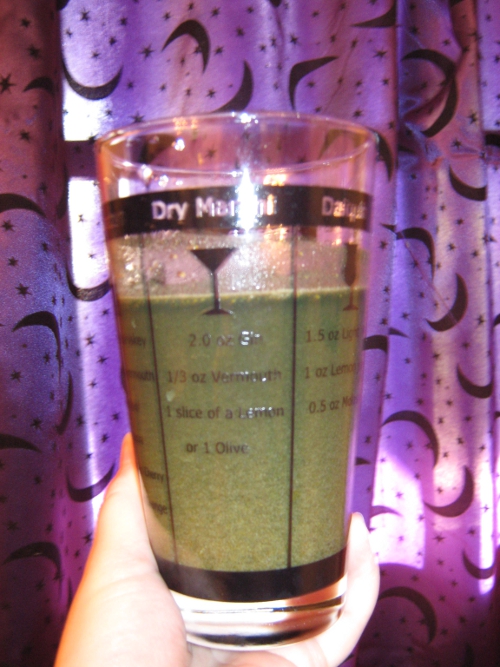 Now, I must confess, I have a hard time taking health supplements that have a bad flavor, so I was concerned about how this would taste. And once I prepared it, I thought, What have I gotten myself into? The drink just did not look appetizing to me. I was hesitant to taste it, but once I took a sip, I was pleasantly surprised. It does have a primarily berry flavor – which you really wouldn't expect from looking at it. It is certainly an acquired taste, but I found it to be palatable and was able to finish it; which I think is saying something, since my first urge after mixing it was to pour it down the sink!

I didn't finish the very last sip because it was a little sludgy – I tried to mix it well, but as with all powders, quite a bit of it settled at the bottom of the glass.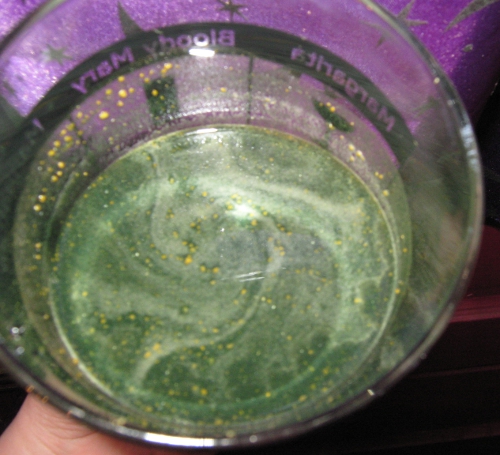 I'm glad that I got up the nerve to taste these greens, and the experience was pleasant enough that I intend to continue drinking it. I think this is going to be a really useful thing to have in the cupboard and I'm so glad that it tastes better than it looks!

I'd love to try mixing this powder in a smoothie, because I think that would work really nicely.
Giveaway time!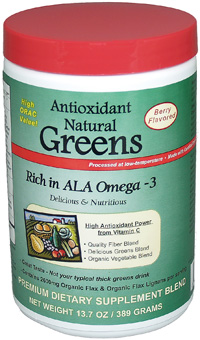 One lucky Contest Corner reader will win a canister of Antioxidant Omega 3 Greens – Berry Flavor! Here's how to enter:
1. For your first entry, click here to subscribe to the Tropical Traditions Sales Newsletter. Then come back here and leave a comment on this post with the email address you used to subscribe! This step is required to qualify for the drawing.
Want extra entries? Do any of the following, and leave a separate comment for each one:
2. Write a post on your blog linking to this giveaway and Tropical Traditions. Then come back here and leave me the link!
3. Click here to visit Tropical Traditions' Free Coconut Recipe website. Then come back here and leave a comment mentioning your favorite recipe!
4. Write about this on Twitter, then come back here and leave a comment with the link to your tweet! One Twitter entry per person. You can use the button at the bottom of this page to tweet with one click!
5. Click here to follow Tropical Traditions on Twitter. Then come back here and leave a comment with your Twitter username!
6. Subscribe to my blog updates by clicking here. Then come back and leave me the email you subscribed with!
7. Become a follower of my blog by clicking the "Follow" button in my sidebar! Then come back here and let me know in a separate comment!
8. Post Contest Corner's button on your website – just copy and paste the following code, and let me know where you put it:
Disclaimer: Tropical Traditions provided me with a free sample of this product to review, and I was under no obligation to review it if I so chose. Nor was I under any obligation to write a positive review or sponsor a product giveaway in return for the free product.
This article is not intended to diagnose, treat, cure, or prevent any illness or medical condition.
Rules, regulations, and other important stuff:

Giveaway ends on August 30th at 11:59 PM, PST. Winner will be chosen the following day via Random.org. Winner has 48 hours to respond to my notification email, or a new winner will be chosen in their place.
Giveaway is open to residents of the lower 48-state area, Alaska, Hawaii and Canada.