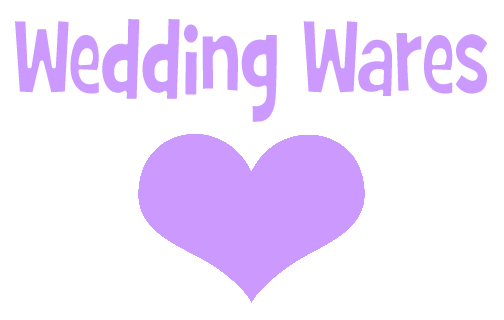 Being engaged is one of the most exciting and memorable times in your life. One way to commemorate this special time is to have engagement photos taken. Engagement photos can be used for newspaper announcements, save-the-date cards, and even in your wedding decor. So when Stephanie Kaloi of White Rabbit Studios asked if I would like to review her photography for Wedding Wares with an engagement shoot, I was very excited! White Rabbit Studios is based in Huntsville, Alabama, but Stephanie was making a special trip to Portland, Oregon during the first week of December. We live about 2 hours away on the Oregon coast, so we arranged to meet up at Cathedral Park in Portland.
Getting our engagement photos taken turned into quite an adventure! We were scheduled to meet up on the afternoon of the 5th, so Jai and I drove down to the location in Portland and prepared for our photos. However, there was a crazy mix-up because Stephanie accidentally wrote the wrong day on the calendar, so we had to cancel the shoot. She felt so terrible about the mishap that she rented a car and drove down to Seaside on Tuesday to take our photos instead.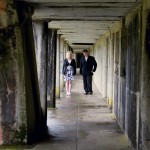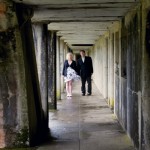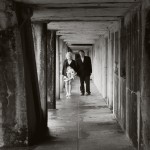 Click on the thumbnails to see the images full-size
The photoshoot ended up being a really memorable, unique, and fun experience. This was Stephanie's first visit to the coast, so she brought her husband and little boy, and we had a sort of photo-journalistic tour of Clatsop County. In true Pacific NW fashion, it began raining the second Jai and I walked out the door to meet Stephanie, so we decided to seek shelter in Fort Stevens' historical Battery Russell building. Battery Russell was built in 1903, and was used by the military until 1944; this was the only location in the continental US to be attacked by Japanese forces during WW2. We stood inside the elaborate concrete bunkers, which made a striking contrast to the gray clouds and drizzle. Definitely not your average engagement photos – and totally fitting for us!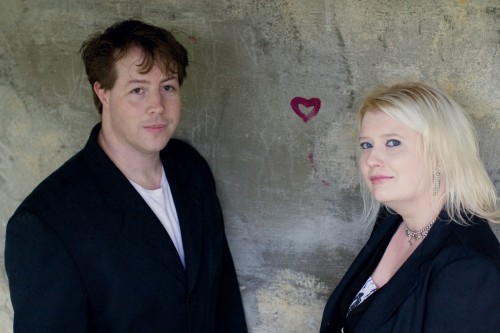 Near Fort Stevens is the Peter Iredale shipwreck. The ship ran ashore in 1906 and became embedded in the sand, so it was impossible to remove. The shipwreck has since become a popular tourist attraction. We stood on the beach with the raging stormy waters and shipwreck serving as a backdrop.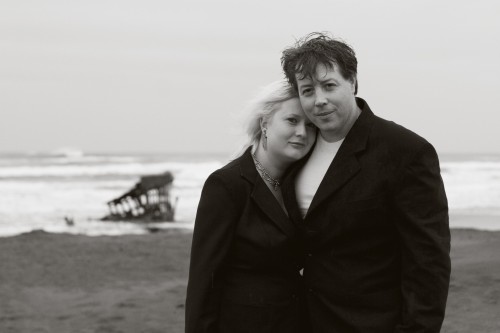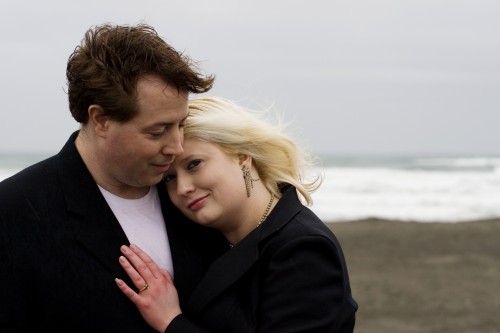 From there, we drove up to the Astoria Column, a magnificent structure which overlooks a beautiful panoramic view of the city. At this point, the rain and cold were too much to take any photos outside, so we went inside the column and got some unique perspective shots: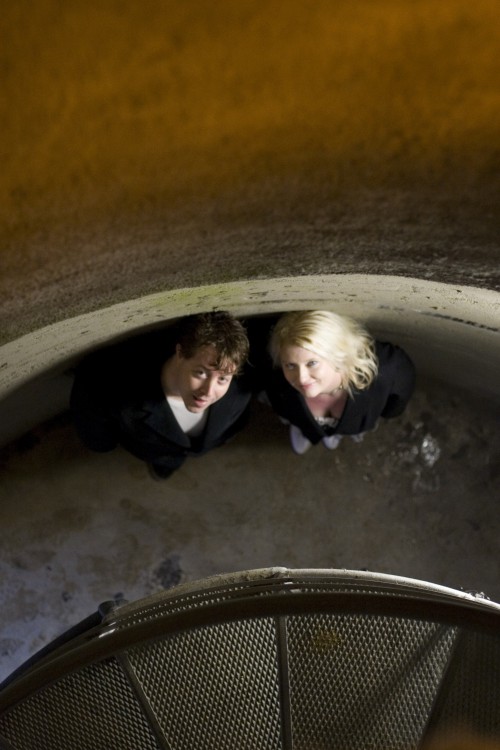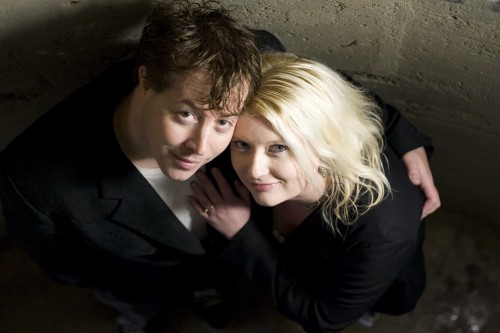 The whole photoshoot told a story, and was an adventure in and of itself. Because of my knee injury, I've had to start using a wheelchair when I have to walk long distances, so Jai pushed my chair up the ramp to get on top of Battery Russell and to various other locations to snap the photos. I was determined to wear a pretty outfit regardless of the weather, so I was absolutely freezing in my paper-thin summer dress (the temperature was around 40 degrees), and the pouring rain added to the chill and made my perfectly styled hair poof up. But it all added to the uniqueness and experience!
You can view the full set of photos on Flickr by clicking here. I also shared my tips for frugal engagement photos in an article on Super Coupon Girl, which you can read here. The photoshoot was also filmed for The Love Story, so stay tuned for a behind-the-scenes video of our coastal adventure!