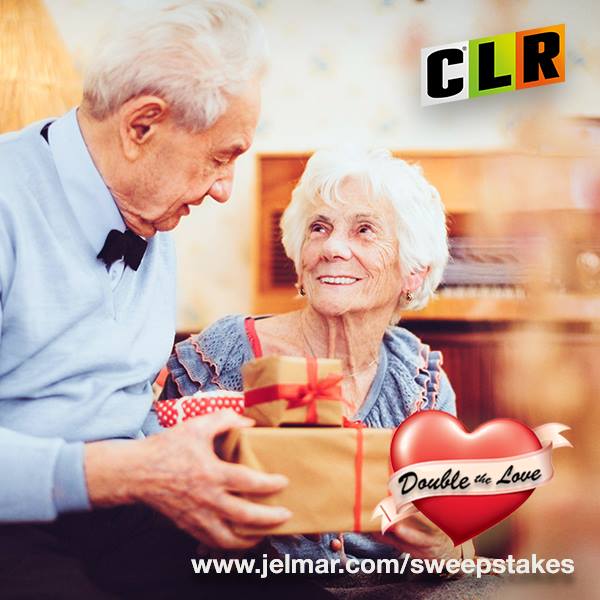 This is a partnered post.
This Valentine's Day was very special for me, because it was the day I sent out the Save-The-Dates for my upcoming wedding! Jai and I are so excited for this next chapter and to spend the rest of our lives together. We met in 2002 and yet it feels like it all happened in the blink of an eye. Life passes by fast and before we know it, we'll be celebrating our 50th anniversary and wondering where the time went, so we're making the most of this special moment in our lives!
True love never tarnishes, no matter how much time passes, which is why Tarn-X is commemorating 50 years in business by honoring married couples who have been together for over five decades with a special sweepstakes! Now through February 28th, entrants can nominate a couple who are celebrating a 50+ anniversary on the CLR Products Facebook page and be entered to win a $150 Tiffany & Co. Gift Card for themselves along with a bouquet of flowers for the happy couple! Tarn-X has been helping married couples keep their wedding gifts and jewelry looking beautiful for the last 50 years with its wipe and rinse formula that eliminates tarnish on sterling silver, silver plate, gold, diamonds, copper and platinum. It was also one of the first products to ever coin the phrase "As seen on TV", which makes them noteworthy in my book because you know I love seen on TV products! I'll definitely be picking up a bottle before the wedding to get our rings sparkling before we walk down the aisle.
Click here to visit the CLR Products Facebook page and enter for your chance to win a $150 Tiffany & Co. gift card and a bouquet of flowers! Sweepstakes ends February 28th.