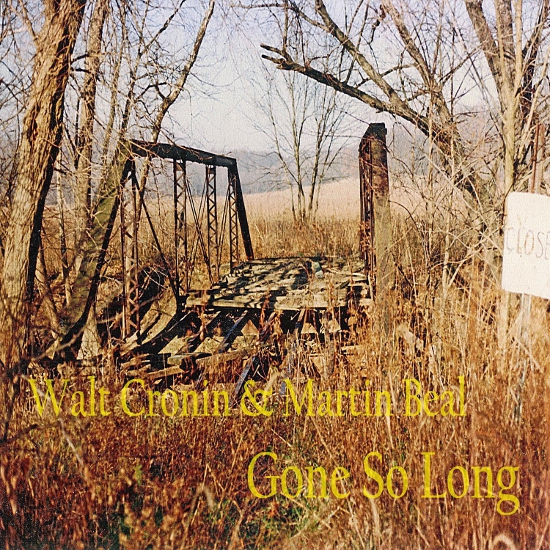 A few years back, I wrote a review for Indie-Music.com of an album called The Gousters by folk/Americana artist Walt Cronin. I appreciated his genuine approach to songwriting and have enjoyed hearing updates on his new projects since then. Earlier this year, Walt released a collaborative album with friend Martin Beal titled Gone So Long. I was pleased to receive a copy in the mail and was eager to hear what he's been up to.
This album is a fun slice of Americana country, with a touch of inspiration from classic blues and rock. As the title suggests, the album muses on experiences lived and times past. Cuts like the title track, "Gone So Long" and "Hear That Train" are a folksy, nostalgic ode to small town country life – "Train" even has a bit of a CCR vibe to it – while "Younger In Your Mind" eloquently expresses the feeling of how quickly time passes. The feeling of this album is a little bittersweet, but optimistic – I think it really captures the feeling that we all have about the passage of years, whether you're a college student feeling homesick, a mother watching her baby grow or a person celebrating their 80th birthday. Walt has a knack for relatable and touching songwriting, so if you're in the mood for some classic country roots rock, check out this album.
Gone So Long is available now on iTunes and Amazon
. For more information, be sure to visit TheGousters.com.