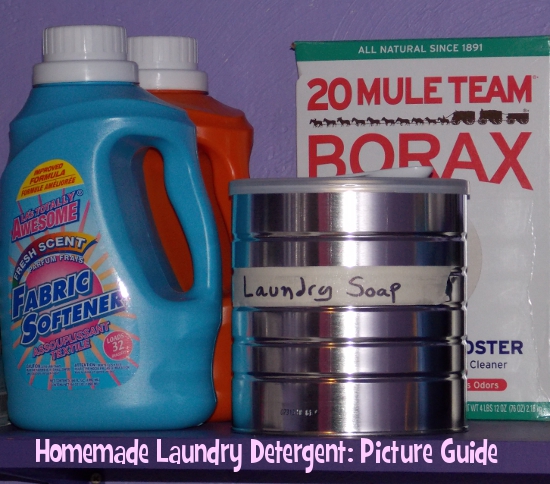 I've been wanting to try my hand at making my own laundry detergent, so when I got an offer to try out a box of Borax, it couldn't have been better timing. Borax is one of the ingredients you'll see in most laundry detergent recipes, and reviewing a complimentary box turned this into an even more frugal recipe.

To make my detergent, I used this recipe for homemade laundry detergent from DIY Natural. All it calls for is Borax, soap, and washing soda. I've never used washing soda before, so I did some Googling to see if there was anything else that could be substituted for it, just to make it easier. Sure enough, I found recipes to just make it yourself from baking soda! I used this tutorial from Penniless Parenting and this post from Sisters Shopping on a Shoestring to make the washing soda.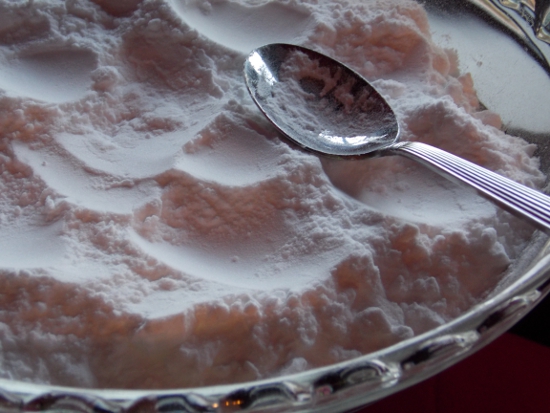 I took a box of baking soda that had already been opened and only had a small amount used, put it in a pie dish, and baked at 400 degrees for 2 hours. I was having a hard time telling when it was done, but when I pulled it out at the 2 hour mark I could see that it had a sandy texture and was definitely different. Mission accomplished!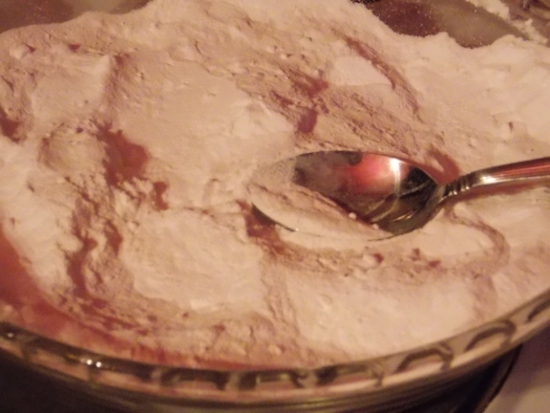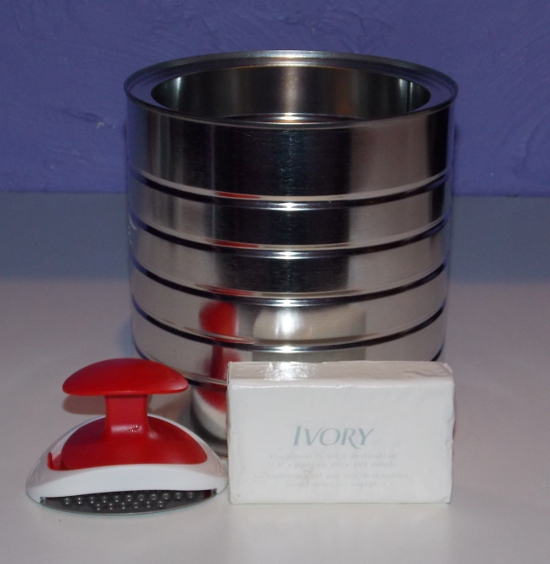 To make the laundry detergent, I took a cleaned out, empty coffee can and grated 1 bar of Ivory soap with a cheese grater.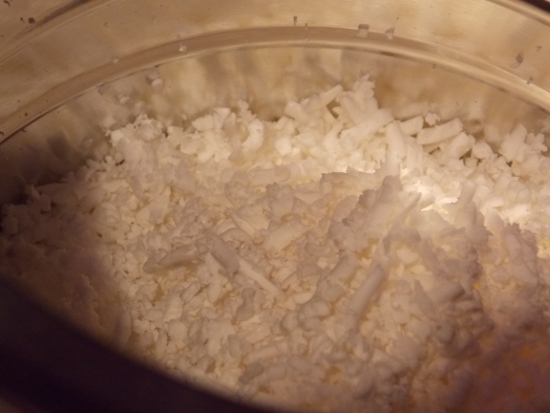 I then added 1 cup of the washing soda and one cup of Borax, then mixed with a spoon for 5 minutes. This does kick up quite a bit of powder, so be prepared to sneeze!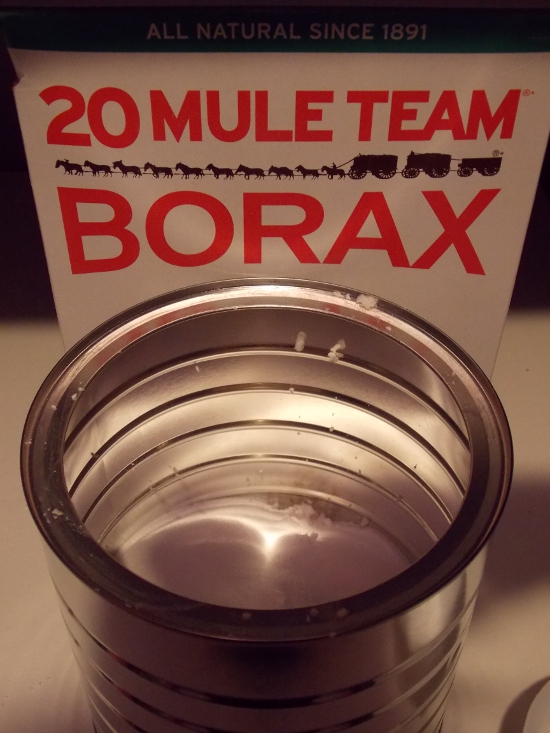 Once complete, I labeled the can and sealed on the lid. I still had a fair amount of washing soda left, so I sealed that in a labeled Tupperware container.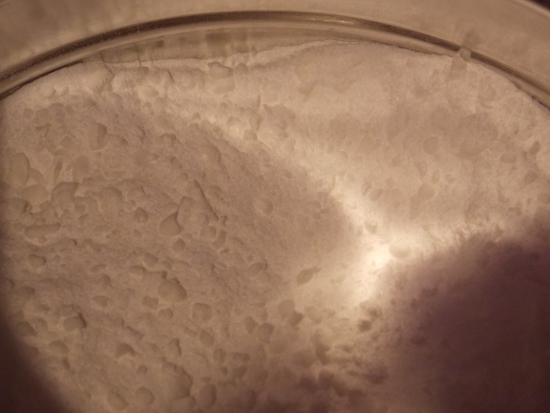 And there you have it – the finished product! I've used it in three loads of laundry and it's decent so far. The detergent doesn't really have a strong scent, as you'd imagine, but the laundry comes out smelling plain, fresh and clean. It seems to do fine at getting everything cleaned – I did have a pillow that I washed because it smelled weird – it smells like Play-Doh and I have NO IDEA why – we washed it with the detergent and fabric softener, and noticed that it still smelled a little off afterwards, so this is probably not as odor-fighting as other detergents. And every time I open the lid on the canister, the powder makes me sneeze!

I still have a ton of Borax left, so I'll be able to make quite a bit more detergent out of it. You can also use it for all kinds of cleaning purposes – I actually added an additional half cup of Borax to one of the laundry loads as a stain treatment. I also passed on a free coupon for Borax that I received in my review kit to a friend of mine who is a teacher, because she uses it to make homemade Gak for her students. (Remember that stuff from the '90s?!)
Have you ever made you own laundry detergent before?