This is a partnered post.
I've been blogging full-time for almost 9 years now – crazy! – and I run many blogs, so I get a lot of questions from people who are wondering exactly how a blog gets started. The answer is that it gets started with a lot of self-motivation! Of course, you could hire someone to create a website and teach you the ropes, but very few people are willing to invest that kind of cash initially. You can absolutely run a blog yourself with very little startup cost, but you have to be willing to put the time in to figure out how. So to give you an idea of what's involved, I thought I'd share a quick primer on the very first step: Choosing a name for your website.
Step 1: Research. Read. Repeat.
The most crucial part of becoming a successful blogger – and indeed, I think any business venture – is being self-motivated. Are you willing to read everything you can about blogging, business practices, social media, and web design? Are you willing to dig for information, to figure out how to get things done, to solve problems on your own? No one is going to do it for you (unless you hire someone), so you have to figure out how to do it for yourself. Read everything you can, and then read some more. If the amount of work involved in blogging has not yet scared you off, then keep reading!
Step 2: What's in a Name?
What is the concept for your blog? What do you want to communicate to your readers when they see your blog name? Sometimes, the name becomes obvious quickly. For example, when I was starting this website, I knew it would be a fun collection of sweepstakes and giveaways. I've always been a fan of alliteration, so the name "Contest Corner" sprang into my head very quickly. But other times, it's not as obvious. When I'm looking for inspiration, I think about how I want to brand a specific blog, and I also use the Google AdWords Keyword Planner for inspiration. This free tool shows you what search terms people are looking for, and how many results are out there for each term, along with suggestions. For example, if your blog will be about cake, you might put "Cake recipes" into the Keyword Planner and discover that there is already high competition for that keyword – i.e., the market is already saturated with "Cake recipes" and will make yours harder to find. But you might find that a suggested keyword is "Super easy fun cake recipes" that has thousands searching for it every month and lower competition. This can help inspire your domain name based on what's available – SuperEasyFunCakeRecipes.com, anyone?
Step 3: Make a Few Purchases (And Use a Few Coupons)
This is the point where you're going to have to spend some money – sorry! But don't worry, I got started in this business through coupon blogging, so I have a few tricks up my sleeve.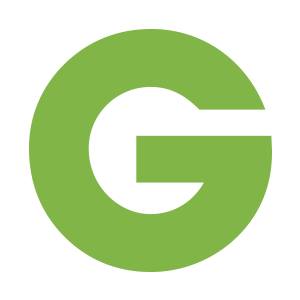 I've chosen to buy most of my domain names from GoDaddy over the years because they almost always have promo codes floating around. A good place to find these deals is on Groupon Coupons – they have a dedicated page of GoDaddy promo codes, including a coupon that will buy you a domain for just .99 cents. It doesn't get much cheaper than that to start a website! When your domain name comes up for renewal in a year, it will be at the full rate – usually around $15. Occasionally, you can find % off discount coupons for GoDaddy, but those are pretty rare and usually don't apply to renewals. But I always check Groupon Coupons every time one of my domains comes up for renewal anyway, because every so often I can snag a discount on my renewal! (And PS, Groupon Coupons has over 78,000 promo codes in its database of over 11,000 stores, so I check there every time I purchase anything online – it takes just a moment to do and can provide some great savings when you least expect it!)
Once you've chosen a domain name, it's time to decide if you want to tackle building a WordPress website, or would rather stick to a free, pre-made option. Installing WordPress and building your own website will involve the additional expense of web hosting, which should be minimal for new websites – you can get affordable hosting on GoDaddy for around $4 per month for example, and yes, there's coupons for that too! However, building your own website requires a lot of time and technical components. If you're not up to that just yet, you can get your feet wet with a free blog on WordPress.com or Blogger.com, and point your domain name to direct to it. You can do this by going to your domain settings in GoDaddy, clicking "Manage DNS", and then select domain forwarding to point to whatever URL your free blog is on. That way, when people type in your domain name, it will point them to your blog.
Choosing a domain name is just one small aspect of blogging, but I hope this has been helpful in giving you some insight into what's involved when you get started. Knowing the nuts and bolts is a good way to help determine whether blogging would be right for you.
Do you have your own blog, or have you ever wanted to try it?