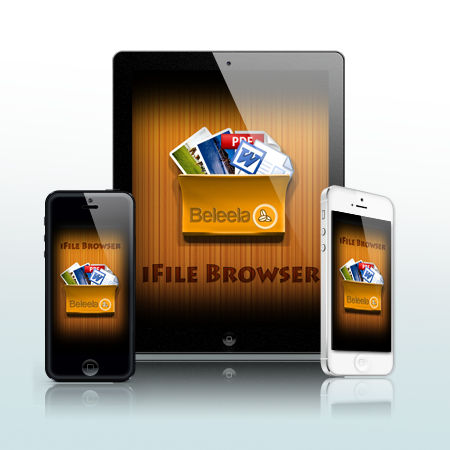 These days, we keep everything on our smartphones – photos, songs, word files, and of course, our high score on Angry Birds.

Would you like to try an app that aims to help you organize your files? Then you are in luck: We are running a special first-come, first-served promo code giveaway within this post, so read on and scroll down to snag a code before they're all gone!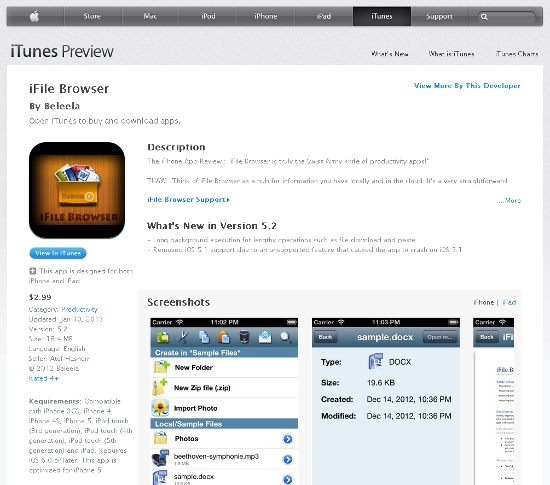 iFile Browser is an app for Apple devices that helps you browse and manage your files. In addition to allowing you access to all those photos, MP3s, and more from one spot, the app also gives you the ability to compress files into a .zip as well as "Unzip" files sent in .zip, .rar and .tar format; You can rename, cut, and copy files, locate files via the search function, share files via email, take advantage of wireless printing and more. iFile Browser is compatible with iPhone 3GS, 4, 4S, and 5, iPod Touch 4th and 5th generation, and the iPad. This app requires iOS 6 or higher, so I wasn't able to check it out on my first-generation iPhone, but it looks like a useful app – I know it would be nice to locate some of my own files with more ease!
The iFile Browser App was created by Beleela – you can click here to visit Beleela.com for more information. It is available on iTunes for $2.99 – click here to buy it!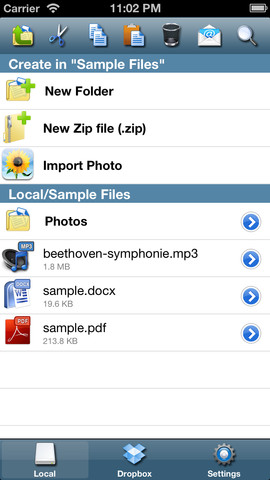 Flash Giveaway!

iFile Browser are pleased to offer a flash promo code giveaway! 4 readers will have the chance to redeem a promo code on the iTunes store for a free copy of the app. The promo codes are posted below and will be available on a first-come, first served basis. If you are unsure how to redeem promo codes, this article gives an overview of the process. If you use one of these codes, iFile Browser is asking that you leave a comment on the iTunes store page after downloading and rate the app.

Codes may only be redeemed once, so I will update the post to remove them as soon as I know that they have all been used. You can feel free to let me know in the comments below if you take one!
Promo Codes:
T3XHFJHARMEY - TAKEN
PTFHEMXYHRPT
A6NJJ396YPT3
XYKH3ELYX4TJ
If you have any questions or comments, just let me know!
Rules, regulations, and other important stuff: Giveaway is open to worldwide entrants 18+ with a qualifying iOS device. Promo codes are available on a first-come, first-serve basis; Contest Corner is not responsible for technical malfunctions in the redemption or download process. Please see our Privacy Policy and Disclosure for further details on our site's policies.