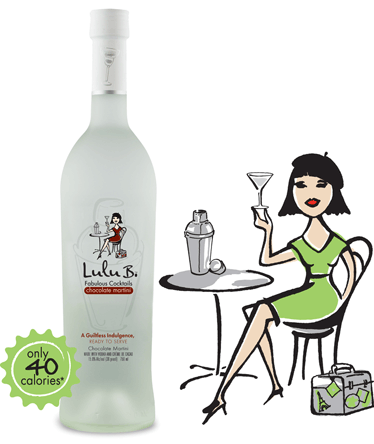 Although I am a fan of fabulous cocktails, it's not often that I get to replicate them at home. I never seem to have mixers on hand – I always see great cocktail ideas on places like Pinterest, but when it comes time to actually make a drink at home, I always end up Googling for cocktails I can make out of random things in my pantry, like apple juice or weight loss drink mix (Don't even ask how that one turned out!). It's been better now that I have the SodaStream, as most spirits can be mixed with tonic water or cola. But although I dream of throwing a fabulous party with unforgettable cocktails, as of right now I've been either too frugal or too busy to buy the ingredients I would need to do so.
That's why I was so excited to be introduced to Lulu B. Fabulous Cocktails, a new line of pre-made drinks designed to bring you a fabulous cocktail experience without the fuss. Not only are these cocktails premixed, ready to pour and available in fab flavors like Margarita and Chocolate Martini (Two of my very favorite drinks), but they are also 38 and 48 calories per serving, respectively. Wow!! I don't think I've ever seen a spirit that was so forgiving on the caloric scale. These calorie estimates are based on a 1.5 ounce serving, and was achieved by using natural flavorings instead of higher calorie syrups. You can get more information on that and how it stacks up to standard cocktails here. So that's all fine and well, but how did they taste? I received two complimentary bottles of Lulu B. Fabulous Cocktails to sample so that I could recount my experience to you, dear readers: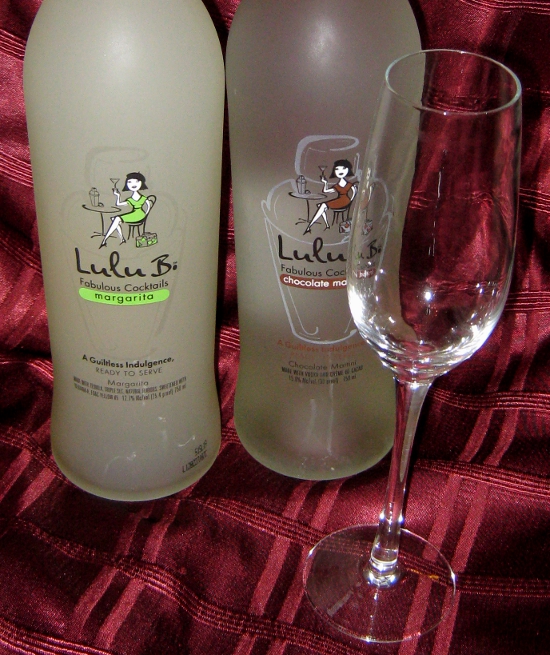 When I poured myself a glass of the margarita, its translucent appearance and the fact that it was premixed made me think that it would taste a lot like a "Hard lemonade" style wine cooler. Boy, was I surprised at the immediate kick when I tasted it! There's nothing watered down about this – it tastes like a regular margarita, strong and tart while remaining deliciously drinkable and not too sour. I have to say, I was really impressed. Made from premium tequila, Triple Sec, natural sweetener and lime flavors, this tastes like a "real" cocktail. Don't let appearances fool you: This is no wine cooler!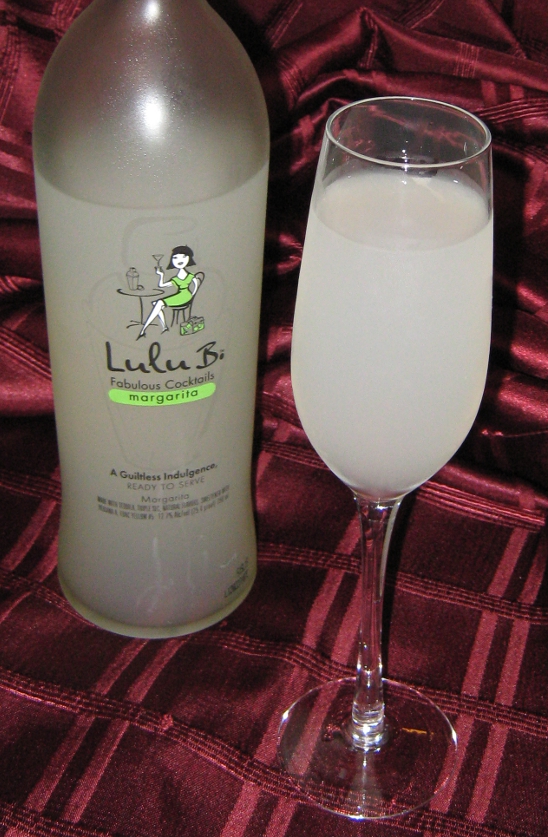 Meanwhile, the Chocolate Martini tasted just as I hoped: Like a sweet drink of chocolate with the kick of vodka, but without being sickly saccharine. Absolutely delicious! This one derives its taste from Creme de Cacao and natural chocolate flavors. I loved both of these and was so impressed at the wonderful, high quality taste. Lulu B. Fabulous Cocktails live up to their name – and they make an ideal alternative to staring in my cupboards and deciding to mix gin with Kool-Aid. True story!

Lulu B. Fabulous Cocktails are brand new, hitting shelves this month. Bottles retail for $14.99 – click here to locate a store near you and learn more.