Last week, Jai and I headed up to Washington because I won a pair of Maroon 5 concert tickets in the SIRIUS FM sweepstakes. I was super excited to be the lucky winner, because I've been a diehard Maroon 5 fan for over 6 years! The concert was at the Tacoma Dome, so we decided to make a trip out of it and stay a few extra days to visit family and friends in Seattle and the surrounding areas.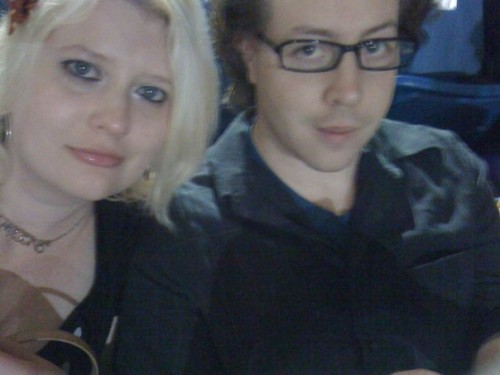 Jai and I at the concert – like my "Maroon 5″ necklace?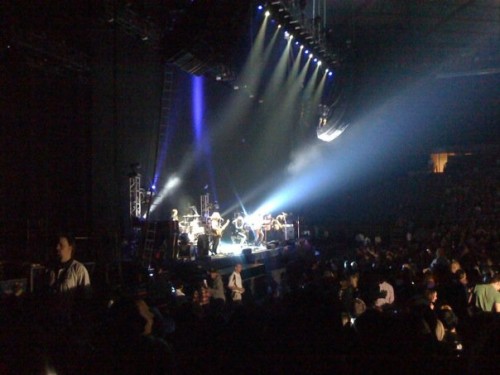 OneRepublic onstage
The opening acts were Ry Cuming, who played an enjoyable set of pop music, and OneRepublic, who played several songs from their latest album "Waking Up", which I reviewed last year. Their show was very fun and energetic – at one point, they played a cover of The White Stripes' "Seven Nation Army", and frontman Ryan Tedder announced that at this point in each show, he has to make a song up one the spot; this song eventually morphed into a rendition of Justin Timberlake's "SexyBack". It was quite a medley!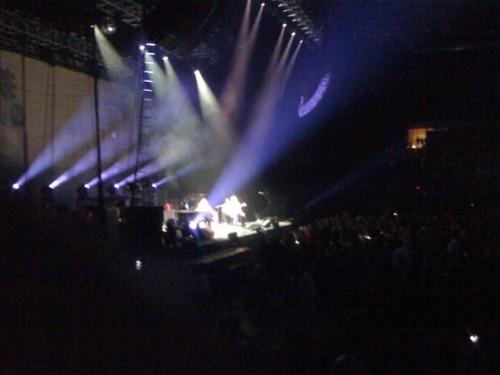 Maroon 5
We had great seats, although you can't tell from my blurry iPhone photos! We were about 50 feet away from the stage, so we had a nice clear view of everything.
Maroon 5′s live shows are always amazing, and of course this one was no exception! The last time I saw them in concert was 2005, so I was very excited to hear them perform songs from Hands All Over and Won't Be Soon Before Long live. The crowd had a great energy, which was fun – there was a lot of audience participation during the concert. At one point, Adam Levine had the entire audience singing the chorus of "She Will Be Loved" a capella.
Here's two videos that I took on my iPhone of the concert: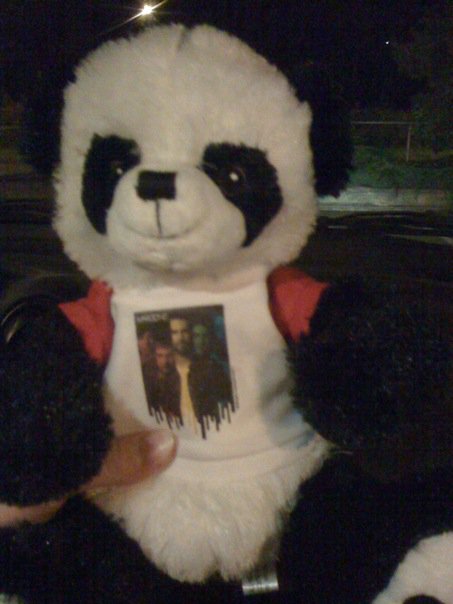 The Maroon 5 teddy bear that I bought as a souvenir
The show was fantastic, and we had a great time in Washington visiting our friends and family. This will always stand out in my memory as one of the most wonderful prizes I have won!