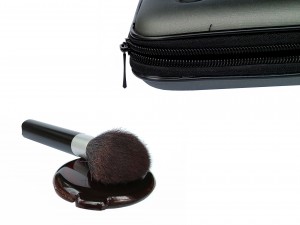 This post is sponsored by PerfectYourself.com.

If you were offered a free makeover, would you take it? Being a fashionista and makeup queen, I am always reinventing myself and trying new looks. Whether it's dying my hair, wearing new fashions or putting on a new eyeshadow color, playing dress-up has never gotten old for me. It's just so much fun!
Of course, some makeovers are more drastic. One of my not-so-guilty-pleasures is watching reality shows about plastic surgery – I find it fascinating to hear the patients tell their stories and why they chose to have cosmetic procedures done. And it seems that plastic surgery is becoming more and more commonplace: I was recently introduced to the concept of a "Mommy Makeover", or procedures for women who are unhappy with their bodies post-pregnancy. I think it's important for moms to take the time to care for themselves, but I feel there is far too much pressure on women to lose weight immediately after giving birth. I think new moms should be able to enjoy some downtime with their infant without feeling like they have to run to the gym instantly!
That being said, I can see how plastic surgery could benefit some people. I think for someone with healthy self-esteem and a legitimate concern, a cosmetic procedure could potentially provide positive results. If cosmetic surgery were free and came with no risks, I'd be tempted to look into it myself – but I don't foresee a tummy tuck anywhere in my future, so I think I'll just stick to watching Dr. 90210!
Readers: Have you ever gotten a makeover?