Day 7:
Breakfast was another Garden Vegetable Omelet, followed by a Chicken Fajita Melt for lunch. Dinner was Asian-Style Beef, which Jai said was very good: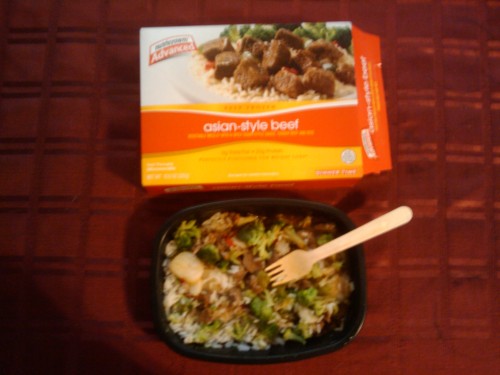 Day 8:
Breakfast was Homestyle Pancakes, with a Steak and Cheese Melt for lunch. Yummy Glazed Chicken Tenders were on the dinner menu, with an Ice Cream Sandwich for dessert: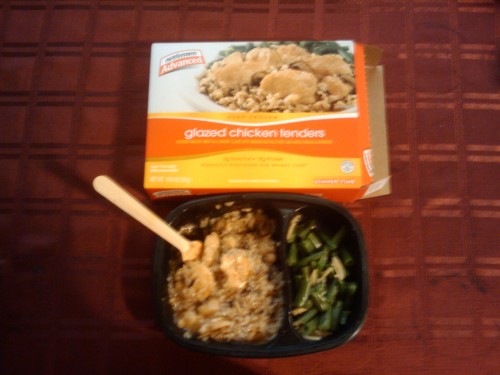 Day 9:
Jai started the day with a Breakfast Burrito, followed by a Toasted Ham and Cheese for lunch. This is a sort of turnover sandwich – Jai said it was not bad, but not his favorite of the lunches.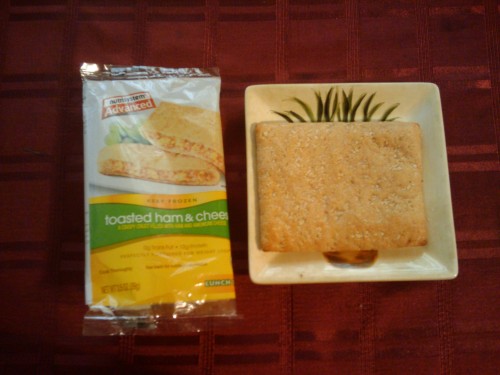 For dinner, he had a Salisbury Steak with Macaroni and Cheese with a Fudge Swirl Sundae for dessert. "The macaroni was OK, though you could tell it was diet food," Jai says, "But the steak was really good, and was a generous portion. It's in the running for my favorite dinner!"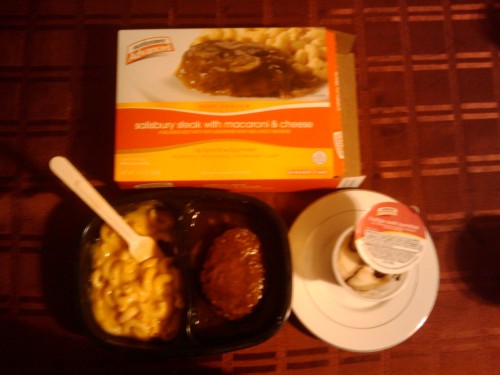 Nutrisystem provided us with complimentary food for ten days for the purpose of this review. Always consult with your physician before embarking on any weight loss or exercise program. This is an anecdotal account of our own personal experience, provided for entertainment purposes only. It is not intended to diagnose, treat, prevent, or cure any condition. Individual results will vary.