It's time for our post-New Year's Eve Nutrisystem weigh-in!
Beeb's Weigh-In: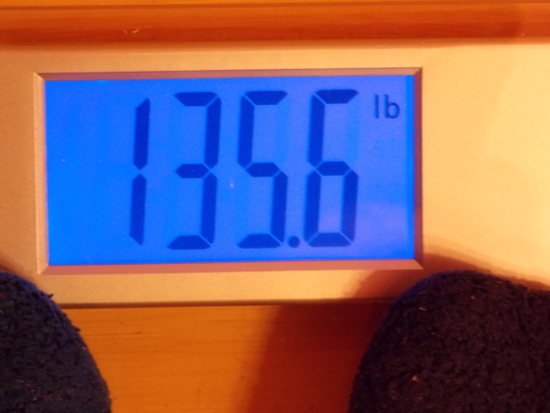 Starting Weight: 164.5 lbs
Week 30 weight: 135.6 lbs
Total Weight Lost: 28.9 lbs
Goal Weight: 110 lbs
Beeb's Measurements:

Jai's Weigh-In: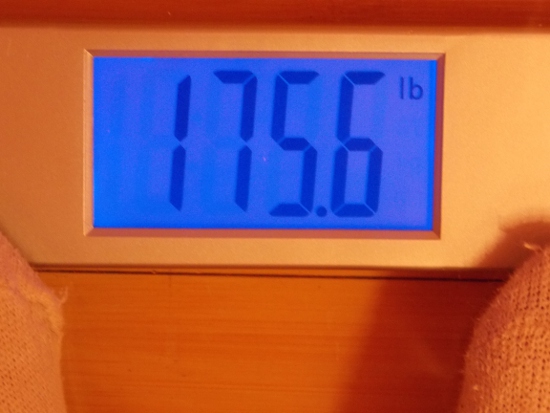 Starting Weight: 217.5 lbs
Week 30 Weight: 175.6 lbs
Total Weight Lost: 41.9 lbs
Goal Weight: 158 lbs
Jai's Measurements:

So this week, I lost .2 pounds while Jai lost 1 pound. Given that we weighed in just a few days after a big New Year's Eve party where a LOT of chips, chicken, and beer was consumed, I can't complain about our numbers – although I was a little miffed that I got a lower weigh-in number the days prior AND the days after our weigh-in than when we actually had to record it on Saturday.

But it's all good! We had a nice break over New Year's and Christmas – the first time I've taken that much time off around the holidays in a long time. I felt a little discombobulated last week because it was only a 2-day work week, but the nice thing is that I never get too far out of whack with these holidays since my mealtimes remain stable with the Nutrisystem food. That goes a long way towards keeping some stability and making it possible for me to take little breaks without my whole routine falling apart! Jai and I both really needed a rest so it was refreshing to have some time off, and now I'm looking forward to getting back to my normal schedule and workouts this week.
As members of the Nutrisystem Nation Blogger Panel, Jai and I will be receiving the Nutrisystem program free of charge in order to share our honest opinions with you. Always consult with your physician before embarking on any weight loss or exercise program.

Want to lose weight and get healthy on Nutrisystem? Take advantage of their online support forums & community and join today by calling 1-888-853-4689 or by visiting Nutrisystem.com!