It's Nutrisystem weigh-in time!
Beeb's Weigh-In: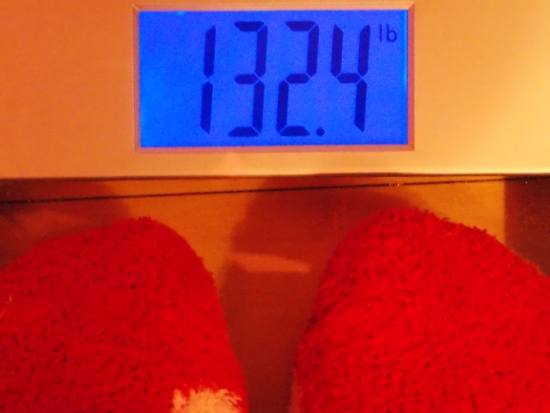 Starting Weight: 164.5 lbs
Week 34 weight: 132.4 lbs
Total Weight Lost: 32.1 lbs
Goal Weight: 110 lbs
Beeb's Measurements:

Jai's Weigh-In: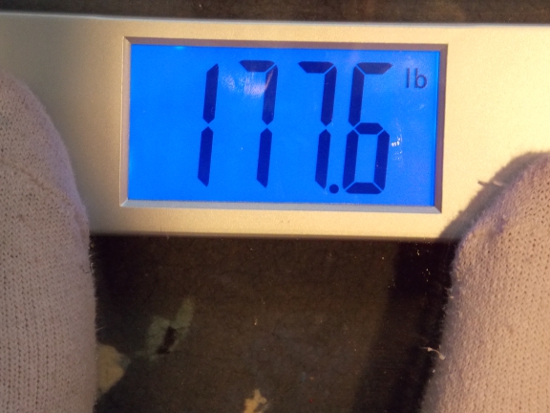 Starting Weight: 217.5 lbs
Week 34 Weight: 177.6 lbs
Total Weight Lost: 40.7 lbs
Goal Weight: 158 lbs
Jai's Measurements:


*Jai weighed in on Sunday because he was unable to Saturday due to housesitting errands. My weigh-in was recorded on Saturday. Both our measurements were taken Monday morning.
Not gonna lie, last week was a wash. I gained 1.2 pounds and Jai gained 2 pounds. Ouch! It started off on the right track, but things got unexpectedly chaotic. I took on some extra work projects, we spent one day driving out of state – not all that far, but still took the majority of the day – hosted two parties on one day, got a car problem fixed, and then began house sitting for Grandma on Saturday. I ended up not working out from mid-week on because every part of my body was hurting from all the cooking/cleaning/party prep I was doing. You know I don't do things in halves, so I spent about 15 hours on my feet on one day alone, working at full speed to get everything done. I also got about zero sleep and felt sickly over the week, and on the party day I was so busy that all I ate was bits of cupcake batter while I was baking because I was too busy to stop and eat properly. Jai and I both ate my cupcakes/movie night food, but we did send as much of it home with our guests as they would take so that we wouldn't have too much temptation left over. Even if I weren't on a diet, the frenetic pace of last week was not something I'd want to continue, but sometimes things just happen and opportunities come up that you can't pass up. So we roll with the punches and move onwards!
This week, I'm really looking forward to having the gym back in my life, and we also plan on taking Grandma's dog Bob on walks while we're house sitting. Increased cardio will get Jai past this plateau that he's been at, and will help me continue to build muscle tone and regain more flexibility in the knees. Plus, I really like going to the gym after work as a way to switch gears from work and get my head in a totally different place.
Despite my disappointing showing on the scale this week, I did have a few wins this week. I fit into a dress that I haven't worn in about 2+ years, and I realized that my favorite PJ pants are getting so big that I almost can't wear them anymore. I'm also realizing that I'll need to buy new undergarments because they, too, are getting too big. Considering that my biggest problem area is the "Spare tire", it's exciting to me not just that I have lost weight, but where I am losing it from. I can tell a difference in the size of my backside and belly areas when I look in the mirror now, so seeing those areas get smaller is thrilling. I noticed that while the scale was bad this week, my measurements were pretty good, which also explains why I was noticing clothing fitting better this week.
Also, I got an email from my dad this morning, who lives in England and hasn't seen me in person since 2011. He had read my cupcake post and happened to see the photo of me that I linked to in the previous paragraph where I'm holding the tray of cupcakes. He commented that he could tell I'd lost a lot of weight and that I must be really pleased. This was unprompted by me – I actually just sent him the link because I thought he'd like the cupcake recipe (

), so it's always nice to hear people noticing the change!
How was your week, readers?
As members of the Nutrisystem Nation Blogger Panel, Jai and I will be receiving the Nutrisystem program free of charge in order to share our honest opinions with you. Always consult with your physician before embarking on any weight loss or exercise program.

Want to lose weight and get healthy on Nutrisystem? Take advantage of their online support forums & community and join today by calling 1-888-853-4689 or by visiting Nutrisystem.com!