It's time for our Week 7 Nutrisystem recap!
Beeb's Weigh-In: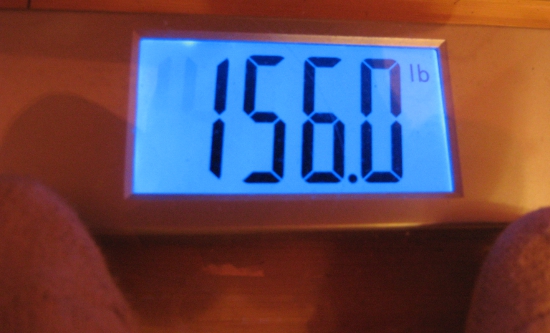 Starting Weight: 164.5 lbs
Week 7 weight: 156 lbs
Total Weight Lost: 8.5 lbs
Goal Weight: 110 lbs
I also took my measurements and got 11.5″ on my arms, 38″ on my chest, 33″ on my waist, 41″ on my hips, and 20″ on the thighs. That's half an inch up on the arms, 1.5″ down on the chest, 1″ down on the waist, and half an inch down on the thighs, with the hips remaining the same. The numbers vary greatly each week so I'm still doing my best to get used to measuring and keep it as consistent as possible.
Jai's Weigh-In: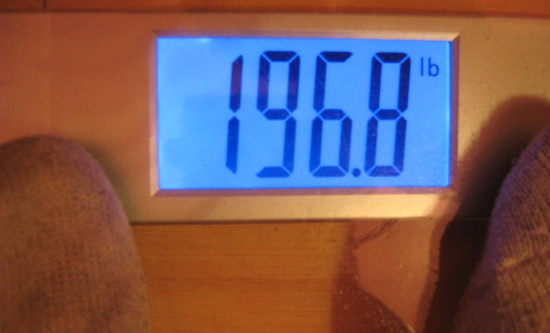 Starting Weight: 217.5 lbs
Week 6 Weight: 196.8 lbs
Total Weight Lost: 20.7 lbs
Goal Weight: 158 lbs
Jai's measurements were 13.5″ on the arms, 22″ on the thighs, 39″ on the hips, and 42″ on the chest. That's half an inch up on the chest, 1.5″ down on the thighs, half an inch down on the hips, with the arms staying the same. I'm looking at the piece of paper Jai wrote this down on and it looks like he forgot to measure his waist – oops! Like I said, we're still getting used to taking our measurements.

This week Jai and I both lost 1.6 pounds each! Jai has now reached the 20-pound milestone and will be getting another Nutribear to add to his collection.

Water and carrots seem to have made all of the difference. After last week, we made a concerted effort to drink a lot of water and be mindful of getting the vegetables in. And hey presto, 1.6 pounds down! I really think this is what made the difference, as I was not able to do my physiotherapy at all last week so I didn't get in any physical activity. So, it's not like I burned it off with a lot of exercise, and of course the Nutrisystem entrees remain the same each week. Here are my two hints for increasing water and veggie intake:
1. If you are tired and busy, then try pouring your first 32 oz bottle of water around lunchtime before your afternoon coffee. If I need to finish my water before my pick-me-up cup of joe, I find I drink it a lot faster.

2. Buy a big bag of carrots in bulk (Cheap!), and peel them all in one sitting. Then you have carrots ready-to-eat in the fridge that you can grab whenever. I'm pretty sure I read a tip to this effect on Money Saving Mom and it really does help. It seems so silly, but when things get chaotic I respond well to anything I can do with absolute ease. I'm OK with repetition, so I've been happy eating a lot of carrots, because it means I don't have to think about preparing anything. Ha!
So you may be wondering why I didn't do any physiotherapy last week. The reason is actually because I got such a terrible sunburn during my recent beach party that it was hard to move my arms!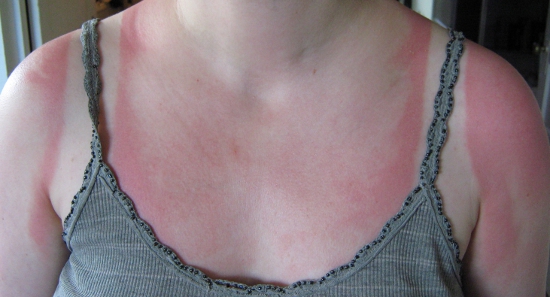 I went outside for a walk for the first time yesterday since getting the burn, and even though I was completely covered with a long-sleeved shirt buttoned up to my neck, I could still feel the sunshine beating down on it and making the burn angrier, so I think I'm going to just let this heal up completely before I spend any more extended time in the sun! It's not a big deal of course, just uncomfortable. Surprisingly though, even though I missed a week of physiotherapy and avoided icing my knees (Because they got burnt too and ice can make sunburns worse!), my knee function is actually doing great right now – I've been able to stay on my feet for longer periods without discomfort the last few days, which is wonderful.
So things are going really well! I'm starting to feel healthier thanks to taking care of my body with a good diet, losing 8 1/2 pounds and also making sleep a bigger priority. We're coming up on our second month milestone and I can't wait!
As members of the Nutrisystem Nation Blogger Panel, Jai and I will be receiving the Nutrisystem program free of charge in order to share our honest opinions with you. Always consult with your physician before embarking on any weight loss or exercise program.

Want to lose weight and get healthy on Nutrisystem? Join today by calling 1-888-853-4689 or by visiting Nutrisystem.com!