Like so many people, my biggest obstacle in eating right is always time. When life gets chaotic – and when is it not? – it can be hard to make the time to eat well. I've always wanted to try Nutrisystem for this reason – quick frozen meals with the calories pre-counted, and all I have to do is heat and eat? Sign me up!
So when Nutrisystem invited me to join their 10 Day Challenge, it was the perfect chance to give this program a whirl. Except for one small snag: The challenge was scheduled to run this week, and I'm still in England! So my fiance and Contest Corner guest writer Jai volunteered to do the challenge in my place. Although I'm sorry that I won't have the pleasure of trying the food myself, I think it's actually great timing for Jai to do this while I'm away – after all, what better "Bachelor food" then pre-made meals for breakfast, lunch, dinner, and snacks?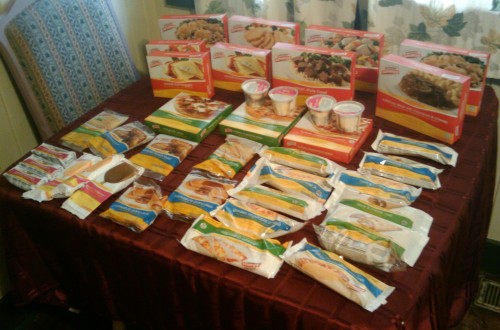 Jai received this big box of Nutrisystem food in the mail. He started off his 10-day challenge this morning with some yummy french toast for breakfast: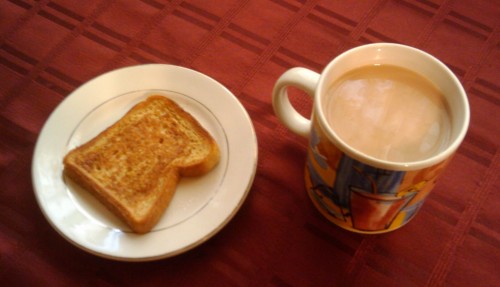 Any diet than involves french toast is OK in our book!

We'll be keeping you updated throughout the challenge with photos and reviews of the food and overall experience on this program, so stay tuned!
Nutrisystem provided us with complimentary food for ten days for the purpose of this review. Always consult with your physician before embarking on any weight loss or exercise program. This is an anecdotal account of our own personal experience, provided for entertainment purposes only. It is not intended to diagnose, treat, prevent, or cure any condition. Individual results will vary.