On Monday, I shared my Pop Tart Cupcake photos with you. While I was going through some photos in that same folder, I stumbled on another fun recipe idea I came up with in 2008, when I made Peeps cupcakes for an Easter party – take a "Peep" at them: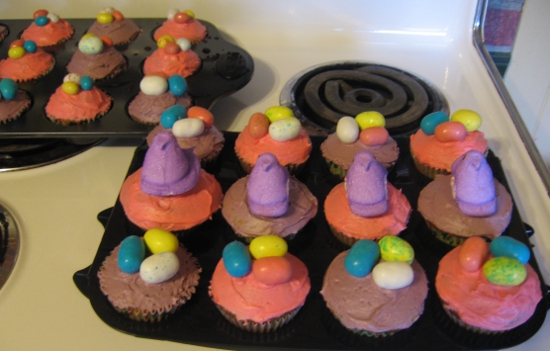 I made a standard white cake batter and then separated it into several bowls, tinting each batch of batter with food coloring. I love tinting cake batter – it makes it so pretty, and you can get really creative with it! For these cupcakes, I layered different colors into each cupcake liner to create a swirled effect.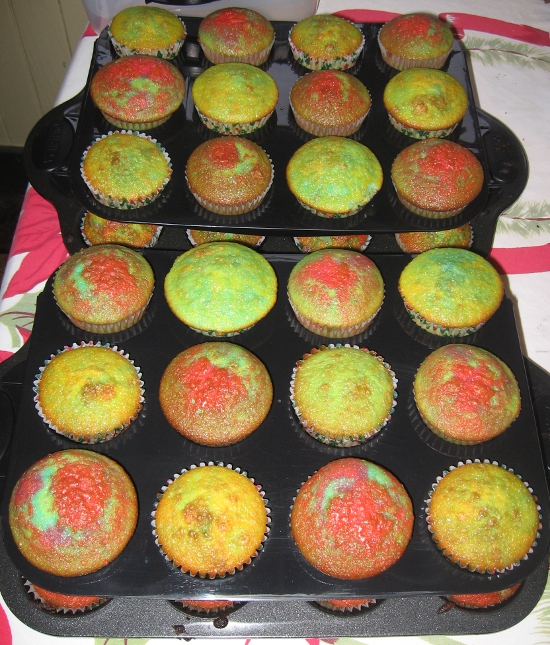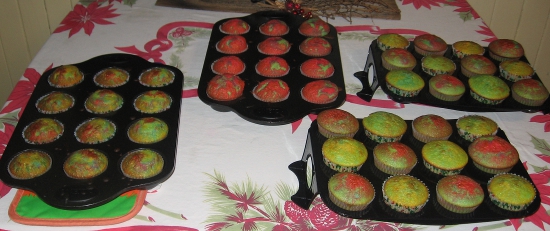 Once the cupcakes were baked and cooled, I covered them with frosting tinted purple and pink and added marshmallow Peeps and Robin Eggs candies as the garnish. I thought they turned out pretty cute, and they made a fun dessert to take to a party!