Click on the images to view full-size versions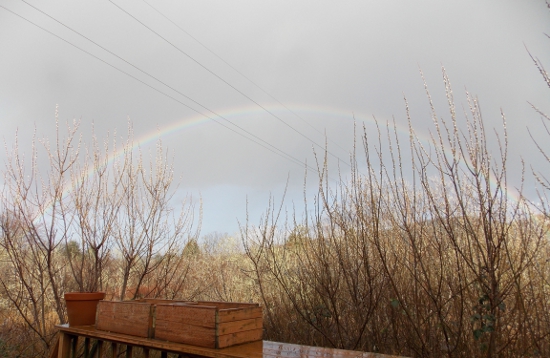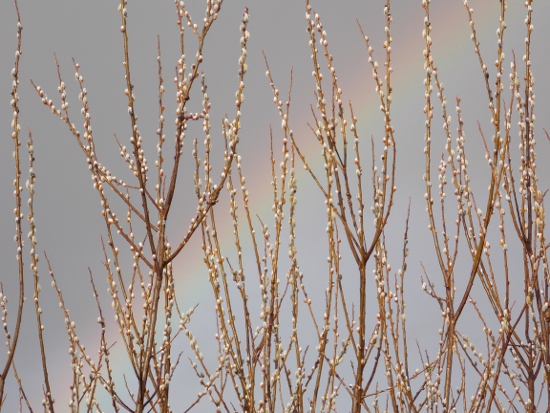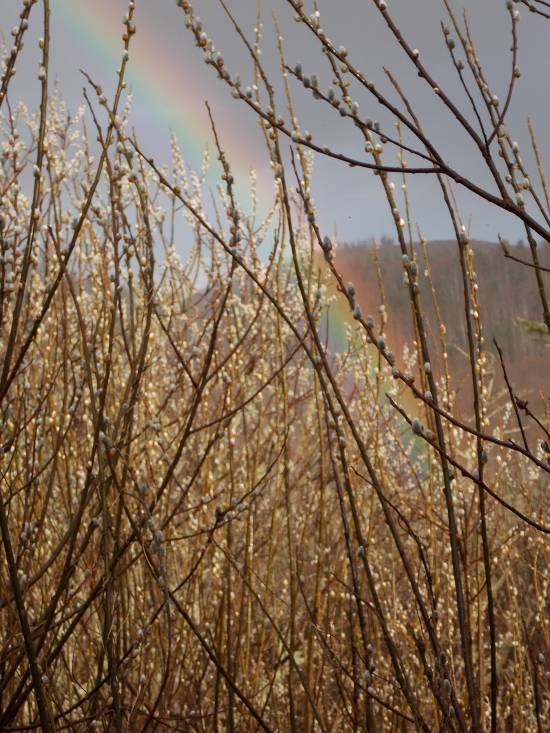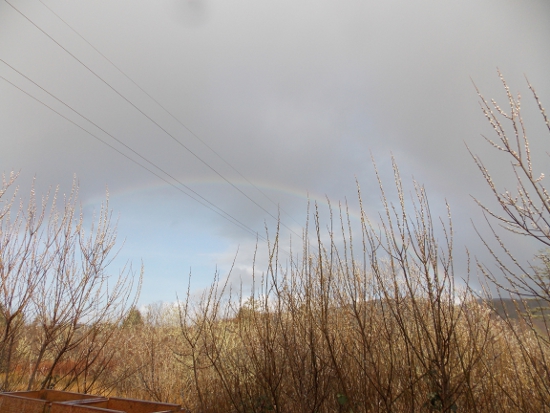 We have gotten some typically crazy Oregon coast weather since last weekend. We had heavy rainstorms, sunshine and hail happening intermittently, and with the weather switching back and forth as quickly as it was, it didn't surprise me at all to see this bright rainbow in my backyard on Saturday. So, I guess there is a pot of gold in the wetlands?

For more great photos, visit WordlessWednesday.com!