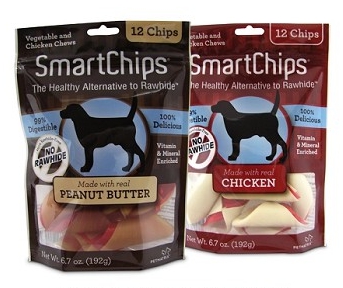 I'm always on the lookout for new dog treats that I can take to Grandma's dog, Bob. I was recently introduced to a new-to-me brand called SmartBones, who make rawhide-free chewy snacks for pooches. They sent us some complimentary samples for Bob to taste-test: Peanut Butter SmartChips and Chicken SmartSticks. We took them over earlier in the week to see if they would get "Two paws up"!
Bob is a Labrador, and if you are at all familiar with this breed, then you will know that they are obsessed with playing fetch. If you are holding a tennis ball in your hands around Bob, there is literally nothing else he can think about except that ball. So when we brought over the treats, Jai thought he'd throw the ball a few times to make Bob happy. The dog could think of nothing else….until he noticed the bags of treats in Jai's other hand. For the first time ever, Bob completely dropped the ball and started getting really excited about whatever we had in those bags!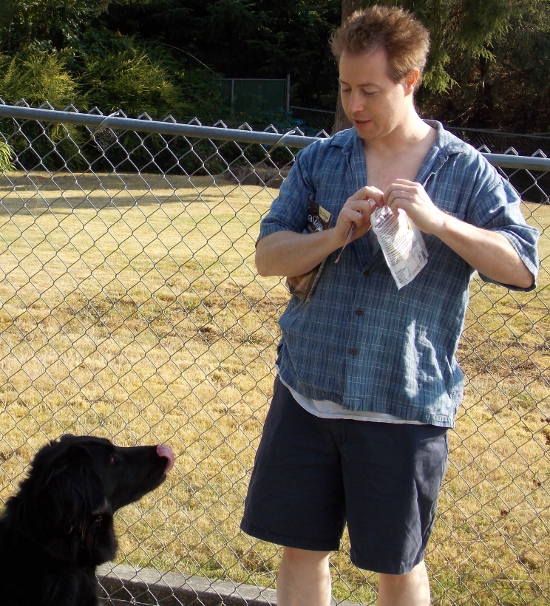 Bob is licking his lips and drooling and we hadn't even opened the bag yet!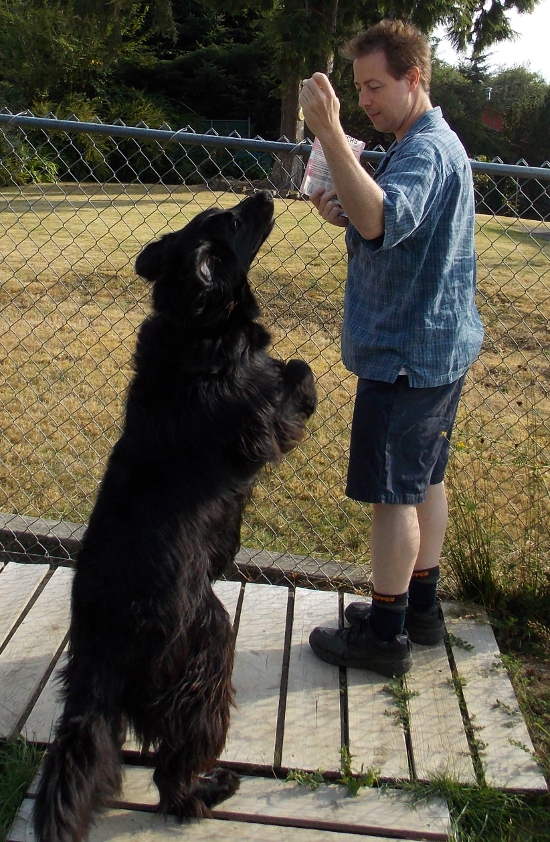 Jai always has Bob sit and stay before he gives him a treat, but Bob was getting so excited he kept jumping up! He could barely contain himself!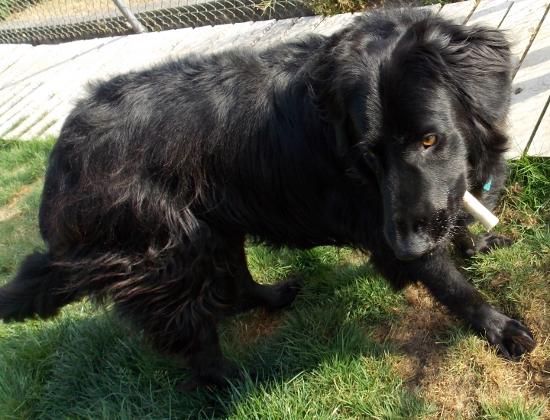 Bob is enjoying a SmartStick in this photo – you can see how much he was drooling over it! This was a great little snack because not only was it tasty, but it gave him something he could chew on for a moment. I kept trying to get a photo of him eating a SmartChip, but he swooped in on them so quick that he had gobbled it down before I could even get the camera to focus!

So, I think it's fair to say that these were a huge hit! Obviously Bob liked them, and Grandma was happy to have another handy treat to keep on hand – chewy treats are an especially great one for him, so in all I thought this was a big success!
If you're a doting pet parent yourself, you can buy these unique and delicious doggie chews online by visiting SmartBones.com.