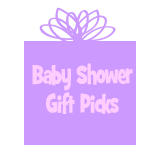 Welcome to Baby Shower Gift Picks, Contest Corner's newest feature! This gift guide aims to help out those who are looking for the perfect gift for an expectant mom. For those of us who don't have children yet, deciding on a gift can be tricky. What do moms really need? How can you be sure that you're picking something that is truly practical? Baby Shower Gift Picks will introduce you to cool new products for parents – so whether you are expecting yourself, or just need some suggestions for a nice present, this column will provide you with ideas!
Today's pick is Sound Beginnings!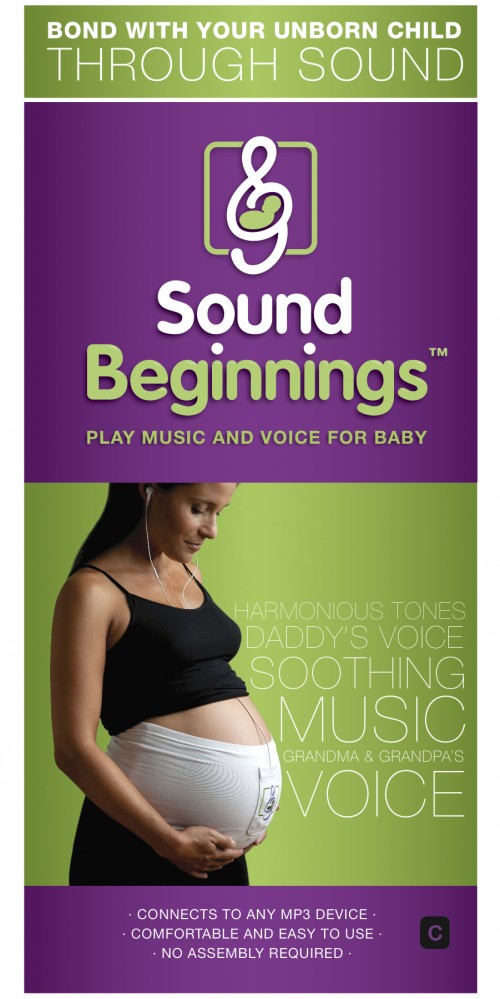 About Sound Beginnings:
"Sound Beginnings is the easiest, most durable, and most comfortable way for mothers to safely share their favorite music, sounds, and stories with their babies in the womb. Sound Beginnings' soft nylon/Lycra band, with its integrated waterproof speakers, is a perfect fit for an expectant mom and comfortable enough for her to wear all day. There's no assembly required, and the complete device — speakers and all — is machine washable. To ensure baby can safely enjoy Sound Beginnings, volume output is limited to a level scientifically proven to be safe for listening. No other product on the market allows an expectant mother to play music and sound for her baby that is as simple to use, as comfortable, or as affordable as Sound Beginnings. Take a look at why Sound Beginnings has won 6 awards in 4 months. Price: $49.95″
Usually when I look for baby shower gifts, I try to think of something very practical: clothes, toys, diapers, or something similar that I know the parents will need. However, some products may not be a necessity, but still appeal just because they are cute – that's the category that Sound Beginnings falls into. I received a sample of this product to check out, and it is very unique. Sound Beginnings is a garment meant for pregnant women to wear around their stomach, with a pocket for an MP3 player. The idea is that you can play music against your belly, so you can "Share" it with your unborn child.
Every unit comes with 5 minutes of Sound Delivery service built in, where you can call a 1-800 number and record a message that will be saved as an MP3 file. You can give this code to long-distance friends and family, with the idea that they can record a message for you to play with your Sound Beginnings belt. Each unit comes with one prenatal music belt, a headphone splitter, and five minutes of Sound Delivery service. I think this could be a cute gift for the right person – bear in mind, this is a very specialized product, and the leaflet also cautions that "This device is recommended for use during the third trimester of pregnancy. For specific recommendations on usage consult your obstetrician." If you know an expectant mom who would appreciate this, one idea might be to create a "Lullaby" themed gift basket including Sound Beginnings, some nursery rhyme CDs, and maybe a cute blanket.