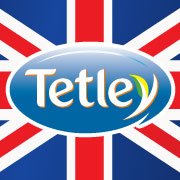 With the back-to-school rush comes the inevitable morning scramble to pack a lunch sack. As you make your shopping list, you're probably adding a few items that will make good lunchbox drinks. If you want to pack your child's Thermos with a creative new beverage, why not try teasplashing?
No, "Teasplashing" isn't some new trend like planking!

It refers to a drink that is created when you combine iced green or black tea with 100% juice, such as apple, pomegranate, or blueberry. And if you're worried about caffeine, Tetley Tea has two varieties perfect for teasplashing: Decaffeinated British Blend and Decaffeinated Green Tea.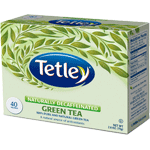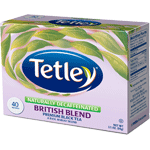 I received a complimentary box of both blends this week to assess. As an expat who stuffs her suitcase full of tea every time she comes back from England, clearly tea is important to me! And of course, every Brit knows Tetley, so I was looking forward to these. I was a little suspicious of how the decaf British Blend would taste, but it wasn't bad and I did enjoy my cup. I'm not a huge fan of green tea in general, but the decaffeinated Green Tea had a pleasant flavor and didn't taste any different from regular green tea. I think this is actually a great thing to have around, as I like to keep a selection of teas in the cupboard to offer guests, and sometimes I have friends over who are sensitive to caffeine. Now I'll have something else to offer them besides herbal sleeping aid tea!
These teas also came in really handy this week, because Grandma has been under the weather, so I sent over a bag of both varieties to her. As it turns out, she really enjoyed them and has been drinking them every day. Having a decaffeinated option made it possible for her to have these while she's getting over being sick.
Since neither of these Tetley Teas contain caffeine, they make great candidates for a refreshing iced drink you can pack in your child's lunchbox! And do you know what the best part of teasplashing is?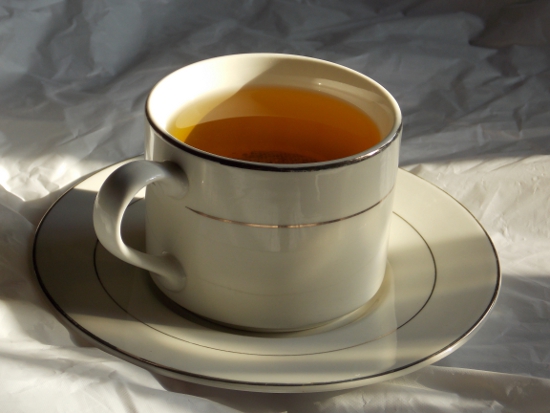 Sitting down and making yourself a nice cuppa after the kids get to school!

For more on Tetley Teas, visit TetleyUSA.com and become a fan on Facebook and Twitter.