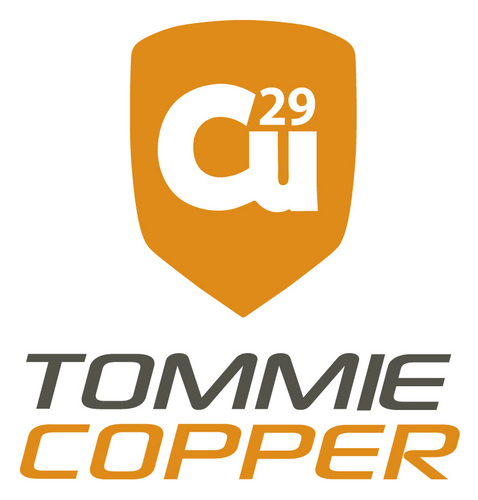 As Jai and I progress on our diet and fitness journey, one of the activities Jai has been anxious to resume is running. He used to go jogging quite a lot – in fact, we both used to go down to the track at the local high school and time each other running, aiming to shave down our time and improve our performance each time. But there's been something that always gets in his way: Shin splints.
Jai's had an ongoing problem with shin splints for a long time. They happen over and over again, and it takes such a long time to heal that it's stopped him from being able to run. Now that he's lost over 22 pounds, he wanted to try jogging again, but was aware that this could happen again and slow his progress. I've heard a lot about compression wear being helpful to runners who need to avoid shin splints, so when we received a complimentary pair of Calf Compression Sleeves from Tommie Copper to review, we were anxious to see if it would help.
The sleeves are Slate Grey in color and size according to the circumference of your calf right below your knee cap. Although they appear small out of the package, they fit perfectly once Jai put them on.
Jai has been running every day for 8 days consecutively since receiving these, and he has not gotten one shin splint! He says they are comfortable to wear and that he doesn't notice them while he's running. The first 7 days, he ran for 1/4 mile, and today he ran 1/2 a mile. He's being careful to scale it up slowly in order to decrease his likelihood of injury – shin splints and otherwise – as he and I both have the tendency to overdo it! He is excited to be able to run once again and plans to wear these every time he jogs. Running is a great exercise that he missed and I know it will be a wonderful supplement to our other efforts and goals!
Tommie Copper's Calf Compression Sleeves are sold individually online for $24.50 – click here to learn more and order!