Welcome to our post-Thanksgiving Nutrisystem weigh-in! This week marked 6 months total on the program – wow! Check out our video above to hear our thoughts on this crazy month, dealing with the holidays, and some of the insights I've had this month about eating and getting enough rest.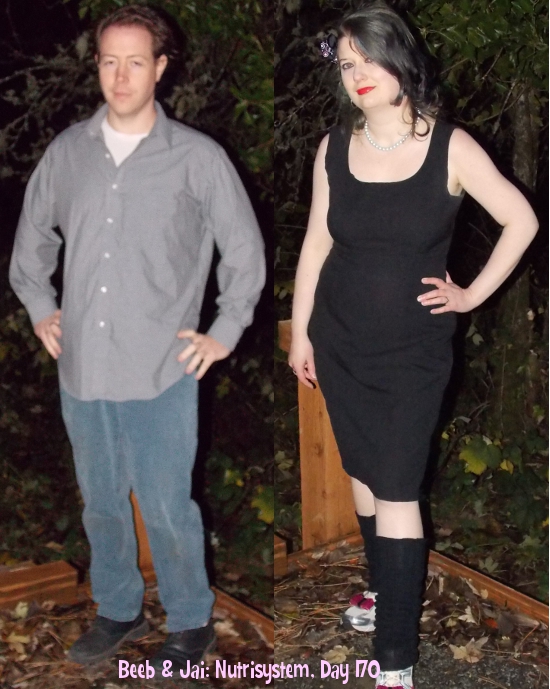 Beeb's Weigh-In: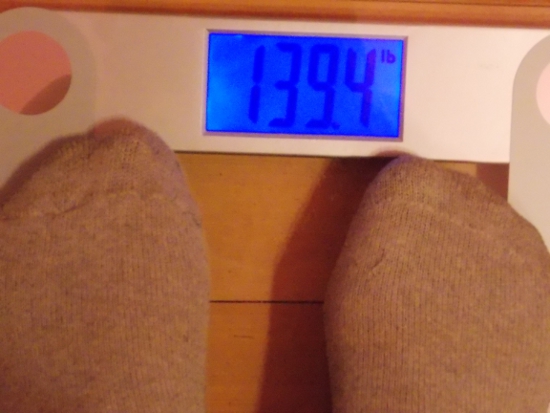 Starting Weight: 164.5 lbs
Week 23 weight: 139.4 lbs
Total Weight Lost: 25.1 lbs
Goal Weight: 110 lbs
Here are my measurements: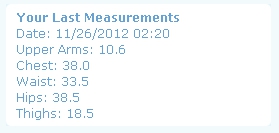 Since last month, that's .6″ up on the arms, .1″ down on the chest, 1.6″ up on the waist, .6″ down on the hips, and .3″ up on the thighs.
Jai's Weigh-In: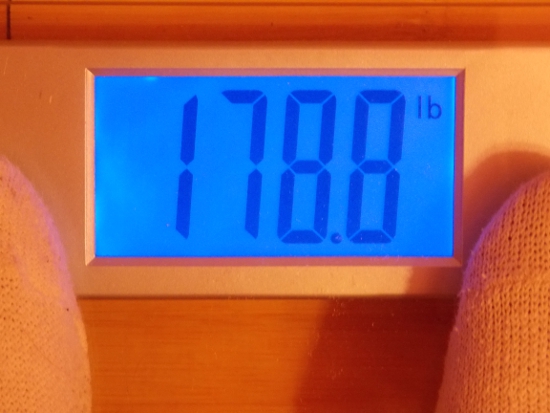 Starting Weight: 217.5 lbs
Week 23 Weight: 178.8 lbs
Total Weight Lost: 38.7 lbs
Goal Weight: 158 lbs
Here are Jai's measurements: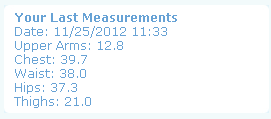 Since last month, that's .5″ down on the arms, .3″ down on the chest, .2″ down on the hips, and .4″ down on the thighs, with the waist remaining the same.
So this is our "Post-Thanksgiving" weigh-in! For the first time in our six months on the program, I had a gain. This week, I gained .8 pounds; Jai also had a gain of 1.2 pounds. To be fair, we weigh in on Saturday morning, which wasn't even 48 hours after our Thanksgiving dinner, so I'm not surprised that we saw an increase in the scale from the turkey bloat! I'm sad to have a gain, but I feel good about my approach this week so I feel that it won't be an issue to recover from this small setback. In terms of the actual Thanksgiving dinner itself, I was conscious of my portion sizes and took much smaller helpings of everything than I would have last year – except the salad, of which I took a much bigger helping than I normally would have! More veggies and less everything else seems to be a good formula for me. And although my portions were smaller, I felt every bit as stuffed and satisfied after dinner, so I wasn't missing anything other than the extra calories.
In terms of my post-Thanksgiving plan, I made an effort to turn down leftovers except for a small portion of turkey and some stuffing, since that's my favorite dish. That way, I wouldn't be exhausted and vulnerable to the temptation of plentiful leftovers in the week to follow. I'm also proud of how I've handled other temptation: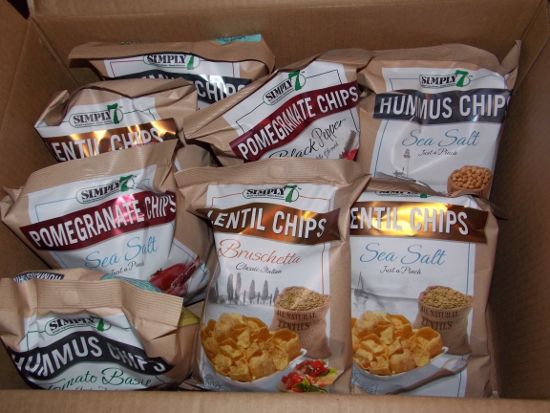 You see that? This is an entire crate of chips which showed up at my doorstop to review. Right after I snapped that picture, we taped the box back up and took the entire thing – everything you see in the picture – to grandma's to give to her. We had already sampled some of the chips (Not pictured) so that I could write my review, so by taking the remainder to grandma, we could get the family's opinion on it and save ourselves from the temptation. Although these are a healthy snack, there's no way I could possibly eat them in moderation right now, so it's best to give them to someone else and eliminate the temptation. So as you see, I'm setting myself up for success this week as much as possible, which is why I'm not too worried about this week's gain. We have one more rough week ahead with work, but once the weekend gets here, we can breathe a big sigh of relief after wrapping up our enormous November work projects and get back to a normal schedule for both sleep and working out, which will be crucial to our continued success.
This week, I also reflected back to last Thanksgiving, and it struck me how profoundly different my life is now than it was one year ago. Last November, I was the heaviest I have ever been in my entire life – around 168 pounds. My knee injury was so bad that I actually missed Thanksgiving, because the thought of hobbling to the car and trying to sit at a table with no foot rest was just too painful for me. One year later, I am 139 pounds – a medically healthy weight for my height – and I am 95% healed and able to move around quickly, run, walk, and stand! It's just amazing to me. When reflecting on the things Jai and I are thankful for this year, Nutrisystem is right at the top of the list.
As members of the Nutrisystem Nation Blogger Panel, Jai and I will be receiving the Nutrisystem program free of charge in order to share our honest opinions with you. Always consult with your physician before embarking on any weight loss or exercise program.

Want to lose weight and get healthy on Nutrisystem? Take advantage of their online support forums & community and join today by calling 1-888-853-4689 or by visiting Nutrisystem.com!