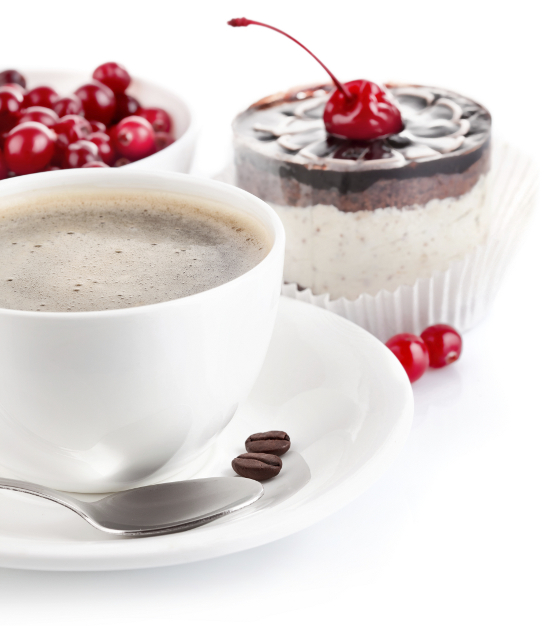 I have another decadent dessert coffee drink recipe to share with you, courtesy of Eight O'Clock Coffee! This one is just in time for serving with your Valentine's Day candies:
Ingredients
1 rounded tbsp Eight O'Clock Coffee Original or Colombian Coffee per 6 oz cup (for brewing) OR
1 Eight O'Clock Coffee Original or Colombian Keurig® K-cup pack
2 chocolate covered cherry candies (such as Cella's)
Whipped cream and maraschino cherry (optional)

Preparation
Place the chocolate covered cherry candies at the bottom of the mug. Pour freshly brewed coffee from pot over candies, or, if using a Keurig® brewer, brew coffee over candies, and stir until chocolate has melted. Cream or milk is optional as this gets sweet and creamy all on its own. Top with whipped cream and a cherry for an added touch.
Eight O'Clock Colombian Coffee pairs very nicely with cherries – I received a complimentary bag along with this recipe so that I could prepare my own delicious drinks, and I opted to serve it with cream and sugar during my cupcake party last week. It was delicious with my cherry cupcakes! I've ordered big bags of this blend on Amazon
in the past, because it's often on sale for a good price, and I like how the flavor is rich but not so strong as to be overpowering – I like my coffee smooth, after all! I finished this latest bag in record time, and not just because I served it at a party; I just enjoy a lot of coffee myself!
For more yummy recipes, check out the Eight O'Clock Coffee Facebook page!