This gift of the lowest price rate plan for Jai is part of a #FamilyMobileSaves post sponsored by Collective Bias. #cbias Holiday cheer is all my own!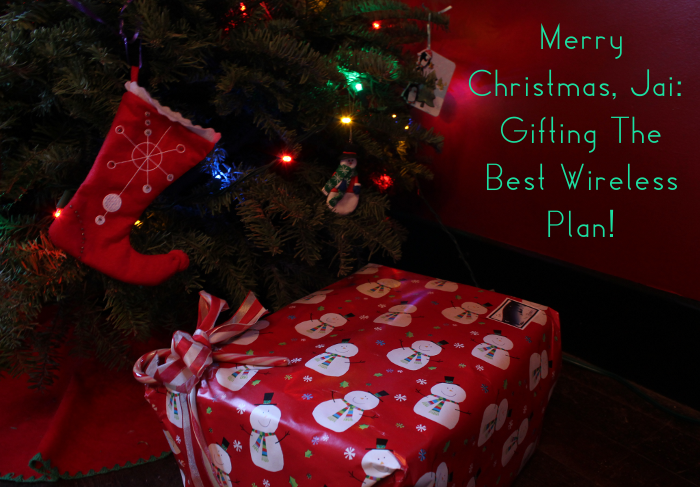 Ho ho ho and merry Christmas! I hope everyone had a great holiday this week. Christmas 2013 in our house will be unforgettable for a lot of reasons, including the fact that I came down with a nasty cold right before Christmas and have been sick as a dog ever since. I gave up on getting any cards sent out this year and only got about halfway through my gift wrapping! But fortunately, I still had a Christmas surprise up my sleeve for Jai, even if my other grand holiday plans went south.
You may recall that last month, I decided to surprise Jai with a new cell phone and a cheap wireless plan from Walmart for Christmas. Jai had gotten rid of his previous cell phone out of frustration with how much he was paying and how little he was getting out of it, switching instead to a complicated VoiP setup that sounded good in theory but hadn't been working out too well. Between the feedback on the line, difficulty placing calls and the trouble everyone had getting through to him, it was almost as good as having no phone – and it had become clear that it was time to go back to the drawing board. Little did Jai know that I had already wrapped up the solution in a big red bow!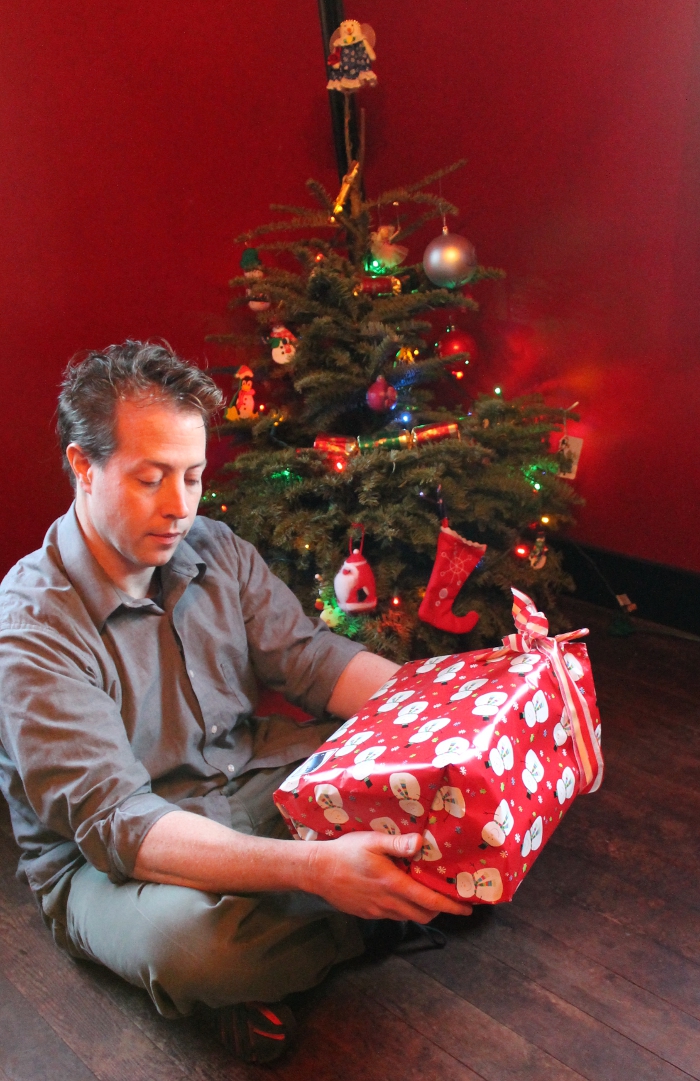 When Christmas morning came, I finally unveiled my big surprise. I could sit here and tell you all about it, but I would rather show you: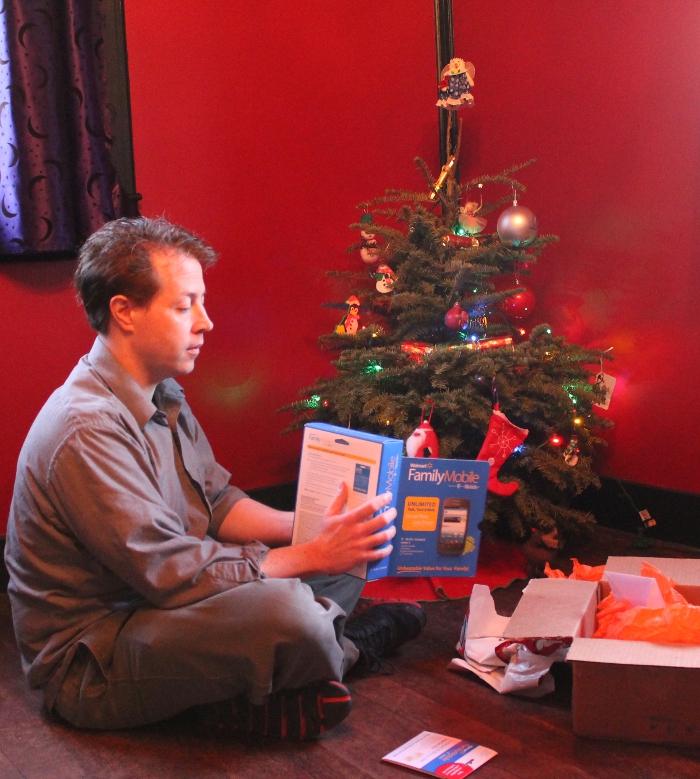 Jai was very happy and surprised with his gift! He is so excited to have a cell phone that will be totally affordable and allow him to do fun stuff like access the internet while on the go. And I'm excited that I won't have to play secretary anymore! It's going to make our lives so much easier – Jai has been so impressed with how well my Walmart Family Mobile lowest price rate plan has been working out for me, and now he gets to experience it first-hand. Since I already have an account of my own, we were able to log on to my online account and add Jai as a second line for just $34.88 per month – that's unlimited talk, text, and web with no contract. His new phone number was up and running in maybe five minutes; it couldn't have been easier. And since the holidays are all about connecting with family, the first call he placed was to his grandma to wish her a merry Christmas!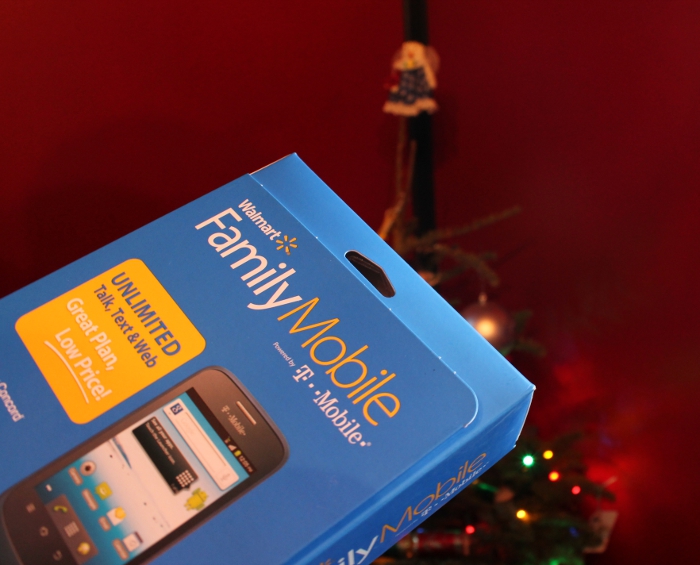 Happy holidays everyone!