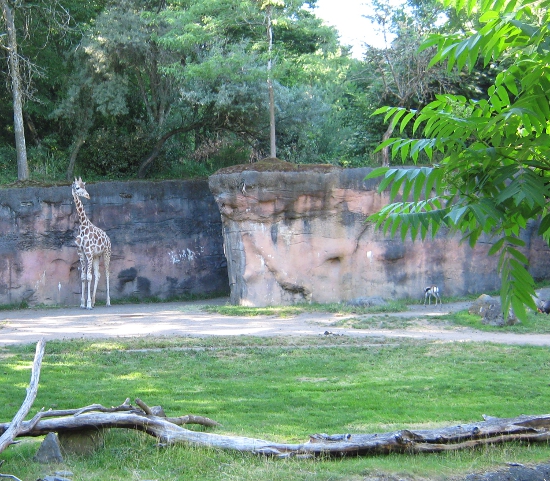 Last night, Jai and I had the pleasure of attending "Sunset at The Zoo" at the Oregon Zoo in Portland. This is a new event that has been introduced for summer 2012 which runs from 5-8 PM on select Wednesdays and offers an evening of family fun ranging from concerts, live bird shows, storytelling and special activities for children, and a look at the nocturnal creatures that might normally be asleep during standard zoo hours. We received a pair of complimentary tickets to check out the event with, and we had so much fun!
I haven't been to the Oregon Zoo since I was a little kid, so I was looking forward to seeing it again and eager to check out the special nighttime activities which they had on offer.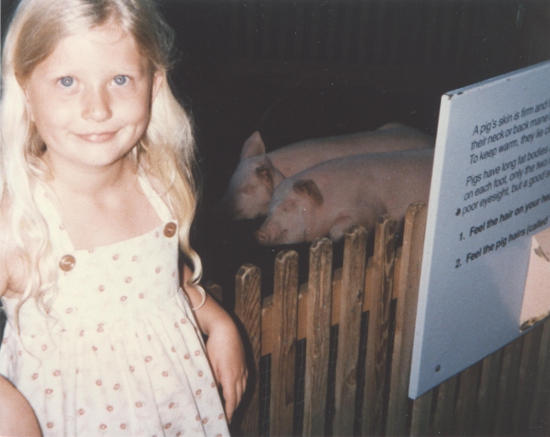 Me at the Oregon Zoo during my last visit in 1989!
Admission to Sunset at The Zoo begins at 4 pm, and is included free with standard zoo ticket prices. We got there right at 4 o'clock so that we could enjoy the zoo sights before the nighttime events began. Several other bloggers attended the event, so while we were there we briefly ran into Kristin from Our Ordinary Life and Crystal from Eccentric Eclectic Woman, which was fun! (Hi ladies!)
It was a very hot day – as we drove out of Seaside, we could literally see the grey clouds part and turn into blue skies the second we got out of the city limits.

Since it was so warm, we saw a lot of sleepy animals taking refuge from the heat!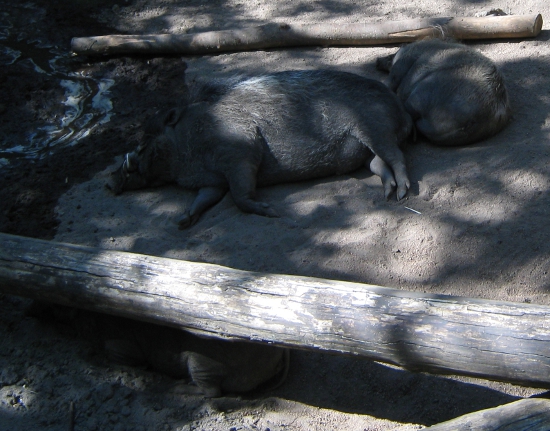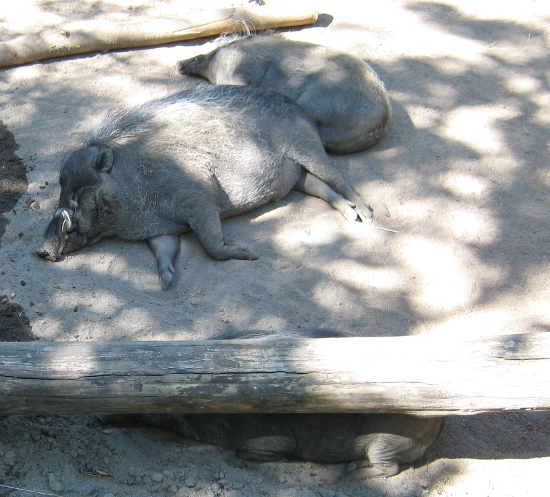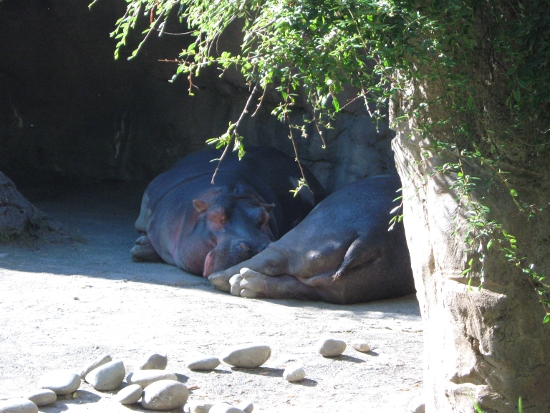 One of the aspects of this event that I think is really neat is that since you get to spend time in the zoo during the evening hours, it's a great way to see the zoo in the summer. Since the temperatures cool down in the evening, the animals (And the visitors!) all start to get a bit more lively as the night goes on.
The zoo is broken into themed sections, so we started our visit by working our way through the exhibits of animals from Asia and Africa.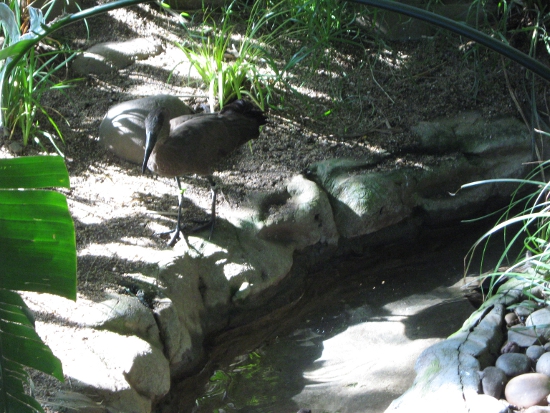 Aviary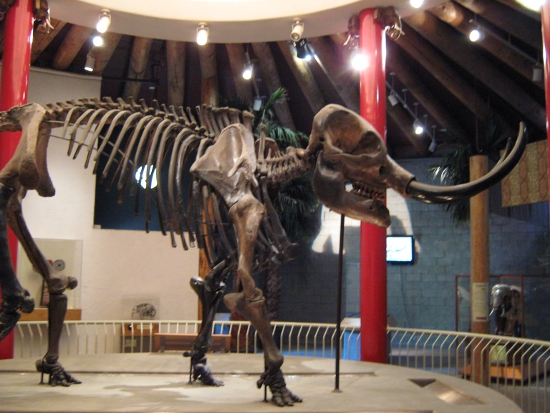 As we explored the grounds, we found a small Elephant Museum that boasted a Mastadon skeleton. It was a neat exhibit and a great building to rest and cool off in!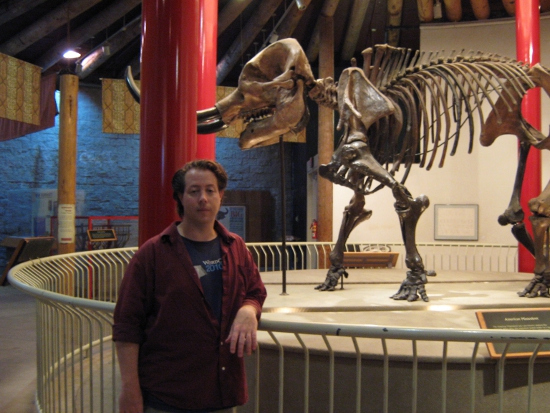 Jai and the Mastadon skeleton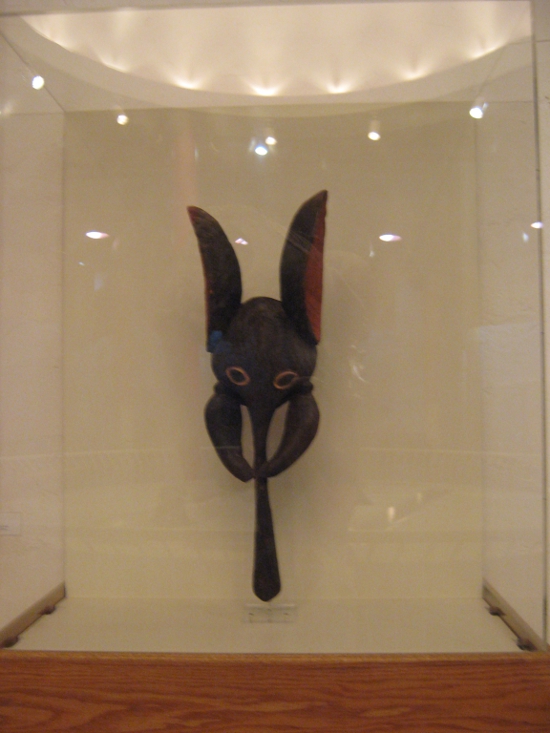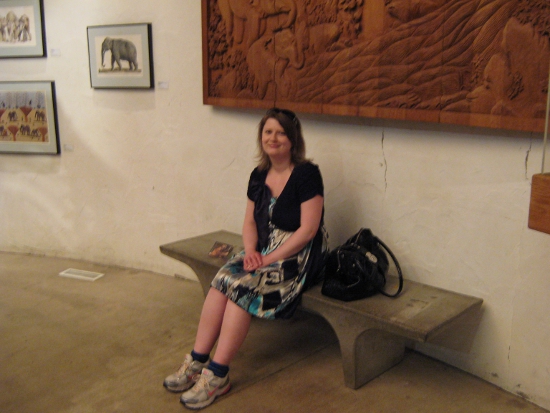 Me sitting in the Elephant Museum
As we made our way through the zoo, we stopped frequently so that I could sit down. Although my knee injury continues to get better, walking the entire zoo grounds is still quite a trek for me, so it was important to take breaks when my knees started to hurt. The zoo has benches and places to sit all over the grounds, so that was not difficult. I could have rented or brought a wheelchair if I had wanted, but I preferred to walk. Walking is an important part of my outpatient physio program, so having occasional challenges is good for helping me to build my endurance back up. It's just walking that fine line between "Healthy challenges" and "Overdoing it" that can be difficult for me.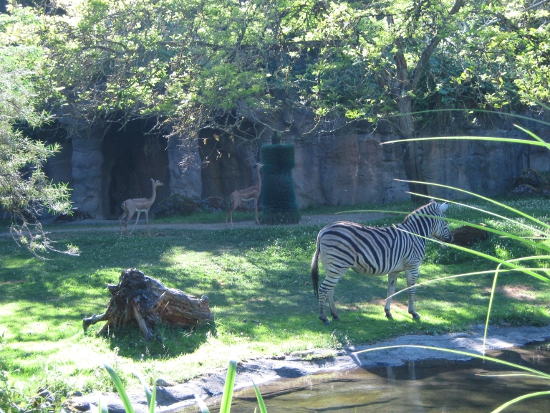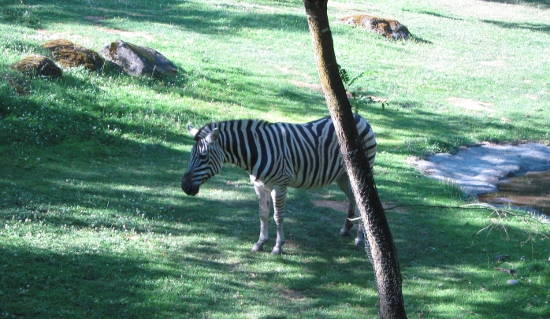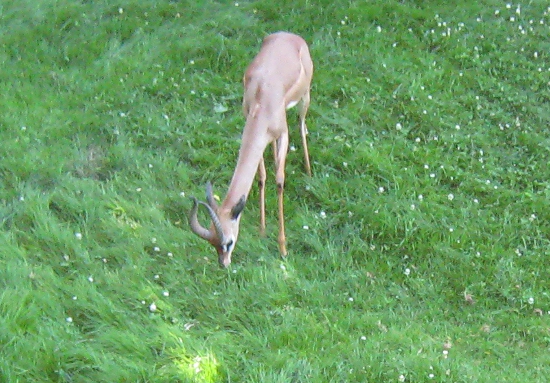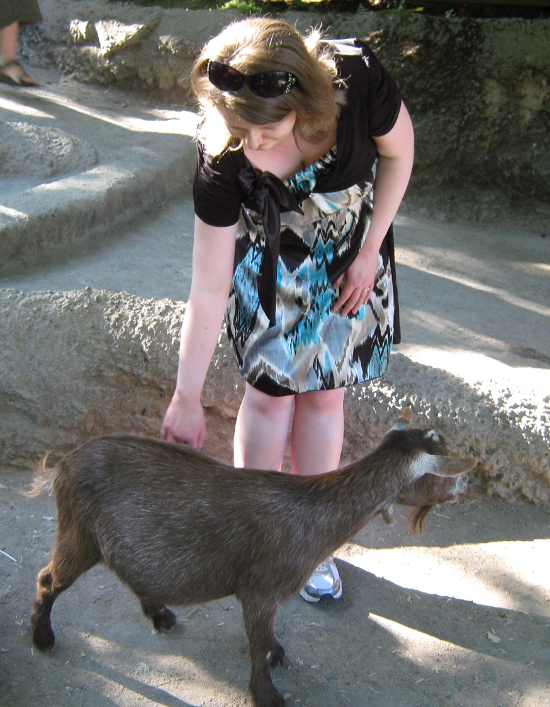 The African Goat Kraal included a petting zoo where we got to hang out with the goats. Awww!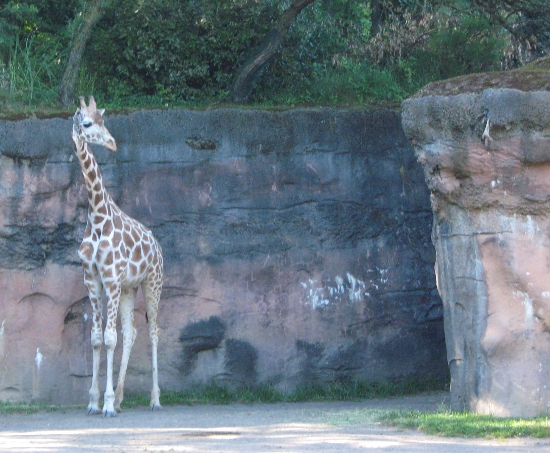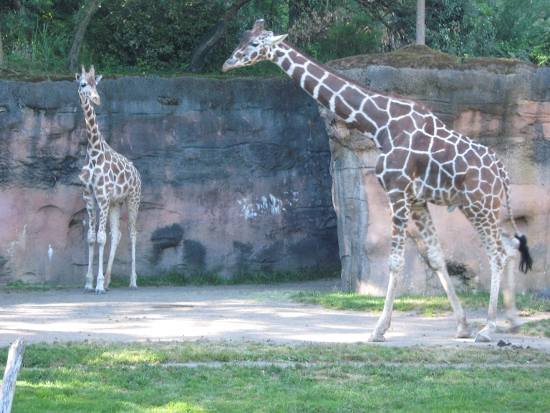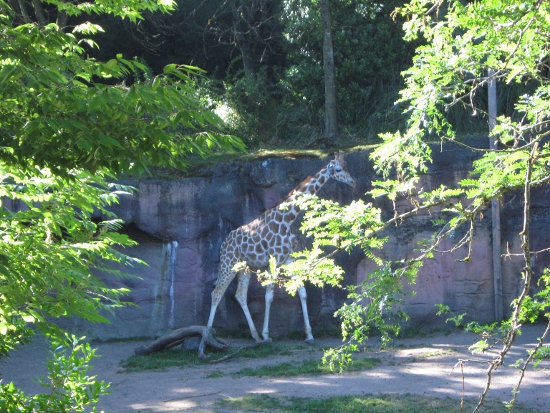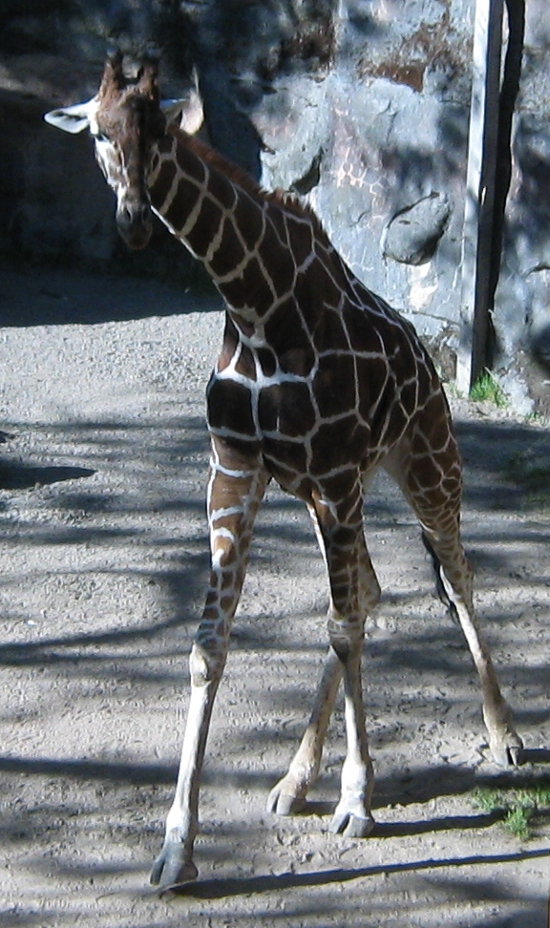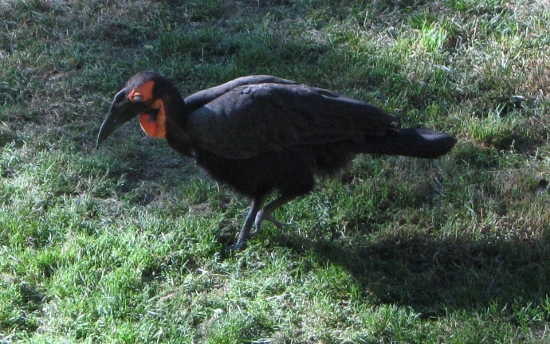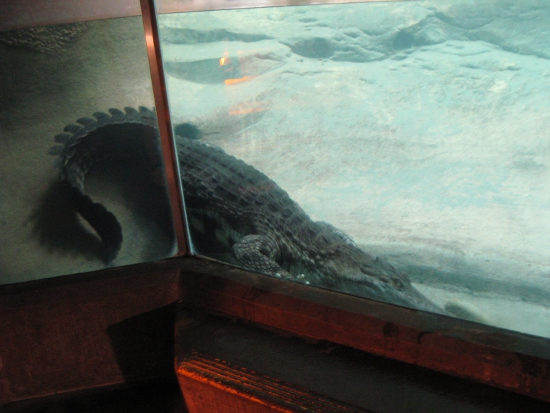 As we made our way towards the end of the "Africa" section, we got to the display we had most looked forward to: BATS!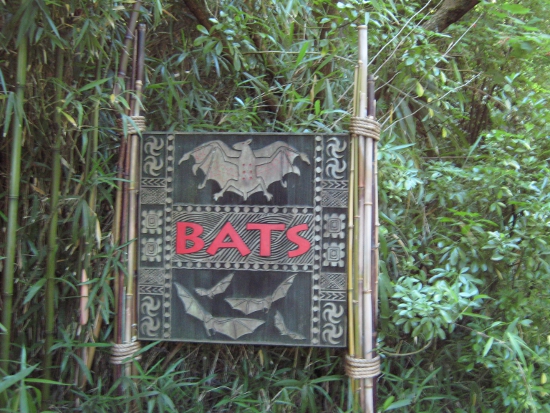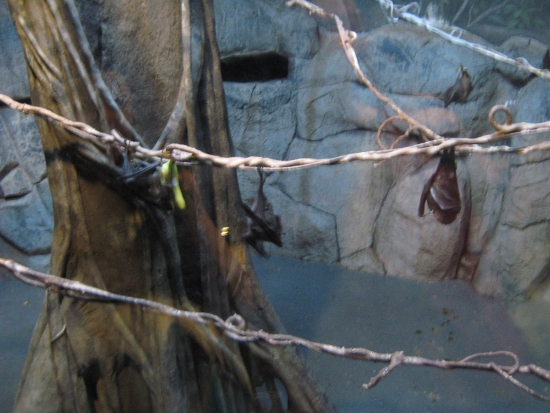 My camera doesn't do well in low-light and I didn't want to terrify the bats by using the flash, so this isn't the greatest photo, but believe me when I say that this exhibit was fantastic! I have never gotten a chance to see bats this close-up before – well, one flew in our house once, but I didn't get a good look at it!

The zoo had three species of bats – some were flying, some were hanging off branches, some were gobbling fruit, some were sleeping in clusters on the ceiling, and others were crawling on the ground. It was so cool to get such a good look at these creatures and get to watch them in action. The exhibit was designed to look like a cave, so I was able to sit on some rocks for a few minutes and just enjoy watching the bats while I rested my knees.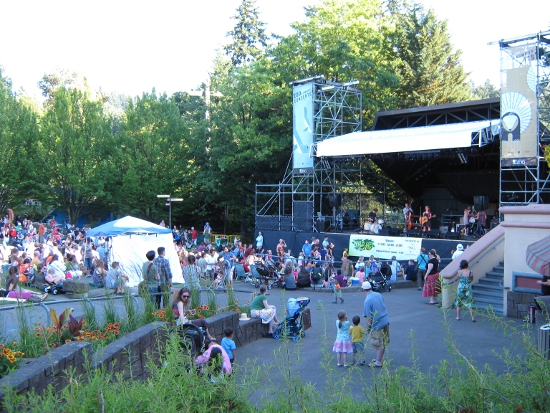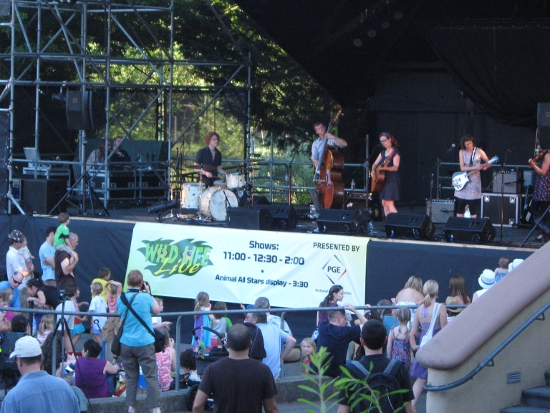 We started getting hungry after the bat exhibit, so we made our way back up to the concert lawn so that we could sit down, eat some food, and enjoy the music on offer. The evening boasted concerts from Boka Marimba and Laura Veirs, whose performance is pictured above. There was a ton of entertainment on offer, from the music to a live bird show to storytime with Dragon Theatre to activities for kids like face-painting.

Check out this neat panorama that Jai took of the Laura Veirs concert – click the image to see it full-size!
There were a selection of local beer and wines available, so you could actually buy a really good local brew and walk around the zoo with it. It was really fun – the event had a great atmosphere, which I think is a credit to the zoo staff. Although there were drinks being served, they were carefully monitored by alcohol monitors, overseen by zoo security, and there was no trash or disruptive behavior anywhere on the premises. It was just as it should have been: A fun, relaxing evening where parents got to kick back while their kids enjoyed all the fun activities.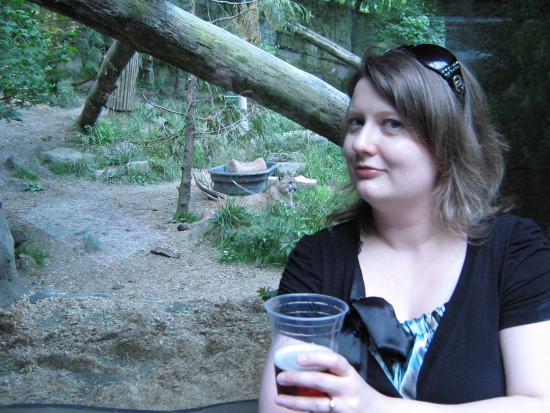 Here I am drinking beer with a cougar – I'm sure there's a joke in there somewhere.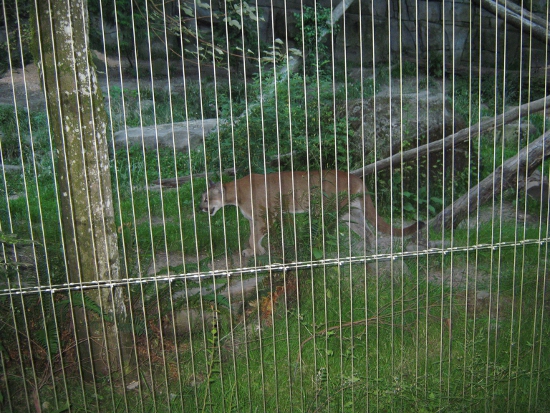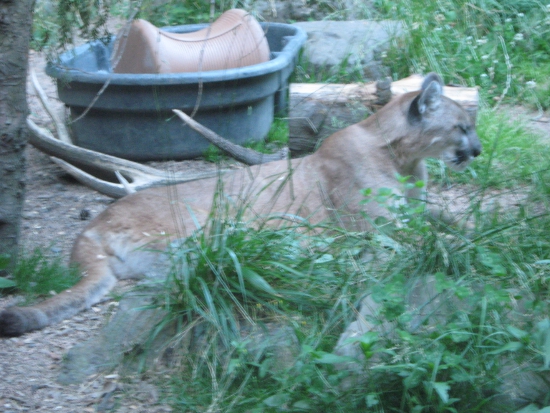 After we finished eating, we made our way through the "Pacific Shores" and "Great Northwest" sections of the zoo. It was interesting to look at the cougar exhibit, since we've actually had wild cougars loose in our neighborhood!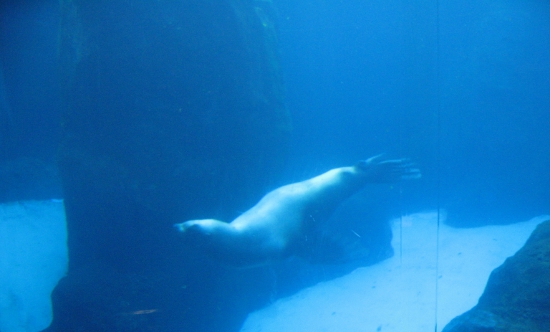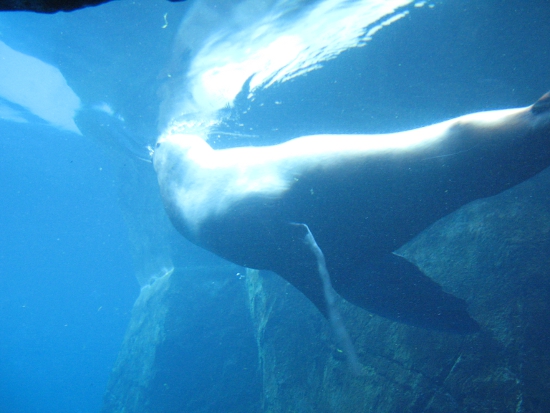 This was my favorite place to sit down in the zoo. The have a bench directly in front of the Sea Lion tank, and it's so peaceful and beautiful.
At the entrance of this exhibit, there was a "Bonus" animal that was drawing just as much attention as the ones in the tanks – namely, a baby bird! This bird's parents had decided to build a nest on top of a security camera, so the zoo keepers put a sign up to warn visitors to watch their step as the baby bird was learning to hop around. A crowd of people all stood around to watch the little bird cheep happily on top of some branches that the zoo keepers had set out for him. It was really cute!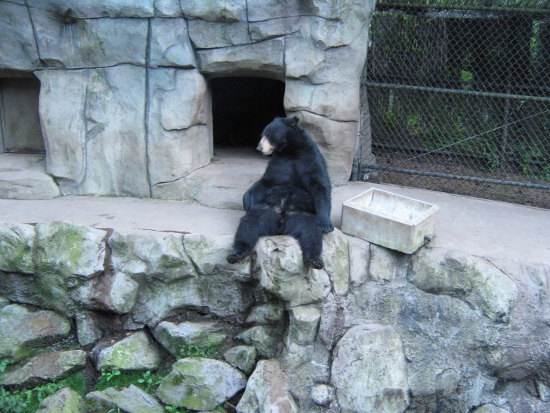 This bear was sitting here casually as if he were a person!
As we made our way through the "Great Northwest" area, we saw native animals such as the cougars and bears. We really enjoyed the beaver tank, where we saw a busy little beaver chewing on a tree branch and collecting wood for his dam.
After we saw the beavers, we walked up to "Eagle Canyon", a peaceful viewing point where you can view these large birds of prey up close. It was a beautiful nature walk, surrounded by our local trees and plants, and being able to go there in the evening made it so beautiful and serene.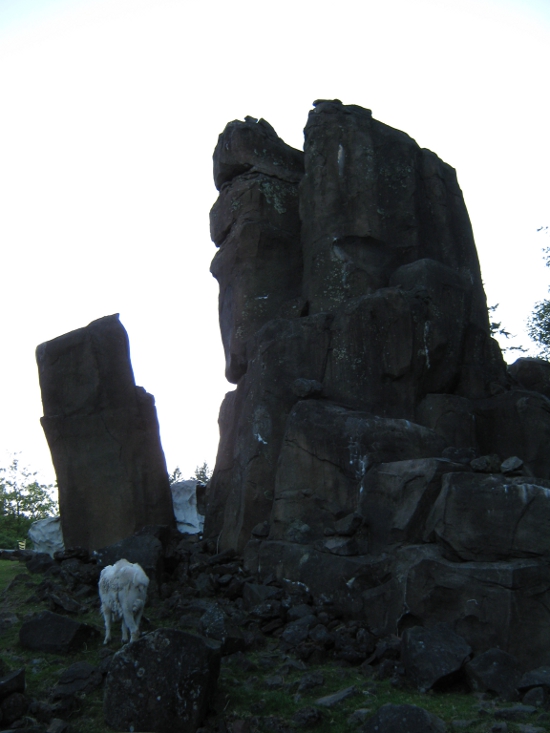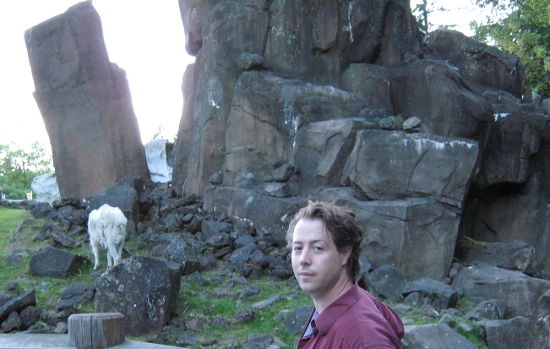 As we headed towards the exit, the last display we saw was the mountain goats.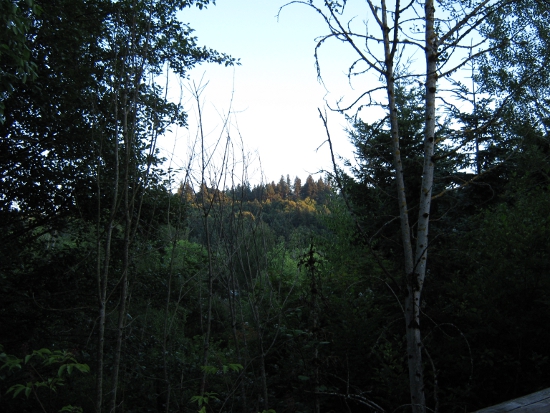 We left just as the sun was slowly beginning to set. We had a lovely evening and a pretty drive home to Seaside during sunset!
Sunset at The Zoo is a really unique event that offers a great time for families. There is so much to do at the zoo between the attractions and play areas by themselves, and when you add in all the entertainment, you've got a recipe for unlimited fun. I love that there was so much fun on offer for the whole family! Even if you don't have kids, there's plenty to do. With our busy schedules, this was the most fun Jai and I have had for a while, and I saw a lot of other couples having a "Date night" at the zoo too!
The next three "Sunset at The Zoo" events will take place at the Oregon Zoo on July 25th, August 8th, and August 22nd – click here for further information. It's free with standard zoo admission after 4 pm on those nights, and I definitely recommend it as a fun and unique family activity!